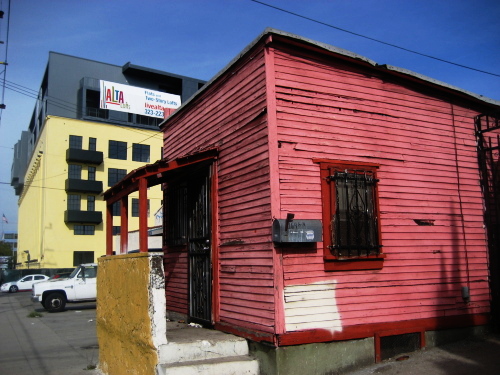 The Pink Shack and it's looming neighbor, The Thrift Store Lofts

I've always admired this pink little shack, the way it's persevered on it's tiny bit of land, clinging to the pavement while the block around it gradually changed into a neighborhood of factories. It challenges the industrial zone with it's small but mighty domesticity. Someone lives here! Many of these tiny cottages that dot the area were built for the railroad workers, the rails are just one block to the west, on the east side of the river.
In my opinion, this little home has just as much historical significance as the huge building behind it.