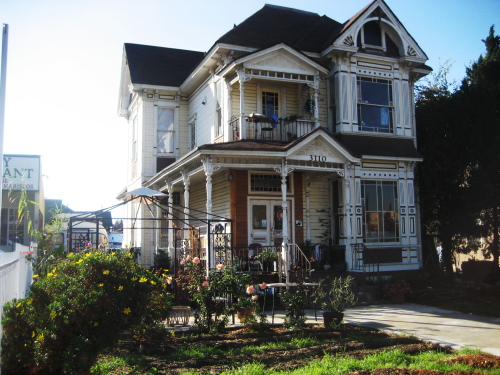 Victorian house on North Broadaway, Lincoln Heights. A perfect place for a Lincoln Heights Historical Museum, dontcha think?
Botanitas is an ongoing feature bringing you stories and news from various sources, upcoming events and other bits of ephemera that might be of interest to LA Eastside readers. Suggestions welcome!
Click thru for a stories about the hardly-working class, DIY cheese, firme rolas, Flamenco therapy and ghost trains. Woowoo!
Update 8/21: Honk 4 Health Care Vigil 5pm Today Cesar Chavez @ Soto
Honk For Health Care Barrio Vigil Rush Hour Today 5pm – 6:30pm at Cesar E Chavez Blvd and Soto Street – help rally Latino support for Health Care Reform – Support President Obama against right wing attacks!