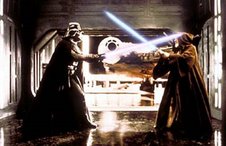 Now that I've done my community service.
I always said if America got to the point where we had a president of other than white descendent that I would never do that thing where I refuse to even entertain the idea that people who look like me could be jerks, well that day happened last Tuesday and I also think I can probably ice skate in hell.
Black people we need to talk. I am not excusing the total racist, vile crap that has come out since Prop 8. That's not right.
BUT…70% of black people voting yes on a prejudice law. Now I understand that we are not magical or special or fantastical, but god damn are we stupid?