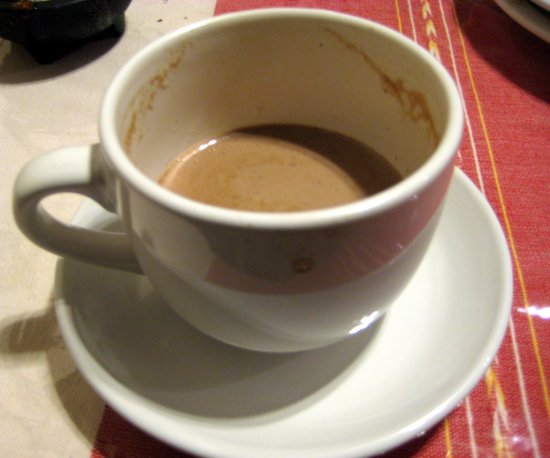 It was so good, I forgot to take a picture of the full cup!
The best chocolate in Los Angeles can be found across the river at one of my favorite Oaxacan restaurants in the city, Antequera de Oaxaca.
On days like this, when there is a slight crispness in the air and your body craves a earthy, sweet beverage to make it happy, there's nothing like this chocolate de leche to warm you up inside. Forget overpriced coffee from dull places like Intelligentsia, a cup of Oaxacan hot chocolate with it's aroma of cinnamon and nuez is the perfect elixir for the rare chilly Southern California day.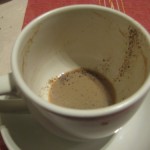 mmm, little bits of chocolate
Antequera de Oaxaca
5200 Melrose Ave
Los Angeles, CA 90038
(323) 466-1101
Mid-Wilshire neighborhood (Central Los Angeles)