Feliz Año Nuevo de la Luna everyone. I've been busy with Taco Tech the last few days and haven't had time to catch up. I have a long list of things to blog about and post. That's why I came up with "Random's Rundown." Like any great idea, this happened while I was in the bathroom. Last night I was making notes on info that I need to post ASAP for y'all to read and I was thinking to myself if I should do single post or bunch everything together. Chimatli already has that covered with the Botanitas post, so I started thinking and then BAM !! It hit me. I'm basically giving everyone the run down on what's going…. PRESTO "Random's Rundown." All the news that is not fit to print, but still hella important. In this installment, Metro meetings for planning on bikes, Mardi Gras with Ollin, Juarez Documentary screening and more from IMIX.
Monday February 15
Mmm… Happy Presidents Day. I'm spending it in front of a computer writing this and going to my by-weekly communist meetings later in the evening.
Tuesday February 16
A PRAYER FOR JUAREZ
A month-long dedication and prayer for the women and residents of Ciudad Juárez, Mexico
40 DAYS OF PRAYER:
Our 40 days of prayer for Juárez begins on TUESDAY, FEBRUARY 16 at 12 NOON. We invite you and your friends and family to join us in this global prayer for the women and residents of Juarez. Pray as you do, from wherever you are at that time, everyday at 12 noon from FEBRUARY 16 to MARCH 27, 2010. Even if everyday at 12 noon, you simply have in your thoughts this endeavor and the people of Juárez, each one of you can make a difference. (You may also post your thoughts and prayers everyday here on our FB page or on our website aprayerforjuarez.org in the "Prayers" section.) Please help us spread the word so that more people around the world can join us from their own homes. Although there seems to be nothing but darkness and negativity ahead for the people of Ciudad Juárez, for the next 40 days, let us commit to only seeing the beauty in that city, sweetness in its good people, and the power in our collective prayers to shed light, bring peace, tranquility and resolution.
A Full rundown of events is at their website.
It's Fat Tuesday and if you're in New Orleans that means Mardi Gras. For the rest of us that just means the novela is on. However, Ollin, Metiritas, Las Cafeteras and Upground are playing at the Echo Plex. See, Echo Park still has some good stuff once in a while. Tixs are $12 and it's sure to be one hell of a show. More info here.
Wednesday February 17
Free movie screening of "HomeGrown: HipLife in Ghana" at IMIX


Feature-length documentary about V.I.P. (Vision In Progress). The film documents ten years of their journey from the ghetto in Accra to their first international tour. They grow from being teenagers with a shared dream to musicians with fans around the world.
Thursday February 18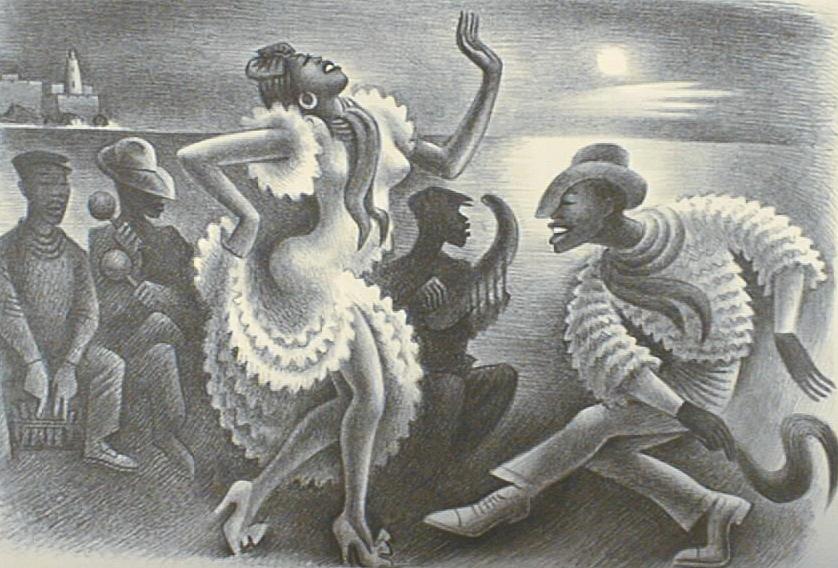 ART Walk at the Baldwin Hills Crenshaw Plaza in celebration of African American History Month.
Thursday, February 18 10:00am Baldwin Hills Crenshaw Plaza – Sears Court 3650 West Martin Luther King Blvd. Los Angeles, CA 90008
Opening Reception at 10am on Thursday. This art show takes place from Thursday, February 18 thru Monday, February 22 and celebrates the culture and history of African Americans through the artistic expression of some of the finest, contemporary visual artists, crafters and designers producing today.
Mexican filmmaker Alejandra Sánchez at CSULA
Thursday, Feb 18th – 4:30-6:00 PM
Place: BIOS 144
(Building in front of the Student Health Center)
Free & open to the public, English translation.
Click here to view the trailer.
Sánchez will be discussing the making of her documentary film Bajo Juarez
(2007)
FILM SINOPSIS
In the cities of Juarez, Chihuahua, and Laredo along the Mexico-U.S. border,
hundreds of young women working in maquiladora factories are either murdered
or abducted year after year. Â The crimes continually go unpunished due to
the corruption that extends to the highest level of the Mexican government
(…) Directors Sanchez and Cordero aim not only to illuminate a national
crisis in Mexico, but also highlight the disheartening lack of support of
world neighbor the United States in ensuring that justice is served on
behalf of the victims. (Jason Buchanan, All Movie Guide)
For more information, please email horea@calstatela.edu or
pmarin@calstatela.edu
Friday February 19
The Lines Of Cardoza's Word Hosted By Rafael FJ Alvarado & Brett Candace
H.I.P., Hollywood Institute of Poetic presents the Lines Of Cardoza's Word
Featuring Art Share Poets
Evelyn Martinez, Abel Castillo, David Estrada, Robert Perez,
Jennifer Castillo, Angel Nava, Enrique Lopez Garcia, Rocio Diaz,
Cassandra Alverez, Juan Ortiz, Rene Aguiluz
8pm limited open reading of four poets
Feb 19 At Antigua Cultural Coffee House
3400 N. Figueroa St.
Los Angeles, CA 90065
(323) 379-6148
METRO TO HOST BICYCLE ROUND TABLE
The Los Angeles County Metropolitan Transportation Authority (Metro) will be hosting the first Bicycle Roundtable on Feb. 19 to discuss Los Angeles County bicycle issues, and invites cycling community participation. The meeting is intended to initiate a dialogue and identify issues of importance to cyclists in Los Angeles County that will help create a vision for enhancing Metro's current bicycle program.  Meeting details are as follows:
Friday, February 19, 2010
2-4 p.m.
Metro
Windsor Conference Room, 15th Floor
One Gateway Plaza
Los Angeles, CAÂ  90012
Doug Failing, Metro's new Executive Director of Highway Programs and Interim Chief Planning Officer, will kick-off the meeting.  Mr. Failing previously chaired the Caltrans Bicycle Advisory Committee before joining Metro. A presentation on Metro's bicycle planning efforts is also planned. The outcome of the first meeting will determine the frequency, next steps, and agendas of future meetings.
Bicycle parking is located in Metro's parking garage located at One Gateway Plaza on the P1 level between the fish tank/customer service center and Metro elevators.
To RSVP for this meeting, please call 213-922-4224 or e-mail gillj@metro.net
Saturday February 20
ACantar Films & Cimarrones Productions invite you to Fundraise for DREAM students.
As many of you know, the recent fee hikes have had an immediate effect on all UC & California University Students. DREAM students have been doubly affected because they are not eligible for any sort of financial aid and very few scholarships. Please help us fundraise for Nancy & David. All proceeds go directly to them.
David is an Undergraduate at UCLA who has had to take this quarter off of school because of tuition hikes which he cannot afford to pay.
Nancy is a Graduate Student at UCLA who is funding her own education.
*If you would like to donate to a specific student please write their name only in the MEMO line of your check or specify at the door. We hope you will come out and support their dreams of higher education.
EVENT begins at 7pm-10pm.
Las Cafeteras, La Chamba & Los Jornaleros del Norte are performing!
We will have several short film screenings.
Live Music, Food and Drinks.
Solidarity Ink will have a table with shirts for sale. (% of sales go to Nancy & David)
Xocolatl Cacao, Tea and Coffee House will have their delicious Xocolicious (the best and only real Mexican hot chocolate in town. ) For sale at our event. 50% of proceeds from sales will go to Nancy and David.
Suggested donation: $25.00
100% of proceeds go directly to students.
Please make out checks to:
"Christian Students of Conscience."
C.S.C. is an official 501(C)(3) public charity and so all donations are fully tax deductible.
C.S.C. will contribute 100% of the funds collected to students.
Subject line: Nancy & David Fundraiser
If you can't make it to the fundraiser but would like to contribute you can mail checks to:
Christian Students of Conscience
c/o Robert Chao Romero
4601 Inglewood Blvd.,#7
Culver City 90230
CASA 0101 presents a very special Valentine's Day Show
P.M.S. (The Pinche Mentirosa Sisters)
"Blind, Deaf & Dumb Dating"
Three powerful and plump Chicanas take a punch at dating!
Written and performed by
Josefina López, April Ibarra, Miriam Peniche, Blanca M. Melchor
Directed by Hector Rodriguez
Special guest appearance by Adrian Gonzalez & Andreas Riter
February 12-28, 2010
Fri & Sat @ 8pm; Sun @ 5pm
**18 & OVER ONLY!**
$15 General; $12 Senior/Students; $10 Boyle Heights Residents
Groups – 5+ ($12/ea), 10+ ($11/ea), 20+ ($10/ea)
For tickets:
Casa0101.org • (323) 263-7684 • Tickets@casa0101.org
CASA 0101 Theatre
2009 East First Street, Los Angeles, CA 90033
Assemblage and Collage show.
At the Howeeduzzit Gallery
opening: Feb. 21st from 1:00 – 5:00 pm
Located at 821 So. Raymond # 27, Alhambra, Ca. 91803
626 297 7797
Assemblage 26Collage event flyer here
Sunday February 21
"Bizarre Bazar" Art Exhibit by Ana S. Montenegro
Come and join us for an Exciting Art Exhibit by Ana Sarahi Montenegro a young and up in coming Artist from East Los Angeles, who focuses of pops of color and hints of innocent whimsey. Come join us at the the Eastside Luv after the art exhibit at 8:30 p.m.
Primera Taza Coffee House
1850 1/2 E. First St. Exhibit from 5 to 8 p.m.
Monday February 22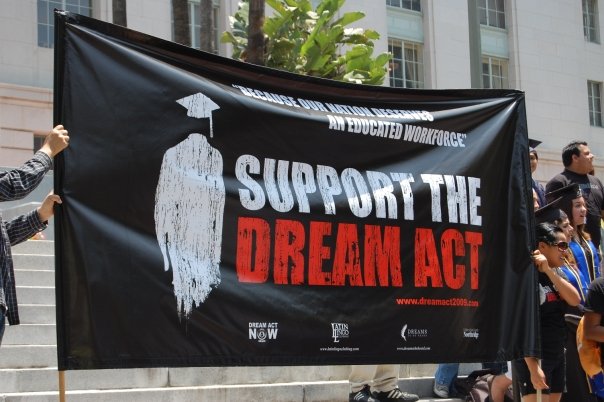 Phantom Identity: Identifying as Undocumented in the U.S.
Join us for a community forum and discussion on the formation of the DREAM generation and identity issues of undocumented students. In academia, undocumented students are referred to as generation 1.5. However, in the past 8 years a new generation of individuals have formed, the DREAM generation. Students who would not only qualify and benefit from the federal DREAM Act, but who are actively working on the movement to pass it and raise awareness about it within their communities. The forum will feature 5 students discussing these and other identity issues, followed with a question and answer session with the audience. This event is part of the United We Dream Week of actions. FYI I'm moderating this panel 🙂
At Corazon del Pueblo
2003 E. First St. 90033
The event is Scheduled to  be from 6:30 to 9 p.m.
That's a whole week's worth of events. And the funny part is, I still haven't blogged about the other things I've done like going to Chinese New Year celebrations, the SHG Botanica de Amor and participating in storycorps. Later, my butt can only take soo much in one sitting.