I wrote a post a couple of months ago about finding a full-on restaurant parked inside of a gas service station in Monterey Park.
Well, since then I've run across a few more. Check it out!…..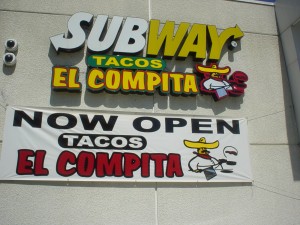 This place was at a Shell station in Boyle Heights.
Tacos El Compita. Inside the service station between the Coke dispenser and the vitamin water.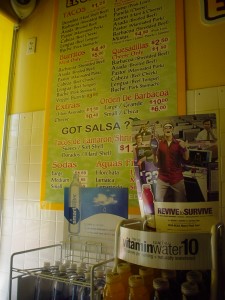 You can even get a whole order of "Barbacoa" here. I did not try the food though. Porque tenia gánas!
Here are a couple more places I've seen & visited lately, these were in the westside…..
Frozen yogurt…….."Your Guéy!"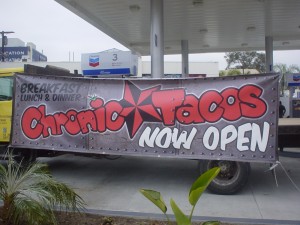 Here's a very special place I discovered inside of a Chevron station on the westside. "CHRONIC TACOS".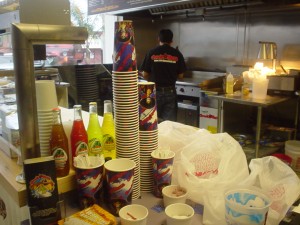 Pass that Taco to the Left-Hand side!…….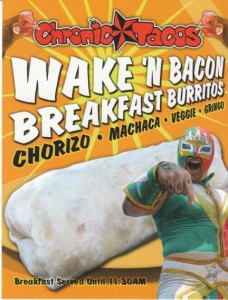 you can check out their website at www.eatchronictacos.com.
If anyone finds any other gas station eateries of note, Let me know! Happy Motoring & Buen Provecho!