grey building, grey people, grey food, grey walls. turned 18, see any hope? think you'll fit, don't give a shit, forget your past, cuz nothin' lasts. see some die, see shallow lies. no going back, no going home, it's all pitch black. (Dave Dictor)
It happened yesterday. Was it a miracle or just another day at the office? I had 1st period conference. I usually catch up with Adriana in the English Dept. or Liz in the textbook room or clarify something with Deans Zanki or Zubyk. But I got called for Period 1 coverage. I'm sent to the R building, to an English class. I walk in and the teacher leaves. There are 8 students in there. It's a Special Ed class. They are busy looking up some terms from The Odyssey.


Hand goes up. "Mister, I can't find this one."
Terrified is the term. Over his shoulder, I peek at the dictionary entries:
terrible… terrific…ahh… terrify. I discuss the past tense and clarify the words. Very quiet, these students. Focused. A kid gets up with his pass clenched in his hand. He leaves. I never really see his face.
Alejandra says, "That's Jesus (pronounced biblically), Mister. He'll be back."
Oh shit, I've heard that before.
Jesus. As in Gee-zus. Not Jesus, as in hay-zeus. Wow. I sit down and get back to my book. It's about Frank Lloyd Wright. He was interesting. It is dead silent. An occasional head looks up at me and I smile. Hand goes up, without the accompanying head straying from the dictionary.
"What about this one? Seer?"
I say, Oh, that would be a clairvoyant or prophet.
I spell them on the board and explain. I then mention and spell Nostradamus, Edgar Cayce and of course, Tiresias.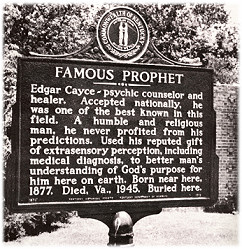 Quietly, the students copy. They are almost done, as is the class.
With ten minutes to go, the door opens and the kid who left enters and walks directly to me, head bowed.
"I'm Jesus. I'm back."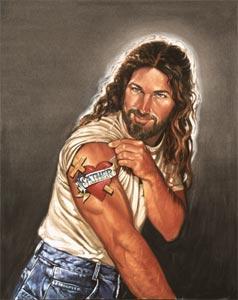 Holy shit! He sat down and reopened the dictionary. After 2,000 years who knew it would end up like this? It's Good Friday, but come on!
I stare at my book but it was difficult with Jesus at my side, calmly perusing the dictionary looking up the term prophet. Would he just pull out his I.D. from his wallet and show me his/His picture?  Wait, did he/He just giggle?  I was lost, yet found. Forsaken no longer.
The bell tolls, I mean, rings. All grab their things and head off.
But, this Jesus would not abandon me so soon. He wandered over to my desk and shook my hand. Very humble young man
"Mister. Did you mark me here?"
Yes, my Son, I marked you (ever) present, I did not say.
Yes, sure did, I said. You have a nice day. (May God Bless You? Godspeed? Damn, I mean darn, maybe those would have thrown him)
Like that, Jesus was gone. Again!
I stand here, nowhere near Mt. Sinai. Nor Mt. Olympus. But, Olympic Blvd is pretty close and so is Mt. Washington. Good enough? The lomas in City Terrace are heavenly enough. Anyway, I stand here to let the flock know the following:
Stop staring at those tortillas looking for more than scorched maiz.
That latest hickey on your chi chi is nothing more than a confirmation that your partner is a freakazoid.
Don't stand in front of the mirror, twisting all around like a dizzy puppy, trying to decipher a divine scripture from the hickey on your nalgas either.
And please, when the chickens come to rest again, don't search the violent smoke clouds or the empty skies for a familiar face.

What I say now is true and of great import. Yesterday, I met Jesus. He told me He was back. Who am I to not believe Him??!! Only one time before had the spirit of truth been so awe-inspiring. Behold the powers of divine revelation:
What did I do next? After basking in the presence of Jesus on Good Friday? I… I… then covered for Mr. Lopez's homeroom down the hall.
Enjoy the rapture.