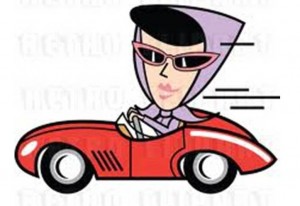 A few years back when we had the Day without a Mexican in LA (May Day Immigration March) with a million strikers marching down Wilshire Blvd, a westsider said to me that they loved being able to get to all their appointments on time that day.  There was no traffic.
Well, today I can relate to that.  I made it from Boyle Heights to the Fairfax exit in 15 minutes!! Woo hoo!!  I think I broke the mythical record of "Everything in LA being 20 minutes away".
Also I love the Metro's advice to westsiders "Plan ahead, avoid the area or stay home."  LOL!