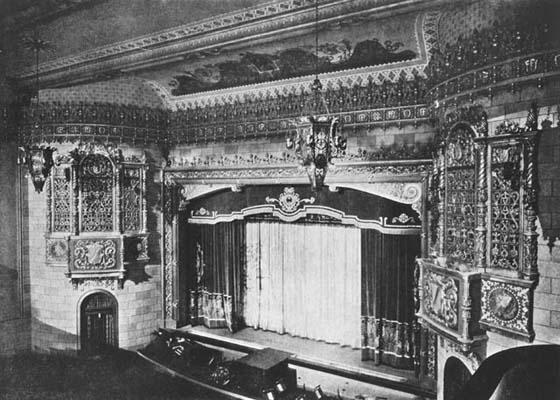 This is the grand Golden Gate Theater of yesteryear. But grandeur fades. Icons wither, some more gracefully than others. The Golden Gate Theater in East Los Angeles, movie palace of my youth and once proud cornerstone of Whittier Blvd. Eastside culture, does not deserve to be remembered in this recently discovered undignified and disgusting state…
If you hold and cherish any grand memories of our beloved former neighborhood theater,
I pray that you close your eyes and keep those wonderful images intact. For only in our hearts and memories may we keep that lost reality of beauty and respected grace.
The reality of the present stinks. It stinks of lost souls and fresh filth. It oozes, decays and echoes with demented shrieks as you struggle to find lost dreams within it's repugnant squalor.
There will be no dignified end for the Golden Gate Theater. It will go out like a punk.
The squatters and junkies own it now. Having entered the neglected shell through a violated door, the truth was revealed. This is the state of the theater today…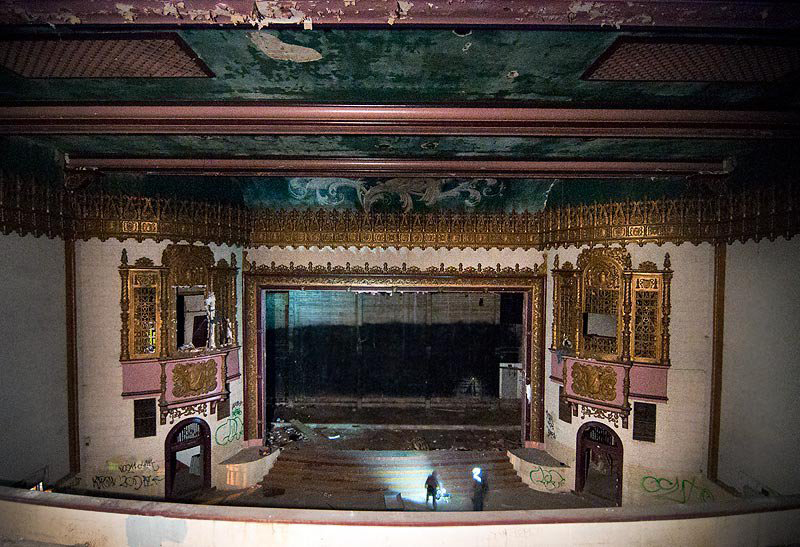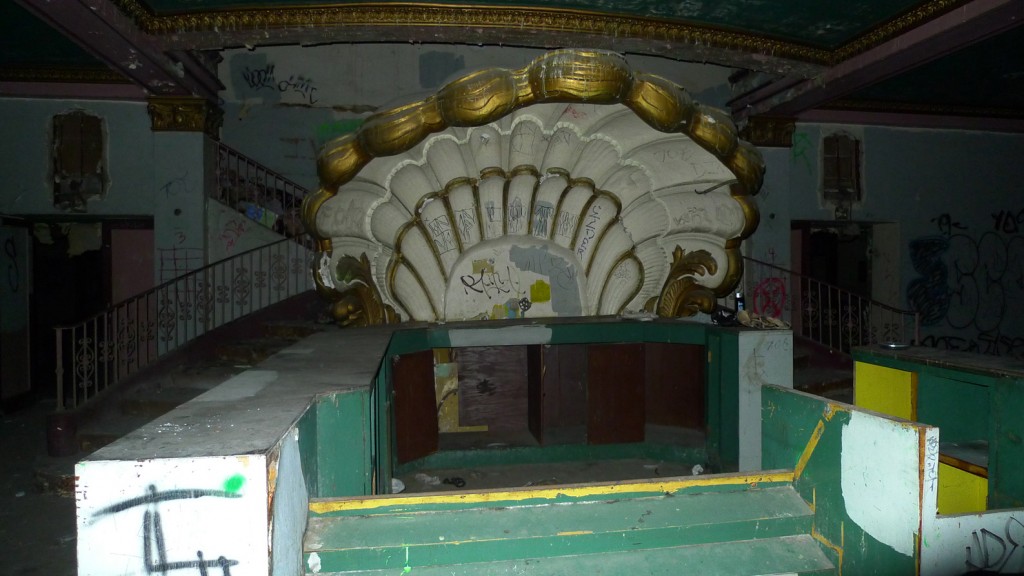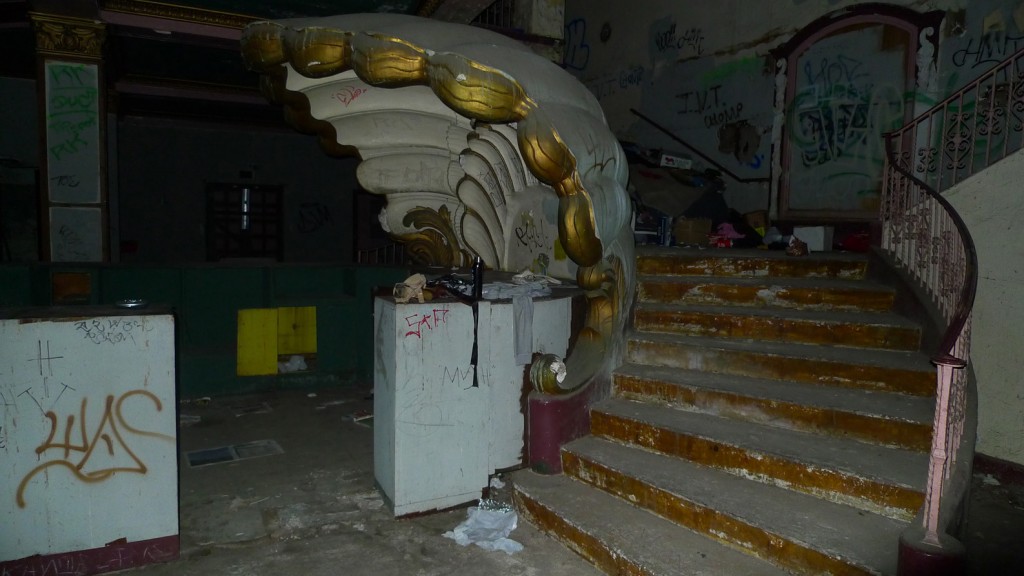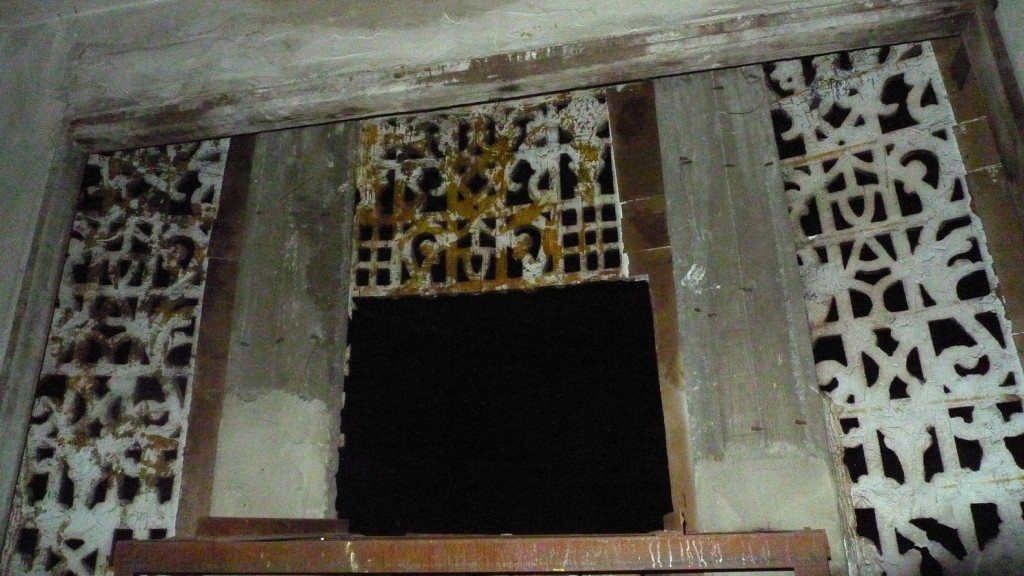 My first reaction is to blame developers, politicians, owners, the local community and even myself. But the truth is, these are all merely cogs in the big wheels of time and change. Time is the vehicle of evolutionary change. I walk Whittier Boulevard and see how much it has transformed itself over the decades. New generations now dwell here who could care less about what we old timers saw here years ago. And why should they?
Nevertheless, there have been many noble members of the community who have given their time and efforts to saving the Golden Gate Theater.
I only wish we had cultivated a legacy of preservation within our community decades ago. Most families I knew were too busy working and surviving. Unfortunately things remain intact in East Los Angeles not by design, but from inertia.
And it's not only here, but anywhere else you can imagine, where the bottom line $ shapes the environment.
To conserve, one must first care. But care is fleeting and life goes on here. Except in the depths of hearts and minds where the memories of a lost boulevard remain.
Here lies the ultimate irony. A "Monolith of Mierda", placed squarely within the theater and upon my cherished memories….This image says it all….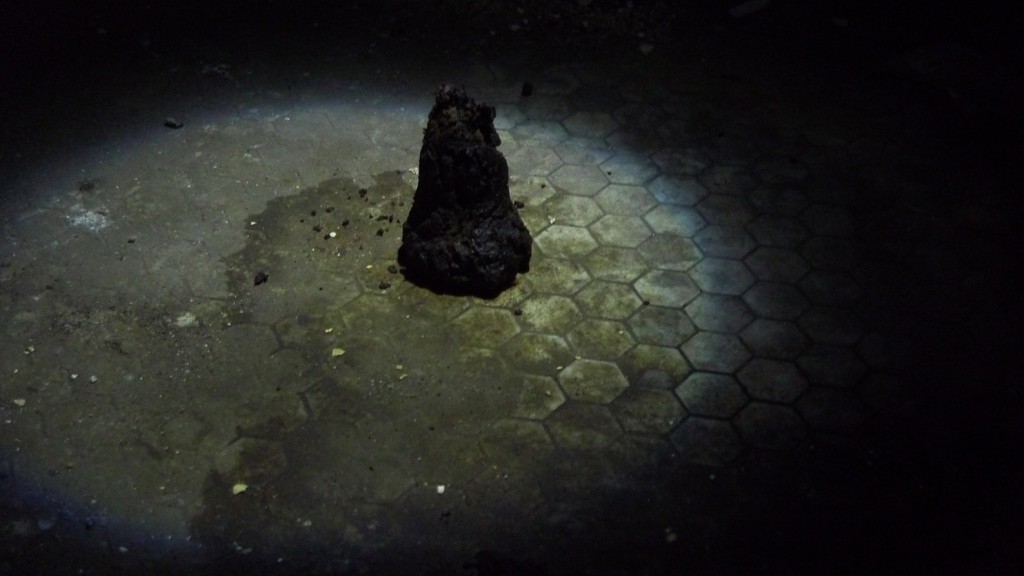 images courtesy of jon alloway and julia solis