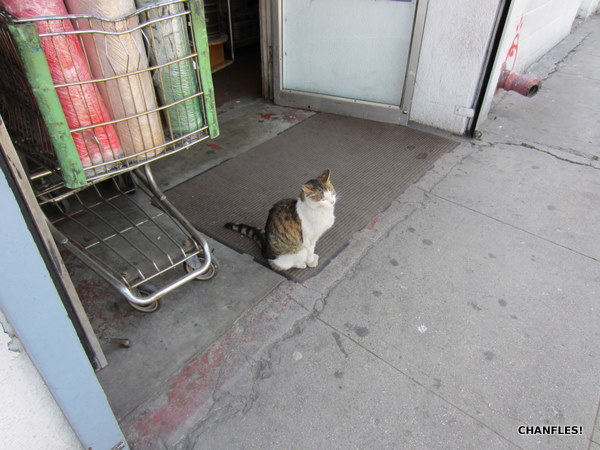 Sidesider cat knows the score.
Hats off to Dennis Romero of the LA Weekly for schooling fools on some sense of LA geography that isn't limited to the past 10 years. Check out this link and the discussion that is happening in the comments section, there are a bunch of cop out explanations of fluidity and change aka "I'm here now so the world is different". I want to throw in my worthless two cents but have to get back to the pinchi jale.
You all should have your say.