Like the rest of you, I was flipping channels this morning wondering where the hell the football game was: it wasn't on Telemundo, nor TV Azteca, y menos on Univision. Turns out it just started (4pm) on ch. 52 a late start to the Mexican futbol championship game. I did tune in a lil' bit to the Republica Deportiva show, which is sometimes informative but mostly stupid banter between the hosts that seem to not like each other. Today Felix made a joke about Rosana having a mustache, she didn't find it funny.
But whatever, we are not here to comment on stupid things like tv shows. We are here to notice the t-shirt being worn in the background. It's not an Ed Hardy nor a Hollister but the next in line for that fine trajectory of quality clothing: Silver Lake.
Mind you, this show is taped in Miami. As in Florida. And look, it also has something about Sunset Junction. This is the best news I've seen on TV this week, the first step in the Realization and Suppression of the Silver Lake hipster culture. I bet that dude grew up in East LA and is deliberately taking to the air to mock what that part of town has become.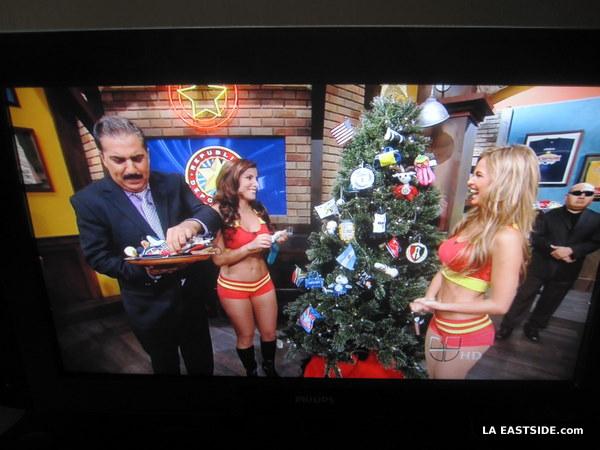 (Monterrey just scored, so the championship is basically tied at the moment. Pa' que sepan.)
You might know Republica Deportiva for the "Senadoras".  I'm a respectful kinda guy so I turn away when they are on screen. It's sad to see such poverty and the inability to buy proper sized clothing.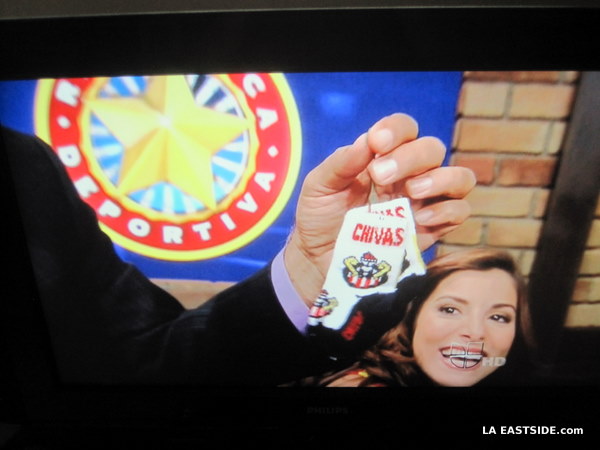 Look at this stocking stuffer. You've been a bad girl so you get Chivas crap for Xmas.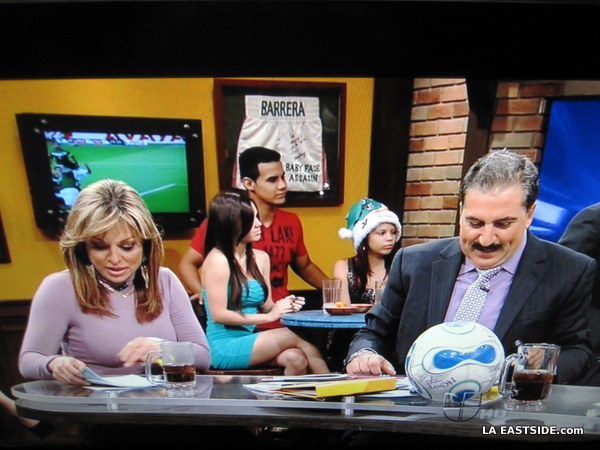 1477? What's that? Oh, it's the address to one lousy bar with the most fitting name: Little Joy! Oh man, that's sick! And I mean that in the bad way. Which is pretty great news at the same time.
The End is Nigh!