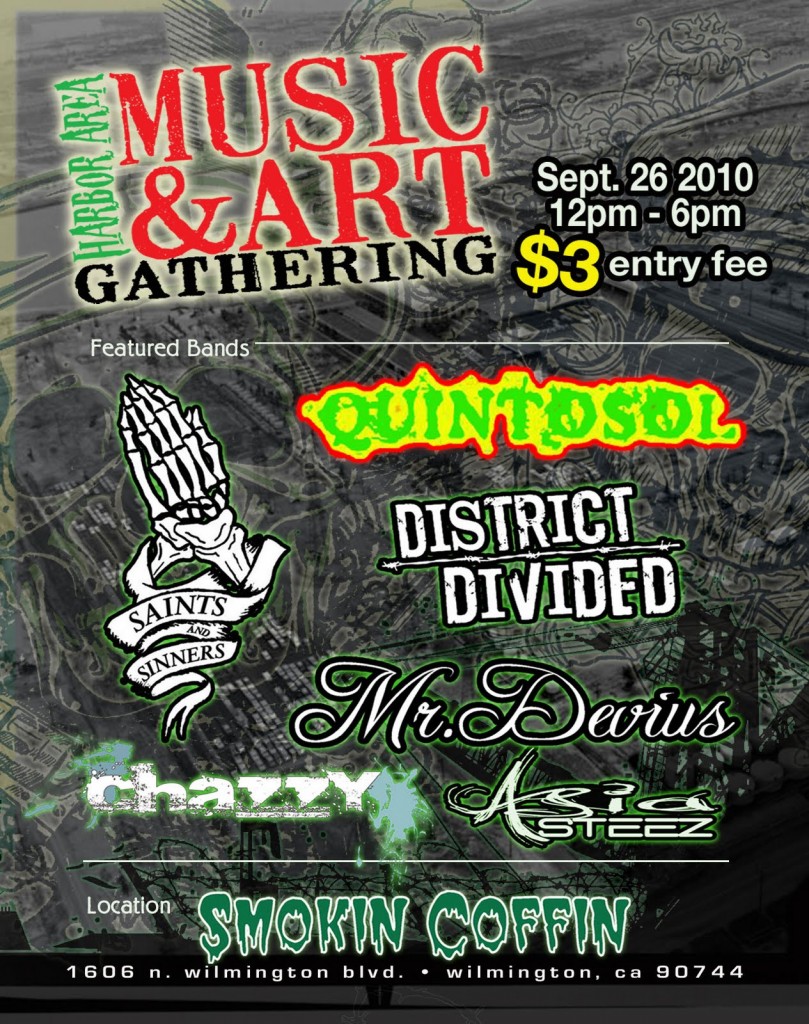 The  Harbor Area and the cool breeze of the Pacific Ocean are calling you this Sunday!
Support my comadre Doña Licha for the: " Harbor Area Music and Art Gathering" in good old Wilmington. She will be displaying  some of her art along with 20+ artists.
For $3 bucks enjoy art, music and good times!
When: Sunday, September 25, 2010
Time: 12:00 p.m. till 6:00 p.m.
Where: Smoking Coffin
1606 n. Wilmington Blvd
Wilmington, Ca 90744