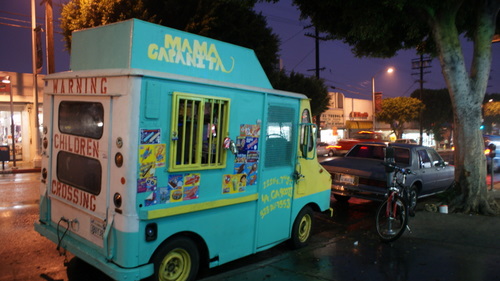 One thing that amazes me is the customization that people do to their cars. I've seen $100 Pontiacs with $2000 rims, Japanese cars with disintegrating white body kits, Off Road trucks the size of my house, but nothing tops this kind of custom. Mama Capanita has a bad ass ice cream truck, nice combination of colors.  I wonder how many people could fit in there?
I spotted this one right outside the Mini Mall, I would like to call him El Metalero Religioso.
Notice how they took their time and made the O's extra fancy, nice touch.
If the service is free, why the money symbol?
"SEHACE DE MOLISIO"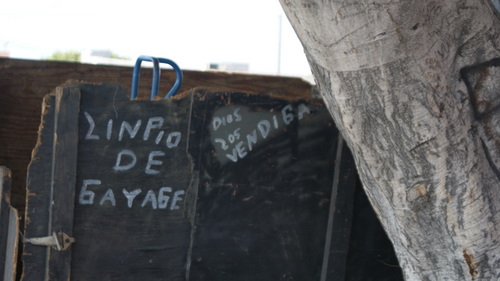 Stay tuned for more Ranflas and Naves.