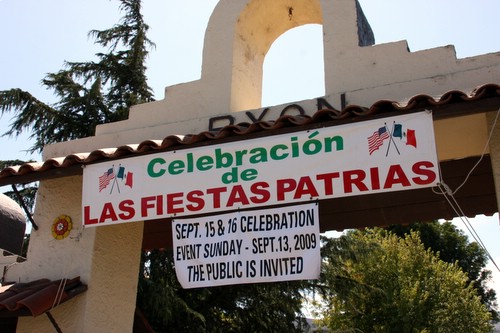 It's 16 de Septiembre, Mexican Independence day, and there's still no mention of it on LA Eastside? Isn't that the Mexican blog anyways? Some people seem to think so. But until they start calling all the other blogs the White people blogs, I refuse to think of it that way. Were just more diverse than the rest. So no, we don't need to mention this holiday. We don't need no stinkin' Fiestas Patrias!
That being said: why has nobody mentioned it? What, all you Eastsiders took a long siesta this weekend? A trabajar cabrones!
Not to worry, I got your requisite stereotypes covered: Let's go to the Fiestas Patrias! In Lompoc! Uhh, where?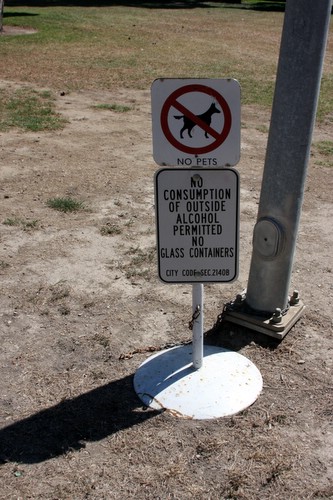 Lompoc, California fool! As we walk in, a lovely no pets sign (YES!) and a warning against consumption of outside alcohol. What? Are they going to have alcohol here? With all these riotous Mexicans? That's how you know this isn't Los Angeles!
We get there fairly early, but a few people are already hanging about.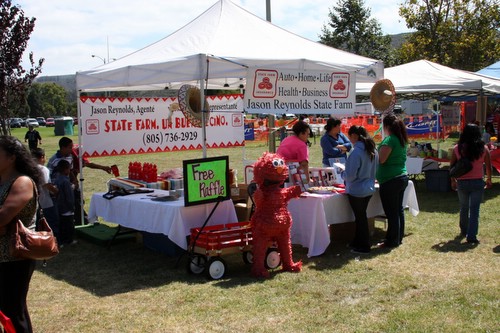 Piñata Elmo greets us with a boisterous Viva Mexico! Or did I just imagine that? Maybe he's just excited by insurance, cuz nothing screams fun like shopping for Death Insurance. Viva!
There was a Lil' Rascal race of one. He won. And lost.
Some singing and Mexican flag waving. Oddly, I didn't see any kids staring at the flag in awestruck admiration. Good for them!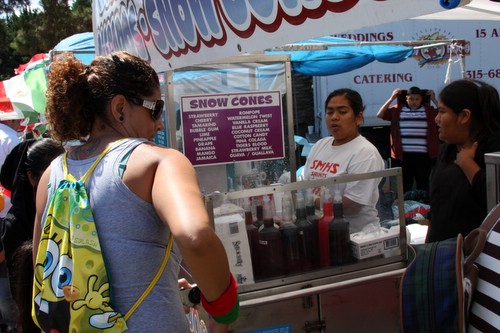 There were a few food vendors. Up here in Lompoc they have this thing called a "snow cone" which is actually a raspado, but done in some electric ice shaving machine. Crazy.
And they had fruta, but it was already cut up. Plus you had to add your own chile and your own fake lime juice from a bottle. Double crazy.
They had aguas frescas WITH NO ICE! Plus mine was incredibly sweet. I know of one person that might have liked it that sweet. Pa' la basura!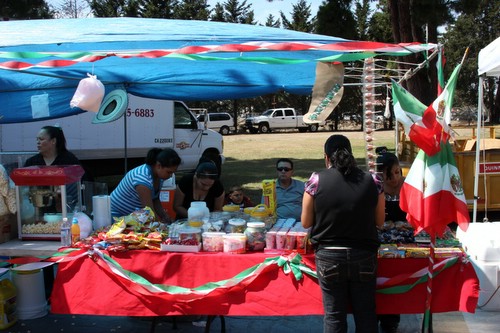 Dulceria. Hmm, I think I had my fill of sugar for the day.
There were a few non-food stalls as well, like this one with all the necessary gear for the football season.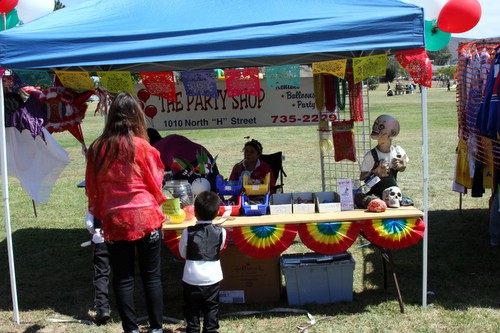 The party shop was getting ready for Halloween with some creepy doll on the table.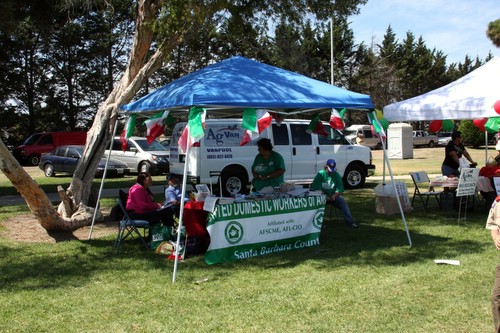 Unions were out organizing and recruiting. Or maybe just enjoying a day at the park.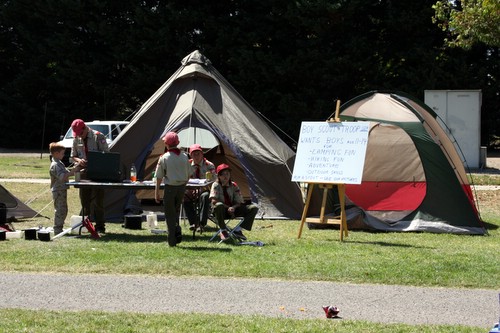 Some outfit called the Boy Scouts. Keep up your backyard camping skills kids and one day you too can become an Urban Settler! Just make sure your parents buy you a tipi first.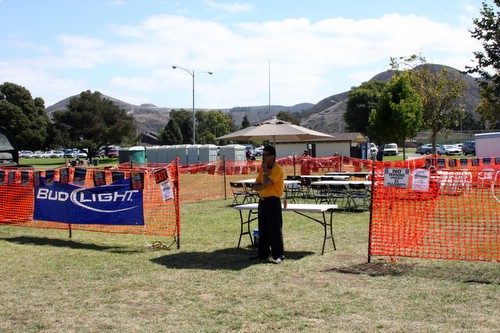 Ah, so there's that magical oasis known as a beer garden! Aka the beer cage. Aka the beer prison. I mean, can't they at least bring in one plant to call it a garden?
The only planting being done was this guy firmly in his seat, all by his lonesome. Under the hot sun. Party!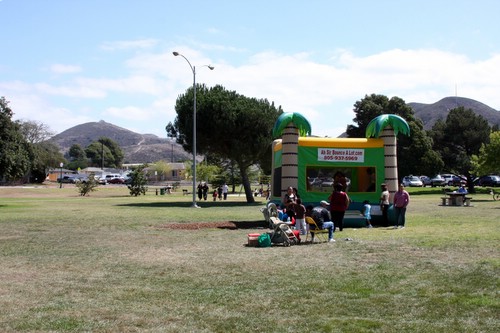 I think this was also part of the afternoon diversions? A bouncy from Ah Sir Bounce A Lot! After a collision with some escuincle that wouldn't stay out my corner, and the inevitable waterworks from the crybaby, I had to make a hasty departure before I was surrounded by some irate parents. If you can't take the heat, stay out of the bounce! Or something like that. Laterz!