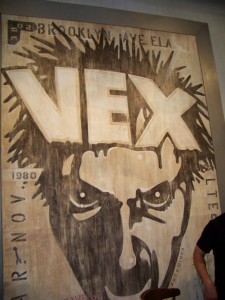 The Vex, Willie Herron III and Punk Rock. Three interesting subjects. All are respected (by me) but sometimes maligned (by others). It's a Saturday afternoon, why not entertain the three? 
It all came together at the Federal Art Project on 2nd Street in downtown LA.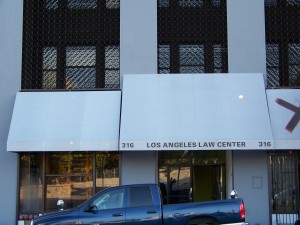 "Alternative to the Club Circuit: The Vex and East LA Punk" is "a panel moderated by Colin Gunckel of the UCLA Chicano Studies Research Center that will discuss The Vex, a punk venue in East LA that brought together local musicians and visual artists. The panel will include 'Land of a Thousand Dances' authors David Reyes and Tom Waldman, Willie Herrón, and Jesus Velo (member of Los Illegals). Sponsored by the UCLA Chicano Resource Center."
First of all:
UCLA? Please.
Secondly and more importantly, the place (sure, it's small) was packed.
The Vex is the most talked about punk "club" from the Eastside Renaissance and so the most shitted on. Willie Herron is one of the greatest muralists in East Los but is often ridiculed for "living in the past."  And little old Punk Rock is called noise when it is…what it is. Great, exciting music, no?
[audio:https://laeastside.com/wp-content/uploads/2009/09/punk_rock.mp3]
PLAIN WRAP "Punk Rock"
First, all I know/heard is that The Vex was home to many great punk shows. Here Here! There were other places but this panel ain't about them. Oh well.
Second, Willlie Herron is a friend of mine. Nuff said. Unless you got something to say? Didn't think so.
Here he is last week, at his restoration project for the "No Somos Animales" and  "Advancements of Man" murals at Chavez and Soto.
As usual we had a nice chat and we basically discussed the event and how it went down. The history of the The Vex and Los Illegals and Willie's involvement is more than can be contained in this post. How about a panel discuss… never mind. I just give you what I saw.
Third, punk rock makes me smile. Watch and Listen to this and you too can turn that frown upside down:
You see. It works.
At the gallery, I saw many artistes in jeans and blazers. Hmm. Thought that shit was banned when Miami Vice was cancelled. Blazers and t-shirts? During the day!!??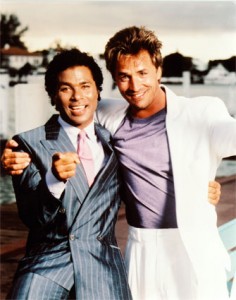 I guess not.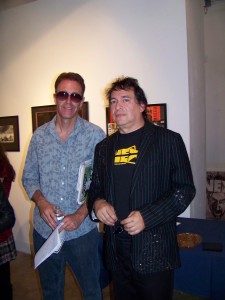 We had videos playing overhead and black shirts everywhere, hugs and kisses all about. The place is tiny and Willie's art drapes the walls. One of the best moments for me was seeing Willie's attire for the day. That's what I'm talkin bout.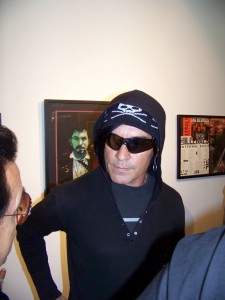 He created some fuckin beautiful murals in City Terrace, but is he taking fashion tips from one of the most vehement opponents of the Industrial Revolution?
But Willie, without the invention of the spray paint can, a great innovation, what would you have done on those lazy nights strolling the streets of Van Pelt and Hazard? What about those "scoundrels" who decorated LACMA?
Come on Willie. Order and Progress. It's true, no? o no?
[audio:https://laeastside.com/wp-content/uploads/2009/09/ordem_o_progresso.mp3]
Revolucion X
I kid but as a kid I grew up with Herron's art, it sanctified the alleys and disguised some walls in my City Terrace neighborhood. Man, if I ran behind Eva's liquor store, there he was.
When I exited the City Terrace Library after returning some late books, there he was.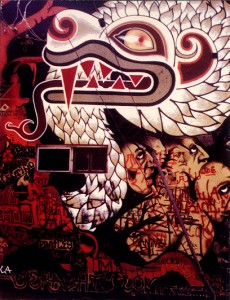 When I took the 68 through Boyle Heights, there he was.
We go way back.
I planted myself amongst the seated as we awaited the panel discussion.
Oh man, those two words usually mean zzzzz…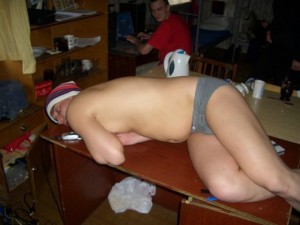 I hear shards of conversation behind me:
"Did you get a chance to see my myspace?" and
"No, the show is in November. You better come and bring Larry."
And not to be forgotten (I wrote em all down, no way I wanted to forget),
"Yeah, she did the walk. It was fantastic. I'm serious. Everybody was there… Yeah, maybe next time… No, we're at Marjorie's place in Monrovia."
Oh my achin head. Maybe I needed a drink. But no mezcal or sarin in sight. Just this soft shit. That won't cut it.
Artists chatting. Those words individually are terrifying. Together, they make quite a satanic concoction. Fixing their hair, looking to see who they know, this is getting less punk every second. Or more? Such shenanigans reminded me of one of the monumental minds of this or any other century and how he dealt with such situations.
Ok, it wasn't that bad, but come on, on with the show please. Panel is composed of David Reyes, Tom Waldman, Willie H, Jesus Velo and Jimmy Alvarado.
Waldman rambled about Tierra, El Chicano blah blah…who gives a fuck? We talking punk, not the bickering Salas Brothers. Alvarado mentions other places where punk shows were held during the time period discussed. I know of Jimmy and his detailed efforts to accurately document the ELA punk scene back in the day. A point is made by Velo, that the Vex was an attempt to bring ELA and West LA together and not an attempt for fame or cater to the Hollywood glam scene, which, according to many, shunned many a band with brown-skinned members. What about this brown-skinned member?
So as I burrowed through the fog of info, a storm hit!!
This 70's looking guy stood up (from among the seated)
puffed out his chest and proclaimed his immortality: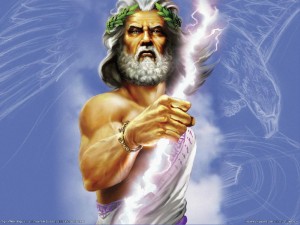 "I started the Vex with Willie Herron!"
The latter part of the sentence was said in a lower tone to show who be the man. Alpha Male to save the day. He was preaching His revival. I think I saw a Foghat patch on him. Or was it Journey?
Some grumbling began but Meat Loaf was not to be thwarted.
He bellowed, "You had 20 years to screw up the history of The Vex!"
He was determined but he seemed troubled. It seemed he had said this many times before, but now he had a public audience.
I was surprised but also giggling my ass off. This was getting tense and the wine sippers waited and tried to breave. David Reyes blathered about maybe the history is incomplete, blah blah, man this guy sounded like a professor, I almost mouthed every word and gesture. Yawn. But, this Vex guy would not be denied.
"The Vex is me. I did every show. Why are you trying to change the history? If you wanna know about the history of The Vex, you have to talk to me!"
Oh shit, it's going down. Today's program has gone rogue care of an interloper. Wait, is this punk?
"I've allowed you 20 years to destroy the history," the guy who kinda looks like Meat Loaf continued.
So much preaching, I thought I was at a Victory Outreach car wash. Thank but no thanks for the anointing.
Problem was, if dude had a gripe he was going at it in the wrong way. Willie was the coolest cat and let Vex man have his say, but the guy just bloviated really. It was sad, he stormed the show and didn't follow through. He even called on a security guard from back in the day to back up his claims. Really! Willie presented an invoice on screen and asked where Joe had signed it. It went like that.
Instead of clearly making his case, the guy just went at it in a loud, repetitive manner that lost him almost everybody in the place. Sure, he testified but come on now! I thought he was gonna pop someone or cry? I would not have been surprised.
70's guy even brought witnesses or back-up depending on where you stood. Why would he need back up?, I wondered innocently. It was soon made clear in one of the greatest lines ever spouted at an art/punk show where innocuous beverages are politely sipped.
"This could get ugly or we can get the truth." Holy shit. Can you dig it? Not everybody did.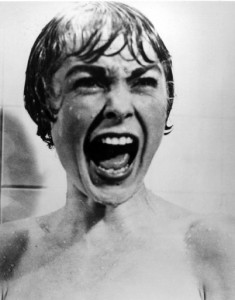 Awkward silence followed by more. Because it was all up in there. Nonetheless, I stayed focused on this surreal novela.
He carried on for awhile and then sat. Frustrated. I must give credit to Willie. This was about him and his work at The Vex and this guy came to crash the party with back up. WH was very calm.
He tried to rebut much of Mister Vex's testimony. Yet, he even credited him with being a major part of The Vex.
One of the panelists left and Mr. Promoter took the seat. How punk was that? Shit was really odd. He actually had a couple of supporters who wanted to hear his side but his redundant ways and selfish tone were too much, even for me. Jimmy mentioned some other punk spots and said, "ASCO were masters of PR." Is that why The Vex is often mentioned? I don't know. Willie responded with, "The Vex was in the nucleus of East LA. Home to visual artists. That's why it's remembered. It was a mixing of an Art space and music." That's the crux of his words. But, he had to get a dig at the interloper.
"Joe was not solely responsible for The Vex."
Oh no you dint! Yup, he didded.
That got Promoter Man off his chair. I think he even wore a gold chain or was it just some tangled chest hair?
He adjusted his pants and prepared, again, to break it down. The Bill Graham of East LA then adjusted his mane.
"This is how the whole thing went down."
Man, I'm dying here, again.  He had already said that, like 3 times. Did I drop some x before I got here? I should have.
"I wanted to start a magazine…I brought in Sister Karen (of Self-Help Graphics)."
He's like a drunken uncle at a barbecue who won't stop talking about the one that got away. Talk, pause, stare at the floor, drink, talk…
"So I was gonna start a magazine…"
Joe Vex was asked politely to keep his spiel short, all to no avail. Believe me, he had ample time to make his claim. They began to discuss the infamous Black Flag show that led to Self-Help Graphics no longer hosting shows.
The guy said, "The Black Flag show got screwed up and do you want to know why?"
At least 50% of the attendees scream out, "NO!"
Oh shit.
He just kept on talking. I'm not kidding. I wanted to scream out in laughter.
Had to check if my pants were wet. This guy needs help, he was obsessed that he was the sole person responsible for The Vex. He wanted no history claiming he was a partner or he just helped out, homey wanted all the glory. The panel was suddenly terminated, I think, because this guy would restart his hymn to himself even when the panel was discussing other aspects of the time period. Moderator was very respectful but he'd had it too. This shit had to be cut short.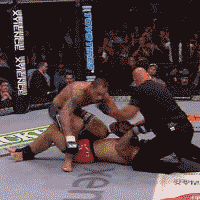 I walked around the small gallery to check out the art and was approached by this guy. He asked about my zine days and we shot the shit for awhile. Jimmy Tumors is a good guy and we talked about City Terrace, punk rock, etc. We were joined by others. The conversation was difficult because of the sudden loud music.
I decided to leave and who do I see outside the entrance? Two East Los legends!!
John Valadez and Ruben Guevara were just hanging out shooting it. I joined them and mentioned that I bumped into this woman at Victor's Barbershop on City Terrace Drive and she said she was John's sister.
That blew his mind because he hadn't seen her for a long time. Then Ruben and I traded substitute teacher war stories, mainly from Roosevelt and Belvedere. The one he told about that kid walking around the room with the flag was funny. I told them about the classes I took over because the teacher was struck in the eye with a rock. We smiled, then we sighed.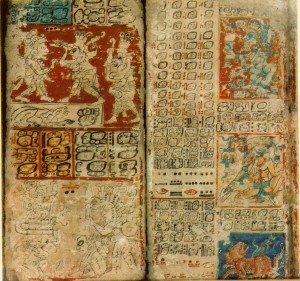 We said a few more things, then we departed.
I walked to my ride and went East, back home.