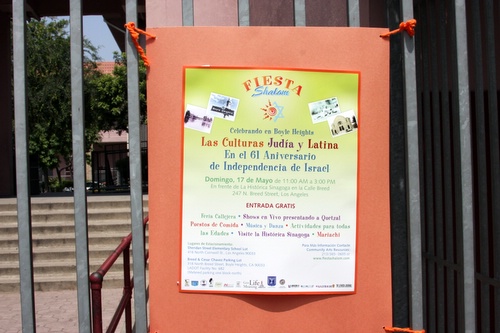 So I made it out to the Fiesta Shalom in Boyle Heights early this morning. There's still about 2 hours to go if you want to check it out, or just click ahead for some pics!
The first thing I noticed, besides the colorful balloons, was the heavy police presence and the barricades. Balloons and barricades, they don't exactly go hand in hand. But considering this event was being sponsored by the Israeli Consul, it's understandable.
Crazy.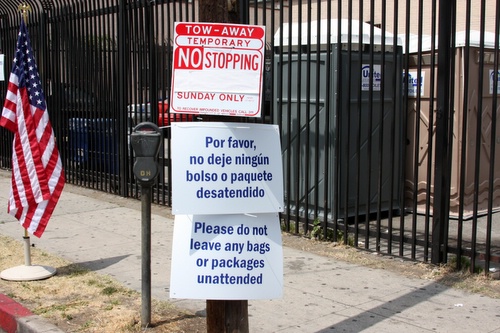 Lots of warnings against leaving unattended packages.
The star of the event is the Breed Street Shul. They even decorated the barbwire!
You can actually take a tour inside, but there was already a long line and I was pressed for time. I think El Random Hero is taking some pics inside so hopefully he will share them here shortly.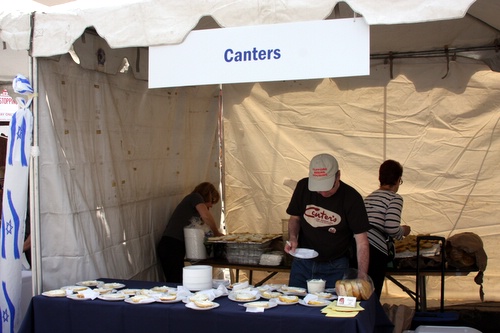 Canters, which used to be in Boyle Heights, came back to offer free slices of bagels. Not sure if they were offering Jalapeño bagels but this would have been the perfect time for them!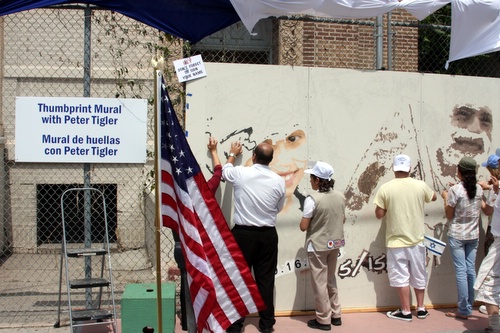 Thumbprint mural sponsored by the LAPD. Haha, just kidding. It's sponsored by the Mossad. Jaja, not really.
Free caps for everyone!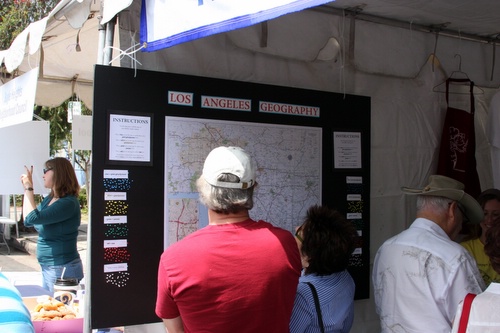 This mapping project was pretty cool, you put in colored pins to represent where your parents or grandparents lived in Los Angeles.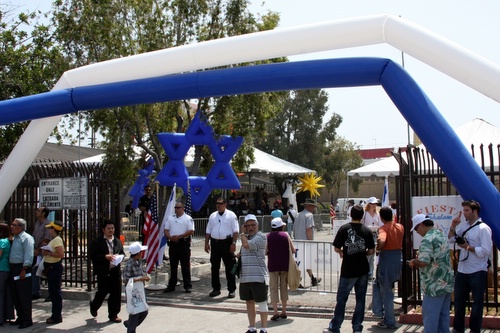 Once inside the festival there was another extra area to see the music acts.
They were searching peoples bags. Having grown up with enough searching and pat downs, I don't volunteer for yet another one if I can avoid it.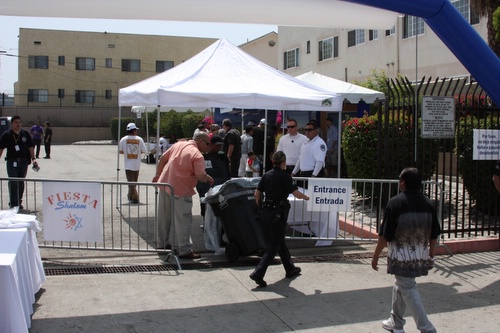 They were also searching peoples trash cans.
The other long line was for La Curacao. Not sure what they were offering.
The Jewish Journal has a spinning wheel with prizes like Del Taco coupons, and LACMA raffle tickets. I won a museum ticket but traded it in for the Del Taco coupon, I know what's valuable!
Dancing to the Klezmer music.
Some decent looking food. I should have waited to have breakfast here.
11:30 am and already a good turnout. Don't people sleep in anymore?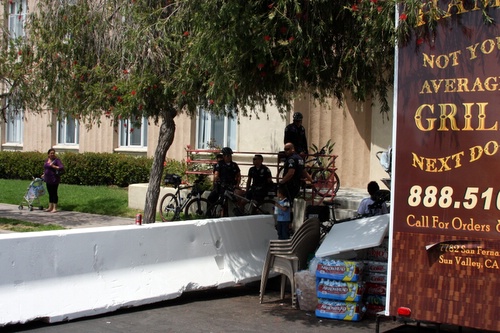 Yet more cops. I hear there were also undercovers making the rounds.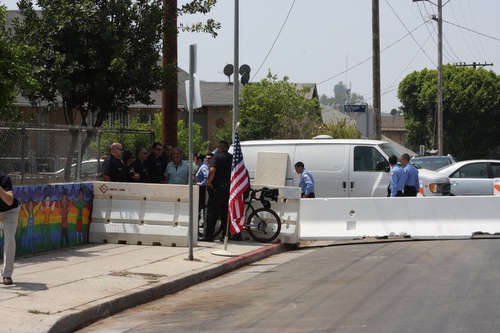 And yet more barricades. No balloons on these though.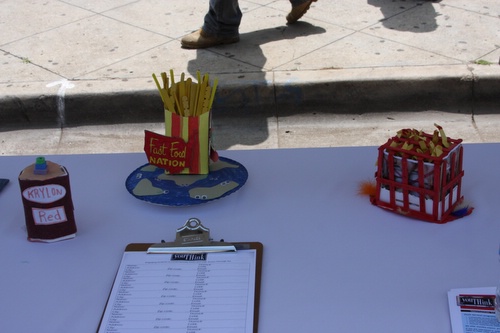 Hmm.
Jesus howling at the moon.
On my way out there were still quite a few caps and plastic flags left.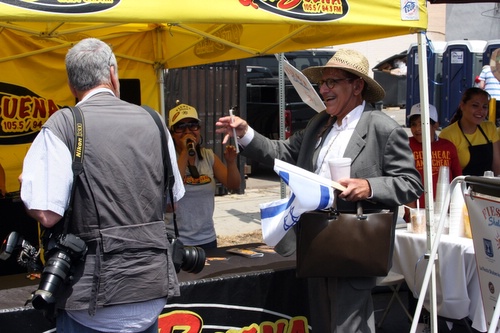 There was more media at this event than I've ever seen in Boyle Heights, unless they're on some chase or covering a shooting. Of course. The dude with the hat was dancing it up to La Buena. Good times.
All in all, a decent event. I like the whole Jewish-Latino cultural mix angle. The Israeli state, that's another matter.
You still have an hour to check it out yourself, it ends at 3! On Breed just by Brooklyn and Soto.