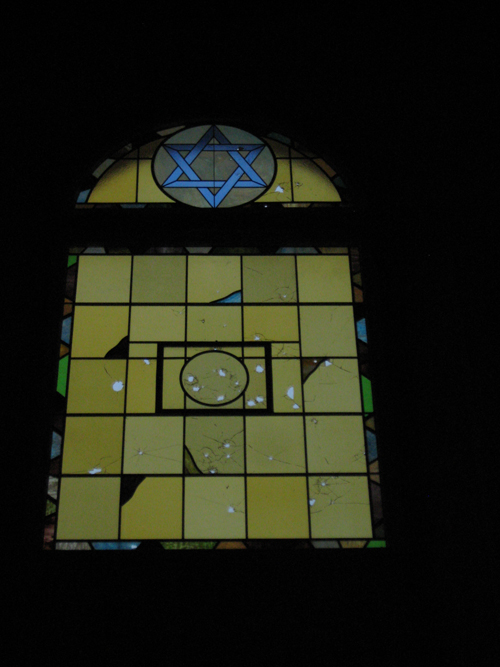 Chavo was so pressed for time that I didn't even run into him after I got to the fiesta. I ran into everyone else and their mom, but not C. He's sneaky like that. But yes I was able to get into the shul and get the quick 15 minute tour everyone was waiting for in the baking sun. I quickly sign a waiver and headed inside wanting to see the inside of the building I have live around and seen, from the outside all my life here in East Los.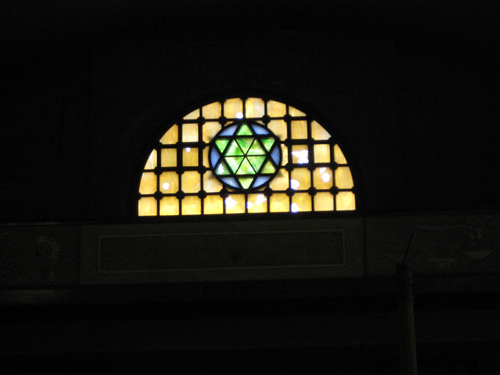 Thus far, only the ceiling of the shul has been revamped and looks great. The floor,walls and stained glass windows on the other hand are next on the list. All of the benches and other stuff inside the shul are in the back, in storage until everything is said and done. The tour guide said that there's still a lot of work to be done and the future of the shull looks promising for both the Jewish and Latino communities.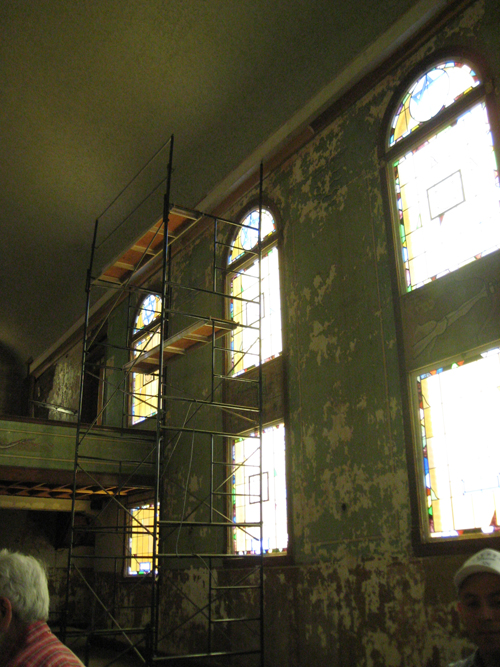 One of the reasons people had to sign a waiver was because the building doesn't meet earthquake safety standereds and because it's going under construction.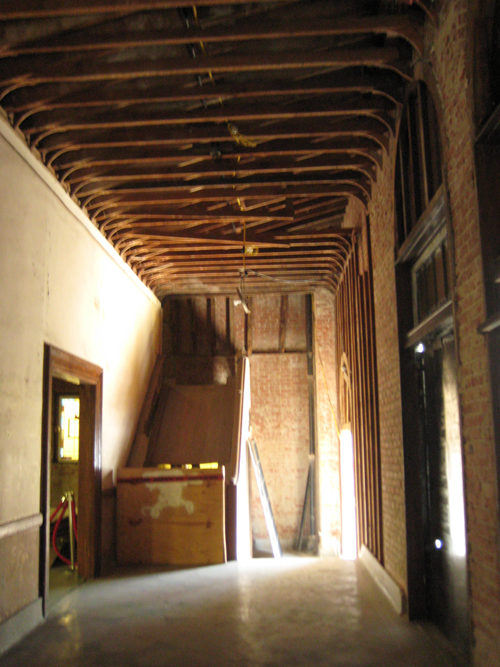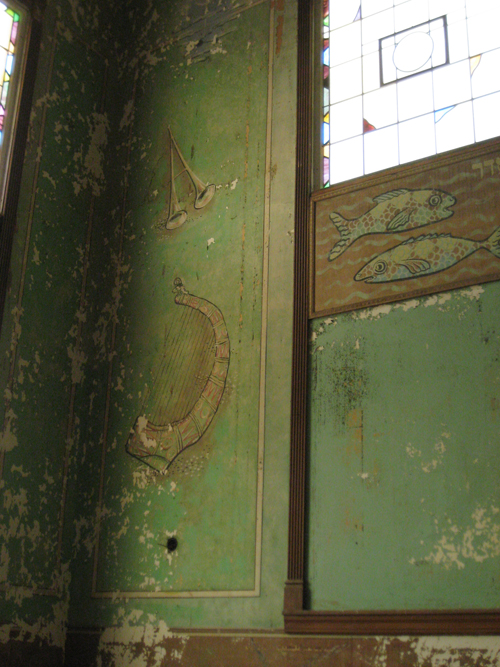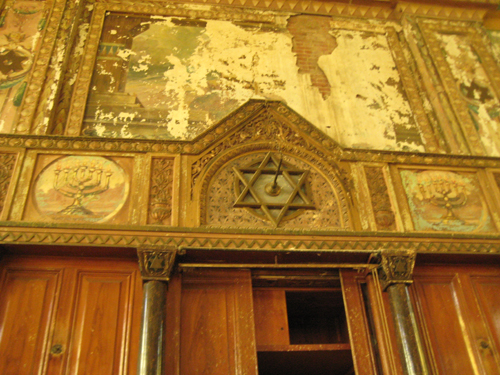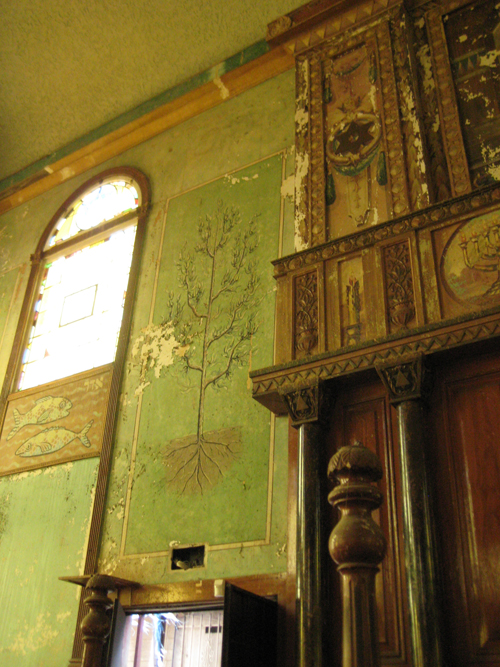 With that being said, how bout I fill you in on everything else that happened after C took off. It got interesting. For one, Metro was giving away Linea de Oro information about destinations near stops and safety.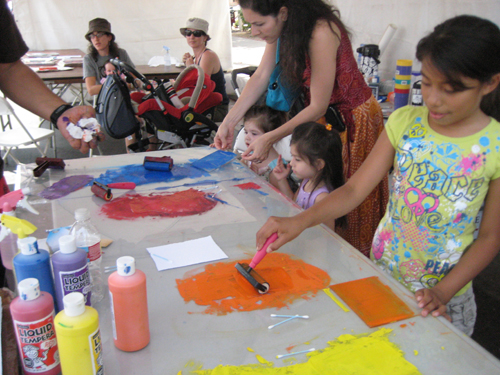 Arts and crafts were on hand thanks to Self Help Graphics.
These guys were beating their drums in front of a young lady.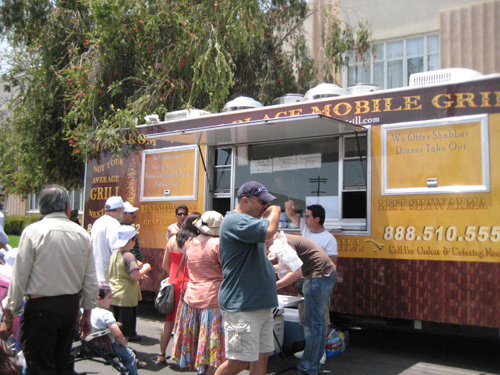 As I was waiting in line for the shul, a nice woman gave me a ticket voucher and I used it to get a falafel. I've never had one and it was good.
Even Richard Montoya couldn't believe his eyes when he saw Tony V. at the fiesta. He looks WAY older up close. They sang the pledge of allegiance and the Israel pledge as well.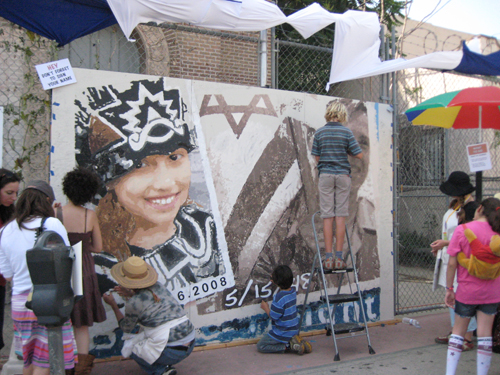 That paint by numbers wall came along really nice and even toward the end people were still working on it.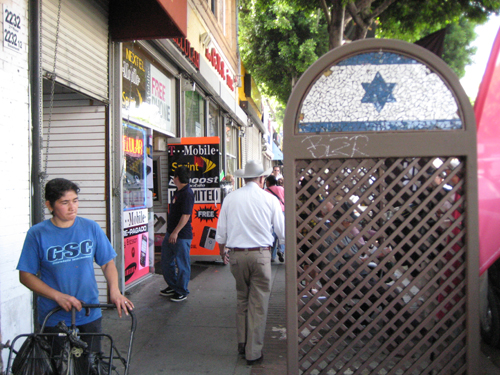 Even as I was leaving on my way home, I saw this star and thought about it for a second. Then I felt that falafel trying to come back up and continued on my way home. It was a good community event and like C said, a lot of media was on hand.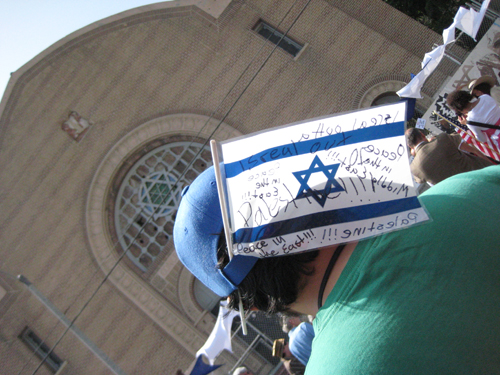 I was disappointed in Quetzal not playing because I love them, but I felt where they were coming from. The whole time I was there I had this flag on the back of my bootleg Doyers hat. I wrote, "Peace in the Middle East" and "Israel outta Palestine" on it. I think I made my point.