Many of America's cities are in the crapper thanks to years of policy that's favored suburbanites and their wasteful consumption habits. And LA has suffered the glut of gentrifying jerks looking for a lifestyle instead of a place to live. Buildings turned into condos, markets turned into  fancy t-shirt shops, restaurants with one word names. It's like some invasion by rich asshole foreigners, quickly turning Los Angeles into a First World City, instead of an American city.  But this trend is reversible and the opportunity to clean up this city, and get rid of all the cleaned-up-ness, is achievable.
What's the difference between a First World City and an American City? Let me show you the signs.
Here's a First World city McDonald's, have you ever seen anything like that? When did the Scottish take over our American lands?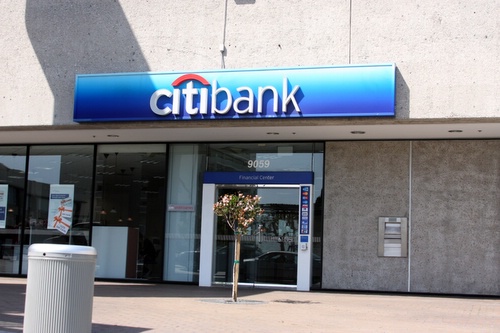 Banks advertise in foreign languages.  It's spelled city in American.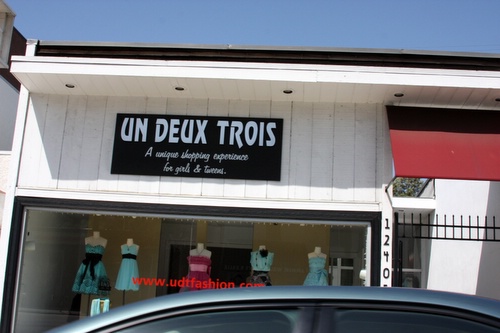 Lawyers advertise in foreign. I assume that says lawyers, but I refuse to learn French to find out. This is America, not Canada. What an outrage.
Everywhere you go in this city, you don't even feel like you're in the US anymore.
You'd better get a GPS to make sure you're in America's 2nd largest city. Because it's starting to feel like we are in some crazy Roman Times.
See what I mean? Do you want your city to become part of some European past? This is America, where we use the Arabic numeral system. If they are going to invade our 3rd world country, they should at least have the decency to learn our numbers.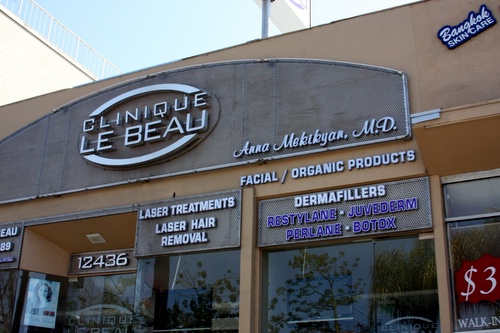 Clinique? Le Beau? Botox? Juvederm? Perlane? Restylane? I mean, it's impossible to even figure out what this store is for, but I know they obviously don't want me to shop here.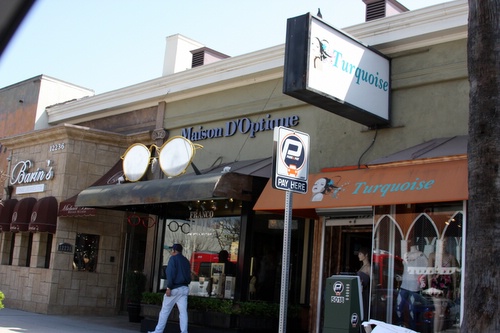 Maison D' Optique. I can see they are trying to turn LA into some First World city, which we have never been. We've got to fix this, we've got to make LA an American city once more.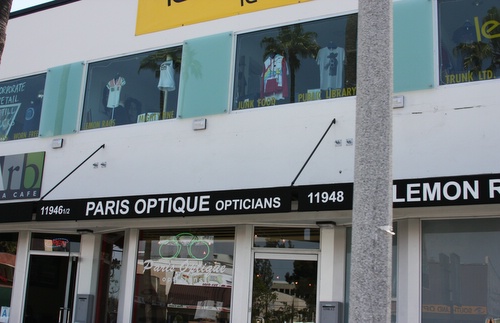 The French eyeglass invasion continues.
Kaffé Rouge, why won't the Germans learn American?
I mean, don't we have American crafts already?
I don't even know which of those ugly foreign languages this is in, but I do know it's part of that bourgeoisie  sandwich culture, food for the filthy rich. First world, indeed.
"Ristorante" seems to be all the rage these days, I assume it's some sort of comedy club for those people.
If you think so highly of Swisserrland, then why don't you move back there? Leave the substitutes to us!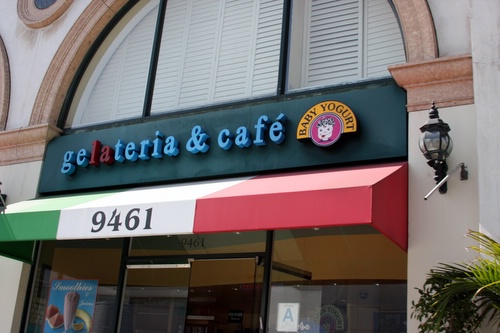 This sausage stand even has the gall to paint the awning in the colors of the Italian flag, in good ol' US of A! Maybe if they threw on a serpent and eagle on a nopal, then it'd be acceptable. But not this.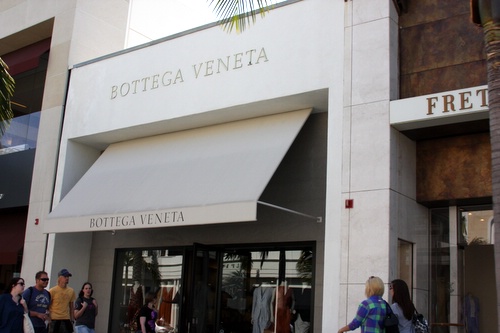 WTF?
Well I guess lief is in American, but you made me have to break out the dictionary. That's a no-no in our Third world city. Go back to college, you college types.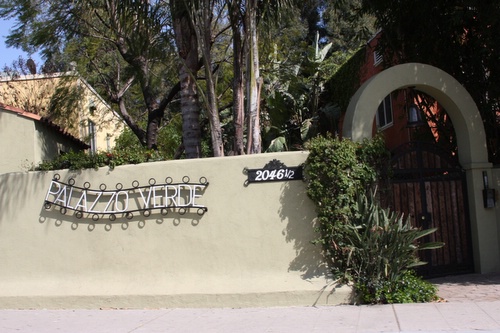 Even the well maintained dumps they live in are an affront to our sensibilities. Verde is acceptable, but what the hell is a Palazzo? Some sort of bread orb with sauce and cheese?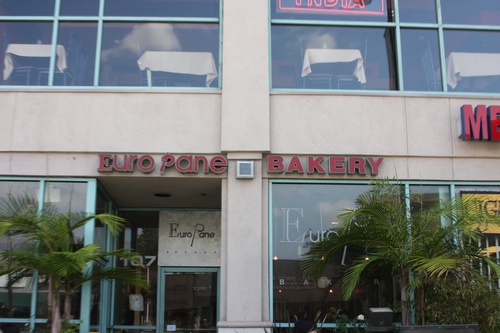 Why don't you take your money pans to some other place that wants to be a first world city? Don't ruin it for the rest of us.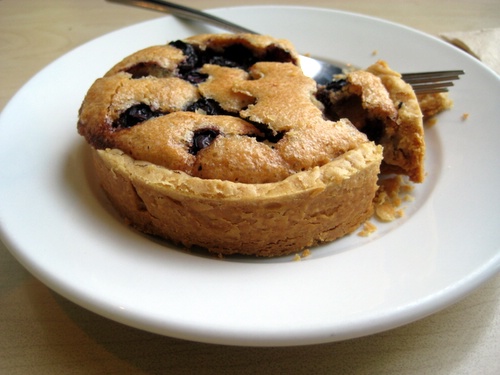 You call this a concha? Pfft, it's all flaky (figures) and full of butter (Euro allright) and some other tasty nonsense.
I see three languages here, which is two too many. The only thing I can figure out is that this place is open, but it was actually closed when I tried to push the door. Typical first worlders. The joy of living is being able to walk down our city and be able to understand all the signage, which is a  becoming impossible lately. If you want the United States to retake control of it's 2nd largest city, you know what to do.
We can take this city back, but we have to take action.
Update: Yeah, this and other post on LA Eastside today were just April Fool's related. Pa' que sepan.
Some people are fools all year round.