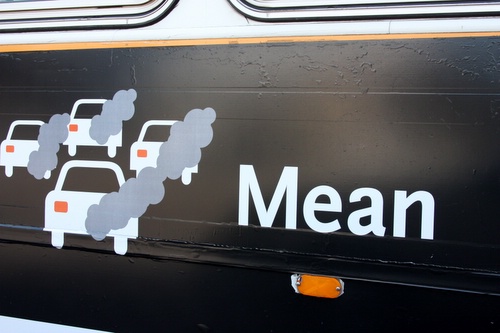 I guess someone should have mentioned it here earlier, this whole thing with Gloria Molina asking for the new Eastside extension to be named in Spanish, but I didn't think it was a big deal. I keep forgetting about the hatred people have for Spanish and Spanish speakers. In 2009. In a city of mostly Latinos, where half speak Spanish. I was planning on being outraged at the backwardness, call some assholes out, but fuck it, who cares? It's just the monolingual ethnic white enclaves grasping at anything as they build up the virtual gates to stave off the inevitable: you will have to accept us. And the way we speak. Oh, I bet they are longing for those restrictive covenants now.
This shit is old and tired and repetitive. I'm used to it. I grew up with it. A second class citizen in my own country. My primary language mocked, derided, condemned. Taking the brunt of irritation as some annoyed monolingual bureaucrat is forced to talk through a child to communicate with his Spanish speaking parents. Authority figures that treat you like a criminal just because of an East Los accent. Newbies to the city thinking I'm the foreigner since they don't recognize that accent. Even as other romance languages signify upscale. Yet a symbolic gesture to recognize one of the main languages on the Eastside, somehow that's considered offensive?  Efaak eyuu.
I'm not going to get mad. Para tal baboso, sus babosadas. Look it up.
What you don't understand is that we have defensive mechanisms, built from experience, to deal with this continued attack on our identity. What you don't understand is that your streak of hostility will not touch us.
Sas!