FREE MANDELA! FREE TIBET! FREE CHICKEN!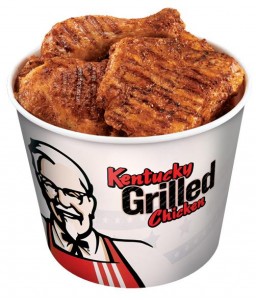 Monday April 27, 2009– Get a FREE piece of their new Kentucky Grilled Chicken at KFC stores! (I hear it's not bad.)
http://www.unthinkkfc.com/
Tuesday April 28, 2009– Get 2 pieces of Pollo AND 2 tortillas & salsa, FREE at EL POLLO LOCO stores!
http://www.elpolloloco.com/whatsnew/promotions.html
…All you "Veggies" out there, sorry!, this doesn't concern you. Hey, more MEAT for me! hehe!