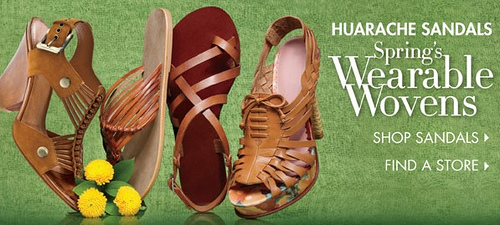 We know our trends… at least when it comes to footwear.
I realized that Chimatli's April Fool's Day joke came true when I got an email from a shoe store about the hot new sandals: huaraches!
Huaraches, both flats and those hideous heels, range in cost from $99.95 (or the actual retail price of $169) to $24.95 (actual retail $36).
I'm sure you can get a much better deal at el Mercadito, right?