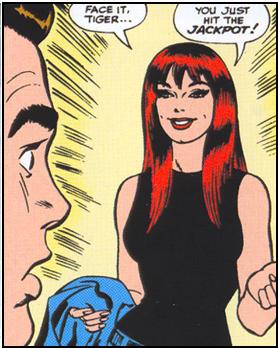 With Valentines day around the corner, I got to thinking about woman, my relationships with them and the drama that comes with them.

DISCLAIMER: THESE ARE MY THOUGHTS & OPINIONS ALONE AND IF IN ANY WAY I OFFEND ANYONE OF EITHER GENDER, SUCKS FOR YOU.

I grew up in a house full of women, being the oldest and having three younger sisters who got their way over mine all the time. In all of jr. high and high school I was your cliche nerd. Over weight, dressed like a HUGE dork and well yeah, complete loser. That lasted a couple of years until I got my dog, started jogging around Evergreen, lost 20 lbs, grew long hair and basically came outta my shell with WAY more confidence than ever before. Even when I was an uggo I got some love, but I was to down to pay attention to it.
Anyway, through my various experiences, not many of them I might add if it makes any difference, I have learned that dating is over rated, expensive and at times, a waste of everyone's time. Now this isn't just a post/rant about my problems with love, I want to open this up to EVERYONE who reads this post and chime in with your two cents, personal experiences and maybe even some friendly advice as to how to avoid getting hitched to a
succubus.
Through my personal experiences I have had my fair share of drama with some great highs and depressing lows. I have learned my lesson and I now know, thankfully, what "kind" of person I'm looking to share my life with. Love is a learning process after all, but I have some MAJOR bones to pick.
1. Dinero: Society dictates that men have to have it in order to get the girl, thankfully the majority of women don't think like that, but it's still an issue. First date etiquette demands that the guy pay for the night. Entertainment and eating combined can depletes my pockets rather fast and well, I don't have the kind of money to go out and treat myself, let alone a date. Through various conversations with friends, there are alternatives to the money thing without losing any face. I like Cindylus suggestions of going to picnics, museums and free festivals that are not only fun and entertaining, but complete free !!!! Example, last year for valentines day I prepared a picnic at school for my X. I got the food, prepared it, set the table with a nice cloth, candles, plates the whole magilacuty. She ended up cancelling because her aunt went into labor 🙁 I ate with my friend who was alone that year too and had some nice cheese cake. Now said friend has a boyfriend so yeah….I know there's girls out there that aren't hung up on money and material things like a car, but they are EXTREMELY HARD to come by and most of the time they're already taken. Still, money plays a big part of any relationship one way or another, that whole starving artist thing can only last for soo long before the $$ issue rears it ugly head. Unless I find someone who's just as broke as me, then we're golden 😀
2. Being true to thyself and each other: Using the X as an example again, she liked me cause she said I was cute and what not, but as we started to get to know each other, things started falling apart rather quickly. Part of being in a relationship to me is that the other person you're with melds with you seamlessly and it seems like you become one person. I keep it real, but
sometimes keeping it real goes wrong
and that's when the relationship is put to the test. I am a brutally honest person at times and won't b/s anyone when anyone ask me something. As a result of that I have been labeled a jerk, an ass hole, a culero and a whole bunch of other names because I tell it like it is. My real friends know different but yeah, I told it like it is and ohh man did she take offense to it. Granted that a few times I may have said the wrong thing at the wrong time, but still, communication and honesty are vital components in any relationship. A problem I seem to have is that I'm the voice of reason because I'm older or i just have more life experience. Some people like being lied to and I for one am not one of them. If you ask me if you look fat in that dress, I'll say something to the affect of, "yeah…I can see your longas and muffin top." Of course I say that in a very loving way, but I either get scalded,
the moloich
and on a few occasions a chancla thrown at me. What can I say, I like it rough ;-P Open communication and trust are key no doubt.
3. Learning to love yourself: Alright cochinos get your minds outta the gutter !!! I'm talking about learning to be on your own and making peace with your person demons and luggage before you try to dump it on someone else. This is by far one of the hardest parts to ever come and in time, you'll adapt and become a much better person. Currently I'm going through this "phase" right now and I've gotten over the hump. Unfortunately other's haven't and that's when problems starts. All relationships take a lot of work, but bringing in unneeded b/s doesn't help things, in fact it totally kills it, especially for me. I've have to deal with a TON of b/s and I got over it, most of it anyway, so now I don't bring in that kind of needless crap into my next relationship, whenever that happens. Learning to appreciate the finer things in life on your own will not only help you be a better person, it'll help you in a relationship too.
And so here I am, all alone, it's just me and my dog and for the time being I like it that way. I learned what it takes to be with someone in a healthy relationship, I know what I'm looking for so to speak and I have learned to deal with my personal demons on my own and keep them at bay. The only other bone to pick that I have is that when I'm interested in someone, it doesn't work out for what ever reason, but then when they come after me I'm either to dumb to recognize it or just too into myself. But I have a solution for that, putting myself out there and in this case literally.
I'm 24. I have a part time job, I'm in school and transferring with in a year to a university. I basically live out on the streets riding a skateboard takin' pics of the city, art galleries and anything else I find interesting. I have a passion for animals, I love to write (obviously) and I'm active in my community, (does blogging count?). I have a strong passion for knowledge and I'm always at museums or forums learning as much as I can so i can better myself. My aspirations are to finish school, become a better reporter I.E. getting paid for my writing at a major newspaper, radio station etc., become a dog behaviorist or work at the zoo. Eventually become a teacher or community activist giving back to my community and helping the next generation of kids coming up the same way I did. Now as for the more superficial aspects of me, I love to eat, I love comics, anime and video games, from a poetic/story telling aspect. I love all kinds of movies and prefer action, zombies and drama, secretly I also like chick flicks :-p. Music is pretty much the same thing, but I have a preference for Metal and anything hard that will kick you in the face. Of course I have a softer side but you'll see it when you know me. I've been told I think like and artist and I've learned to embrace that part of me. I've also been told I have a
bohemian life style
too, so if you can't hang with me, then don't bother. I hate flakers and if you're not into trying new things, then I'll leave you behind like everyone else. Other than that, I'm open minded and just looking for someone to share some good times with and maybe turn into something serious if it's meant to be. Ohh that too, I believe in higher powers, faith, destiny and all that good stuff. I've seen it all first hand and there's no denying that somethings are out of our hands. I love folklore, philosophy and history because I'm a weirdo like that. If you think you can keep up with me, email me through the contact page or though my blog. Meeting people has never worked for me, but I figure what the hell right ? I'm not getting anywhere doing it the old fashioned way so I'm going to switch things up. Ohh and for those of you who know me personally and are reading this first, stop laughing at me…then leave comments supporting everything I just said. If any of you talk trash I swear I'll put you on blast !!! Any-who, I'm not expecting anything serious outta this, because it's a blog, but I'm open minded and willing to take chances. That's what life is all about.