I took a little walk the other day to enjoy the crisp Fall air and just to see how my neighborhood was doing….
As I walked by the little Triangle Park on Sunset & Griffith Park, I spotted this odd little thing. It appears to be a miniature billboard about 10 inches high. "Hmmm,…. I wonder if this is a result of all the Pedo over the installation of those new digital electronic billboards? City imposed downsizing perhaps?"
http://www.latimes.com/news/local/la-me-lopez5-2008oct05,1,940453.column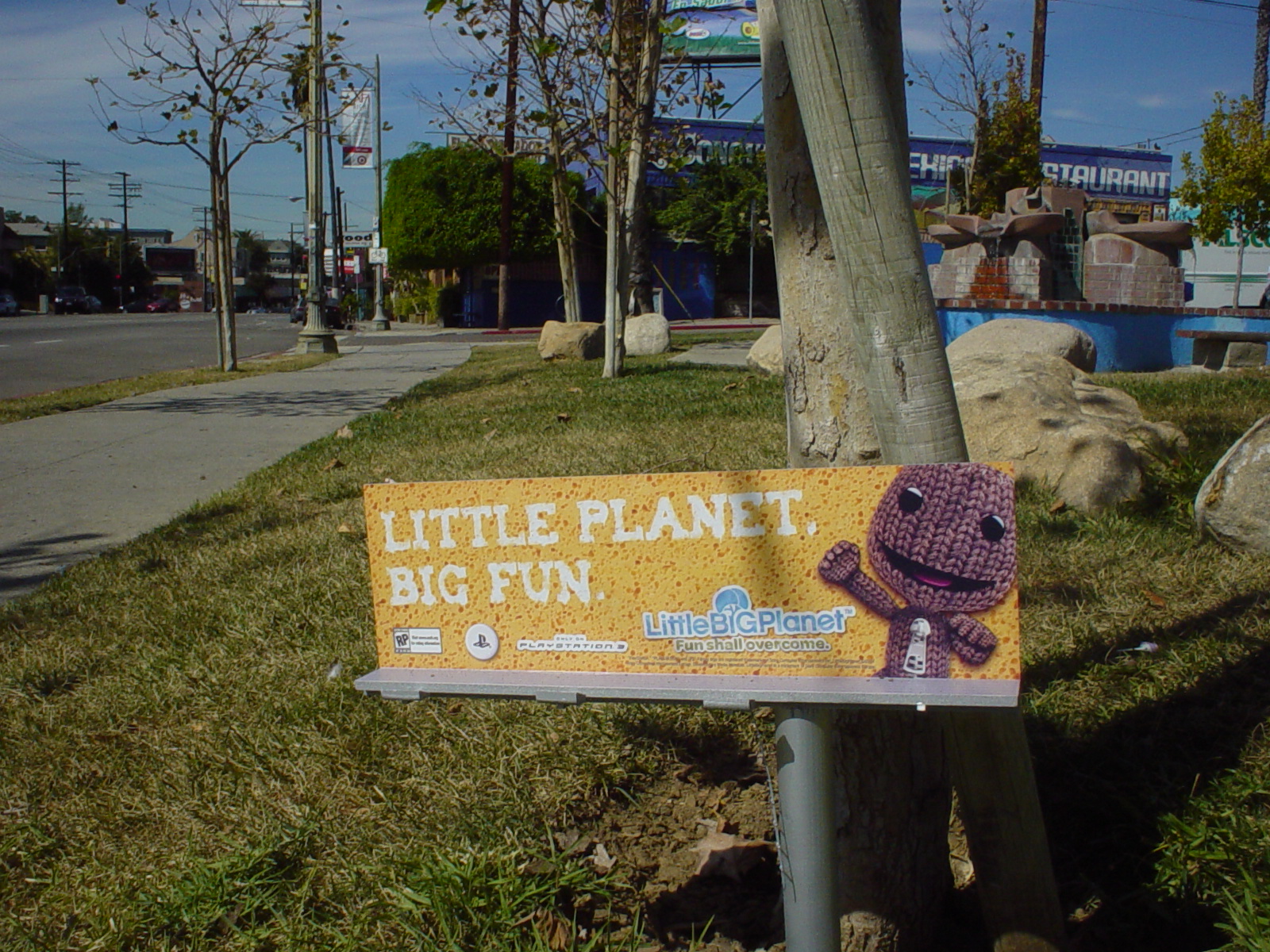 …It appears to be an advert for some new video game promotion. Very clever indeed!
Sorry- I just could not resist……….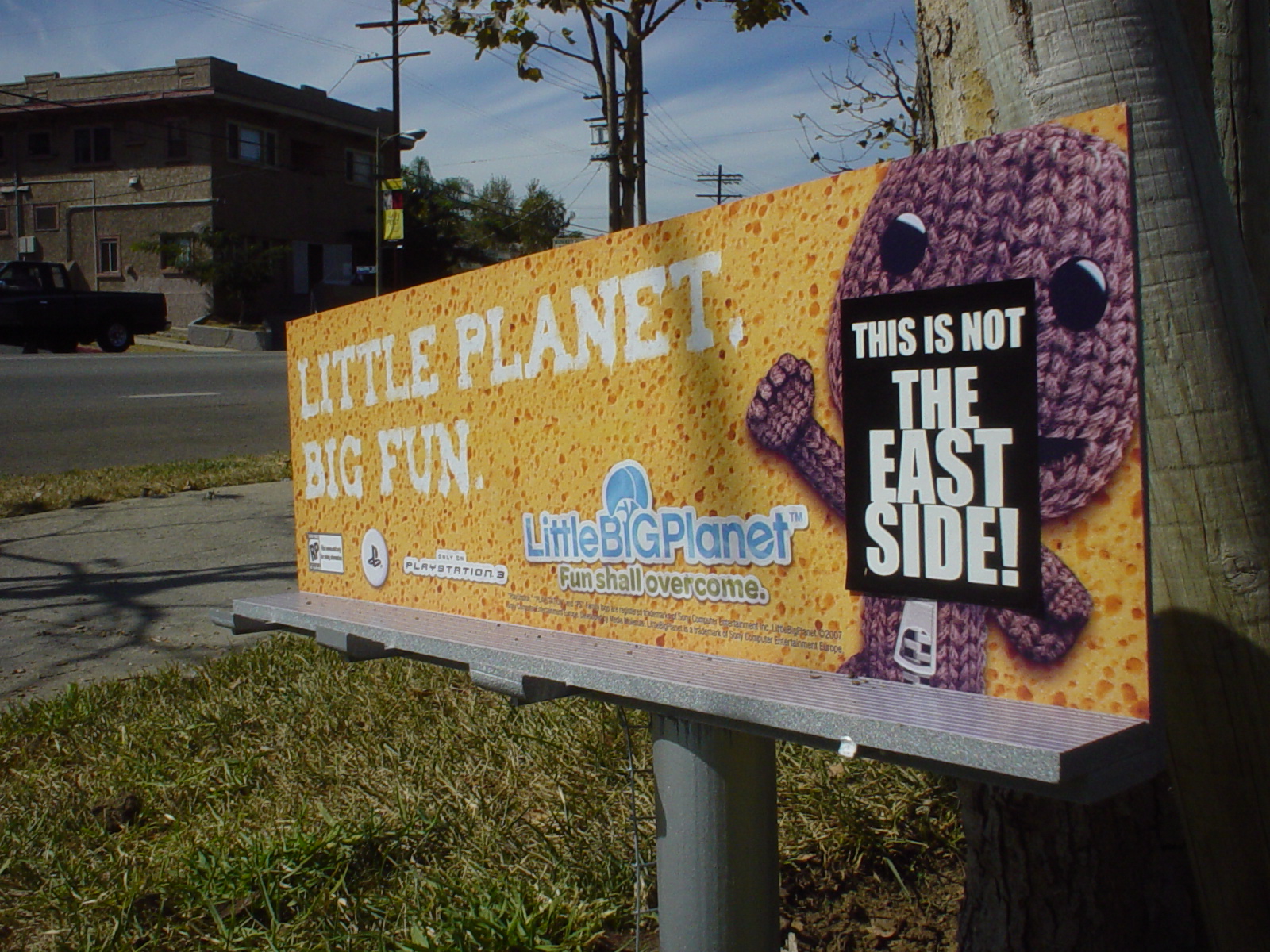 Later, I spotted some dueling graffiti on some Colchones De Elecciones!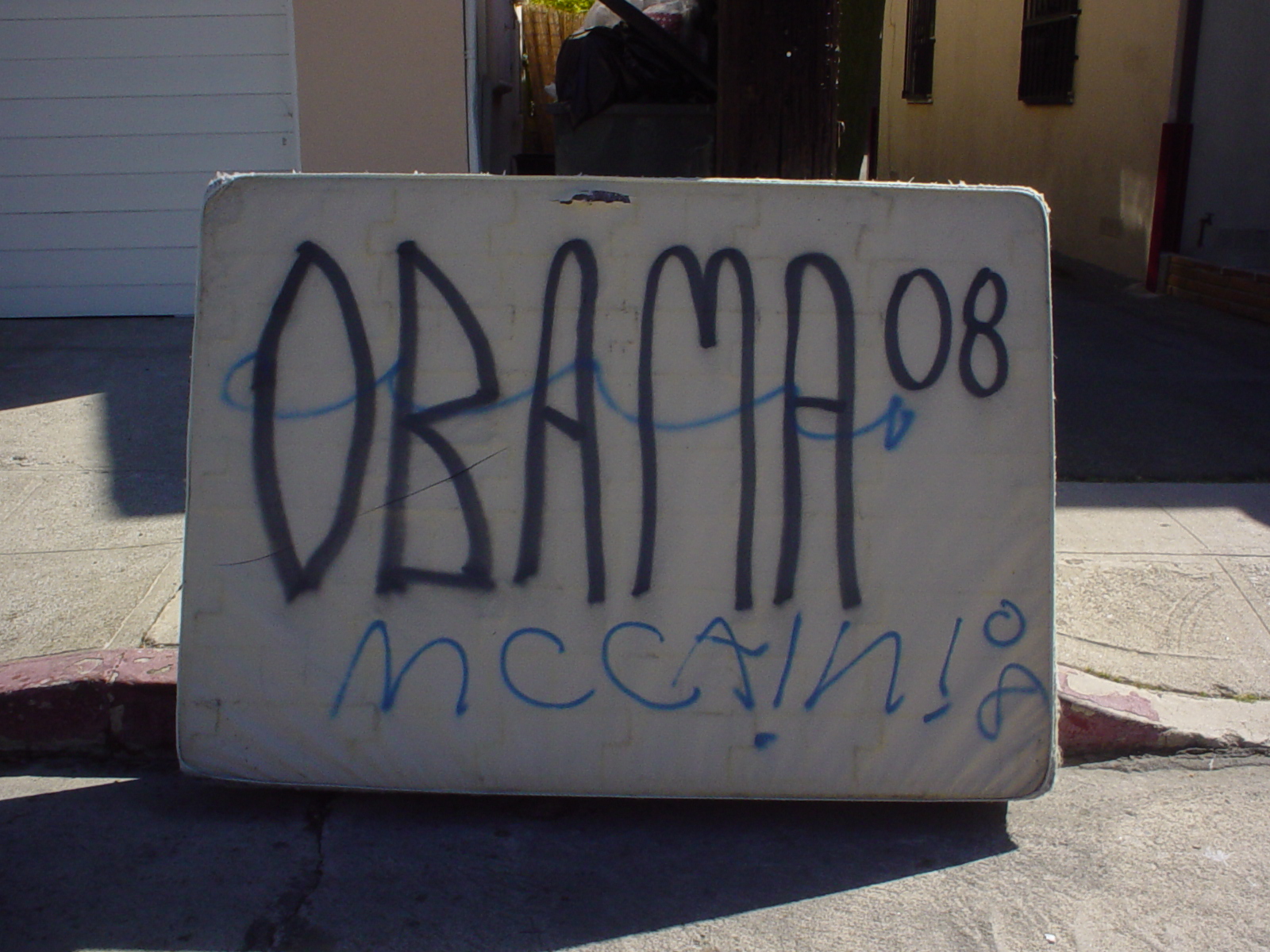 Now, here's a great example on how NOT to survive "La Crisis".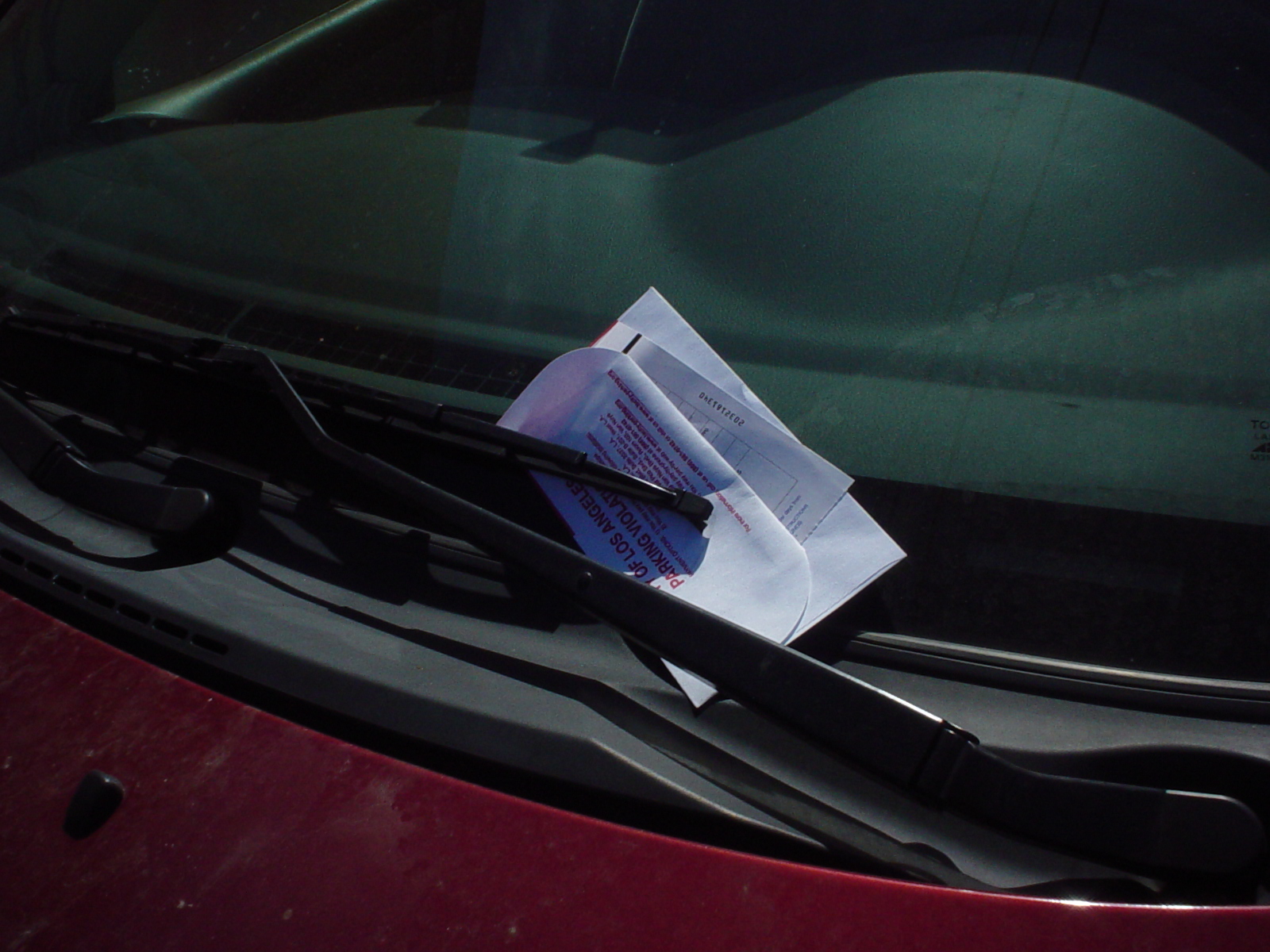 A totally preventable loss of $50, If someone had only bothered to read the posted street sign. Folks, if you find this much available parking on a street one day, please be suspicious about it. I see people (a lot of hipsters) get tickets in this neighborhood on a daily basis so much that I sometimes bring out a deck chair and a drink just to watch the Parking Enforcement drama & comedy. I watch as most parking ticket receipients try to figure out how it's not their own damned fault that they got a ticket. It's funny, because I've watched drivers park in people's driveways, park in the red, double park, etc. just to go get a really expensive cup of coffee (Latte=The New Crack!) they'll usually say "I'll just be a few minutes!" as they dash away, cellphone glued to ear. I'm amazed to see that some don't seem to be fazed at all by finding a parking ticket on their windshield when they get back. It's almost like it's become an acceptable surcharge to them.
Well, Y'all come back to Sunset Junction-real soon!, the City can sure use the Revenue!