For those of you into good underground punk music check out San Pedro Based band "KIller Dreamer" this Sunday September 14, 2008 for their "1000 Years of Servitude" record release party.
Also check out the new copy of Razorcake, a non-profit magazine dedicated to supporting independent music culture.
This release is not rocking out in LA (which it should of been ) ha! but if you around the area peep it out.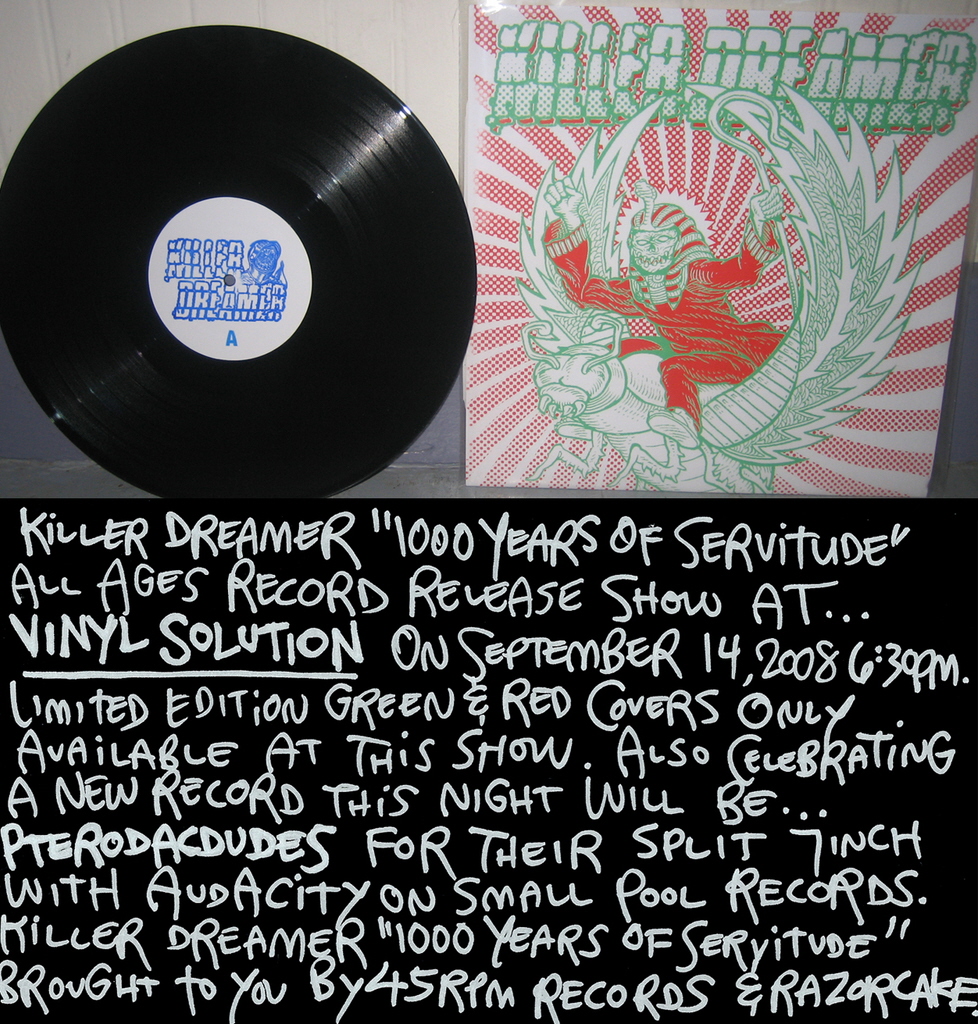 Vinyl Solution Records and Tapes
18822 Beach Blvd Ste Blvd
Huntington Beach, Ca 92648
(714) 963-1919
6:30pm
FREE