North East Los Angeles is full of wankers. Well maybe not full but teeming at the very least. They like to bitch and complain about how this area is great but if only it had this or that particular amenity they had grown accustomed to back in their old fancy community or generic suburb. Whenever I hear them whine (or mostly when I read their laments online) I want to poke them in the eyes, 3 Stooges style. Because for all that griping they are still never happy even when they get what they want. That seemed to be the case today when I finally visited this fairly new market in Hermon which was incredibly nearly empty of customers. Yes, I am arbitrarily going to use this visit to make some wild generalizations and to argue that catering to the monied hill people is a losing proposition.
Fresco opened in January of this year in the old space of Rancho Verde (which I remember fondly for their great and inspiring display of a well executed beer run) aiming to provide a higher standard of quality food than you will likely find at some of our local grocers that specialize in mostly processed fare. A quick walk around the store and it looks like they really do have their bases covered with fresh baked breads, lots of vegetarian and vegan options, a wide selection of produce and even some reasonably priced organic veggies. I got some nice sized organic aguacates for only $1.69, not bad at all. And as you can see in the photo above they even have organic quinoa (that nutty and delicious protein packed grain which you need to try) in bulk at only $3.99 a lb! That's reasonable.
What is not reasonable is that there were hardly any shoppers in this store that seems to be exactly the kind of place so many NELA residents keep desiring. From a few things I've seen online it also seems that the store owners are having a hard time getting enough locals to check out the offerings. Which is really not surprising.
Wow! Look at that awesome selection of craft beers! I'd rather see this then stacks of Bud Light, but that's cuz I'm an asshole beer snob.
Maybe they do get enough customers but my instinct tells me they don't. You can sense when a store is hurting. Even at this midday hour my beloved and hated Big Saver on Ave 26 would be packed with señoras and Chinese cooks looking for some veggies. At Fresco the aisles were empty. Oh yes I loved it but I know that is not a good sign. Over the hill at the South Pasadena Trader Joe's I'm sure you'd be battling with oblivious grannies of all ages just to get through the store since nobody in that community has ever heard about moving over to the side while you inspect your packaged salads.
BTW, why the fuck aren't you middle class people aware about what is happening behind you? Do you feel so safe that you can't even imagine anyone would ever take your wallet or stab you from behind? If I were you, and considering the coming crisis, I'd start paying attention to my surroundings.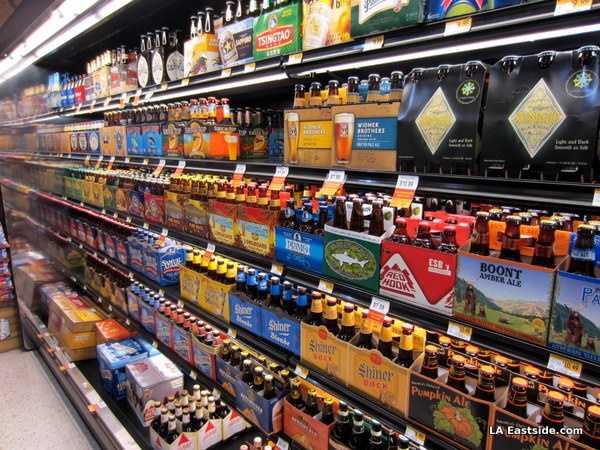 Around the bend and I find even more awesome beer choices! Luckily I brought my credit card, I don't want to be the first one to start the Beer Run Wall of Glory.
Fresco Community Market stocks many of those specialty items I will not find at my local Smart & Final and it is much closer and affordable than going to Whole Foods. I find it astounding that despite having that hill of rich fucks over in Mt. Washington this place isn't getting traction. But, yet again, not surprising. People with money do not give a shit about the community they live in, all they care about is convenience. "I have to drive a few blocks out of my way? I'll just go to the Gelson's near work." Which is why catering to the upscale market in a downscale neighborhood is always a losing proposition.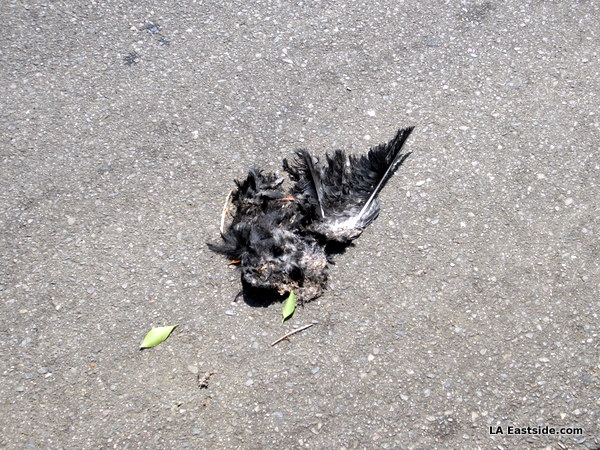 I feel kinda bad for Fresco for offering way too much service to a community that will not appreciate the gesture, but this is going to be the final nail on the coffin on all that stupid local talk about how NELA can support some luxury stores. Put up or shut up.
I really like all the options available at Fresco, and even though I'm not too local I plan to stop by more often. But I think I know where this party is headed.
For some really good pics of the Fresco Market check out this set from waltarrrrr