It's happening now in Downtown at city hall. Go check it out if yer not, uh, occupied.
UPDATE: I added a few more pics if you want to click ahead to see a bit of what is happening.
Lobbyists headed to City Council to pick up some cash for the Football Stadium LA residents will soon be buying.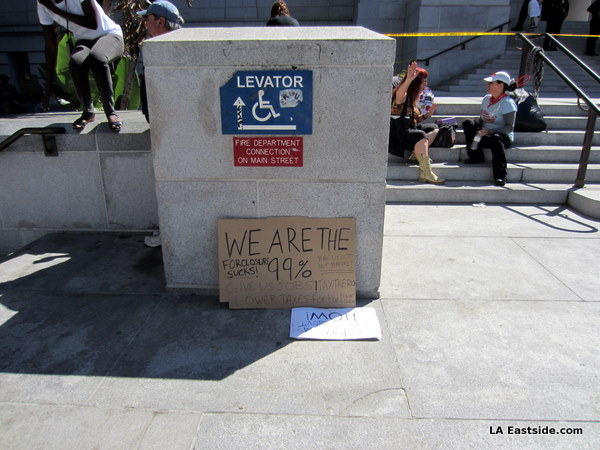 Levas this way.
Shitty jobs are not enough, mandatory paychecks for everyone!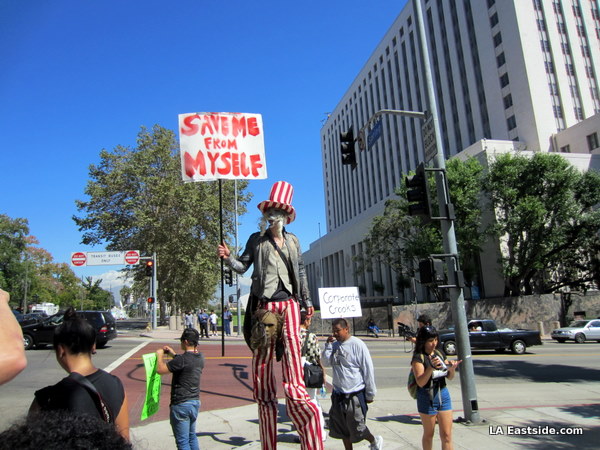 Nah aye, I'm busy.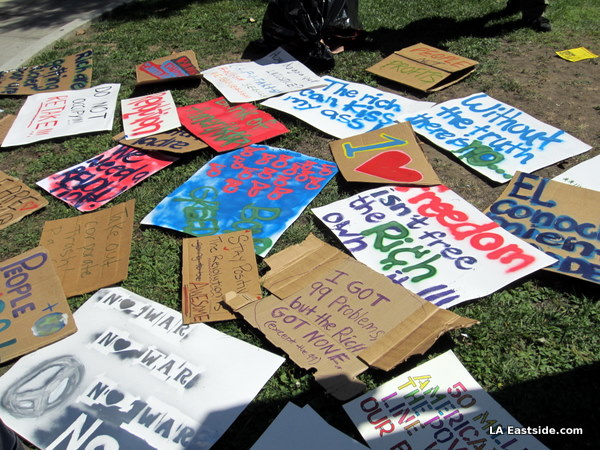 Political message grab bag.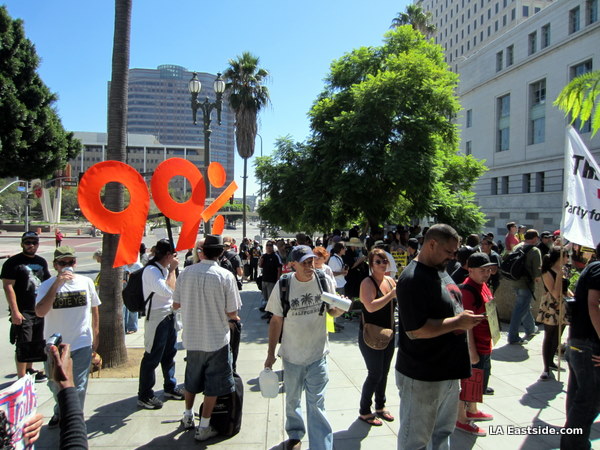 At first I thought this event was sponsored by the 99cents only store, but no its a percent sign.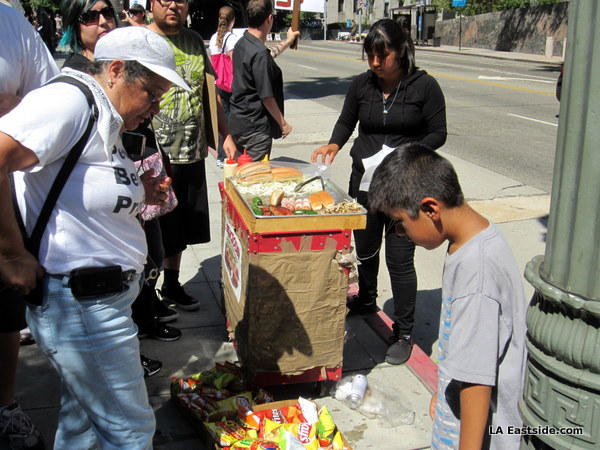 What's an LA protest without the sidewalk hotdogs? Someone needs to do this with veggie dogs and they will make a killing! Err, but without actually killing.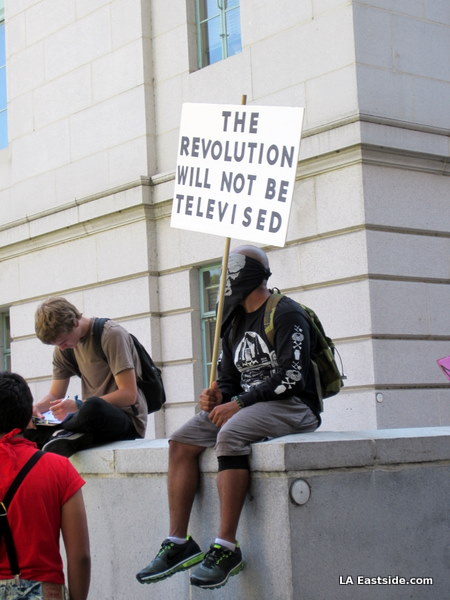 As my neighbor KL pointed out, it is being streamed.
Looks like the math students have been trying to weave their craft into this protest. It's all about the numbers!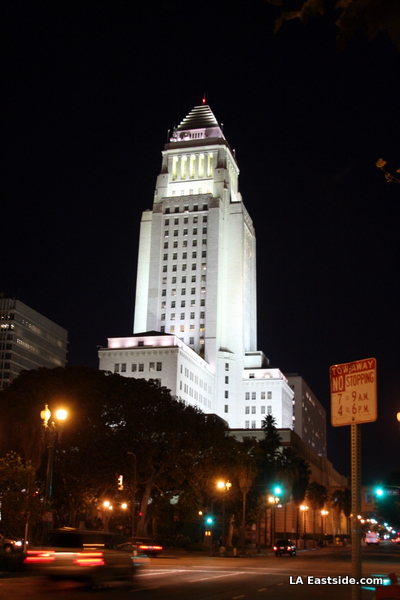 I came back later in the day. City Hall is a nice building. Too bad its full of dicks.
Ha! I didn't write this by the way. Reminds me of that 99.9% Chicano cap.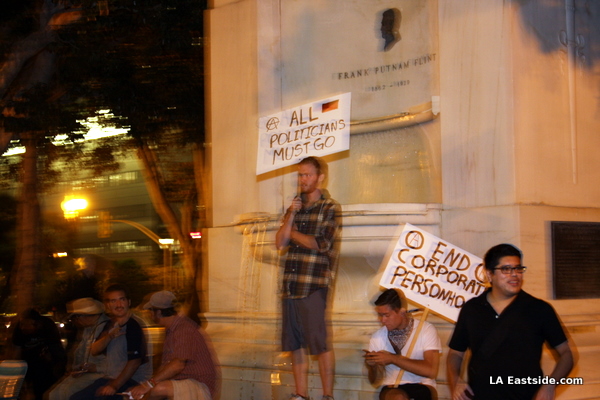 That's close to my recent mantra: Everything Must Go!
A big crowd for the General Assembly. It was a bit College Activisty but I liked their spirit. At least its people talking about things that matter and not some bullshit tv shows or celebrity culture. Yes, my standards are super high.
Its just the wrong kind of trickle.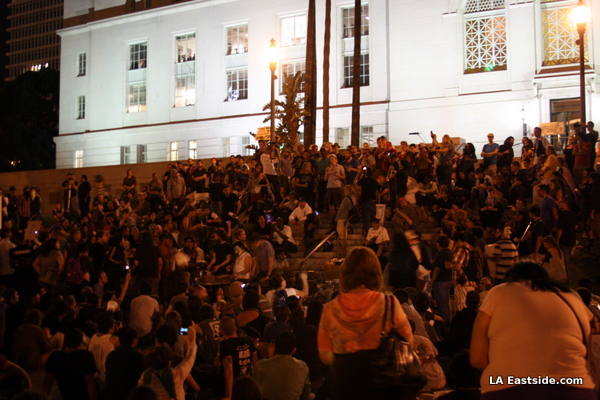 Speakers speaking.
Mad as hell since the 70's and still taking it.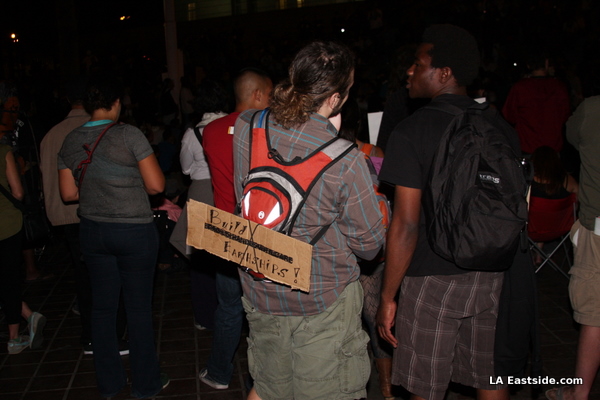 I had to look it up but Earthships are homes made of recycled products and not some weird alien reference. I'm on my way to the llantero to get some supplies.
Some of the group are camping out overnight, but they moved over to the sidewalk so they don't get in trouble with the cops since the park closes at 10:30pm. I'm still not sure what to make of this Occupy protest, but I support any movement that challenges the status quo and the Capitalist nightmare of keeping things as they are.
I plan on checking it out again soon, see what happens.