Ah, so I missed commemorating Los Angeles' birthday this past Saturday, September 4th. Ooops! Well, happy belated birthday great City of Los Angeles! I am your daughter by four generations, my body is filled with traces of your asphalt, the smog of your skies and the dust of your palm fronds. I am truly of this city.
Anyways, I'm here to remind you of another celebration, and this one I only remembered because a co-worker asked me "Chimatli, vas a ir a el desfile en East LA este domingo?" "Huh, cual desfile?" I told you in my last Botanitas post that I've been hopelessly removed from the social scene. "El desfile de 16 de Septiembre" she shakes her head and smiles slightly, the same disappointing gesture she makes when my tongue turns Spanish all mushy. Well, in case you don't know either, this year Mexico turns 200 years old. There are grand celebrations being planned all over the Mexico but you don't need to travel very far to take part in the commemorations because the Eastside is having it's very own Mexican Independence Day Parade!
Don't miss the Bicentennial Mexican Independence Day Parade and Festival showcasing celebrity grand marshal operatic tenor Plácido Domingo on Sunday, September 12 in East LA. Watch top Latin stars' performances, play games, ride attractions and enjoy delicious food. The parade begins 11am at Cesar E. Chavez Avenue and Indiana Street and travels to Mednik Avenue, ending adjacent to at Belvedere Park with a festival.
-from the Metro LA site
Placido Domingo is the grand marshall which is pretty impressive for East LA. Though nothing can compare to the spectacle I witnessed when Juan Gabriel was in the parade. Hordes of fans mobbing his float, filling the sidewalks and streets so that even us spectators were crushed in the crowds. That was pure insanity and madness the likes of which I will probably never see again.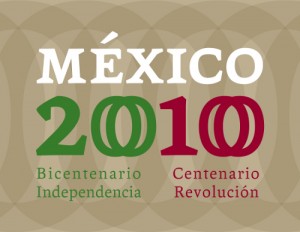 Read more about Mexico's bicentennial celebrations here.