Every time I return to México, Mexico City has to get involved. I just want to walk about in a small city like Querétaro or Silao, revisit old pals, discover new streets and do the everyday. I'm simple like that. Mexico City is not simple. It is titanic and perilous and invigorating. One time, a cabbie told me, "Podrías vivir aqui dos años y aun no ver todo, aunque esa fuera tu misión." After some days in Querétaro and Cuernavaca, I decided to add some days to my trip and check out el DF. Why? Because I could. Anyways, this is about the last time I visited one famous part of that crazy city. Let's hit the road. First, let's say good-bye to Cuernavaca.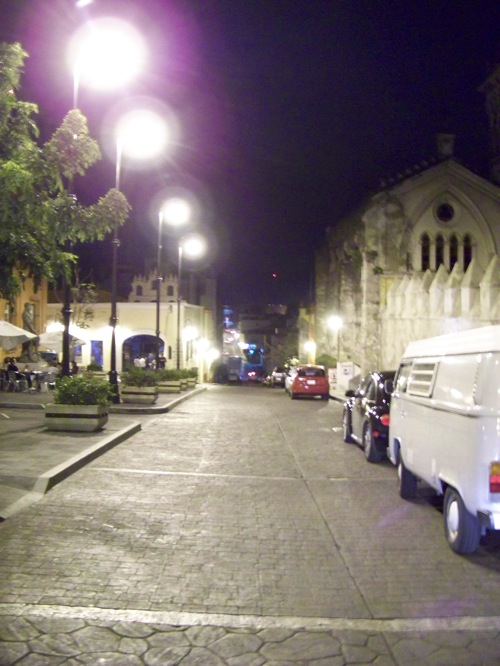 I left the Querétaro bus station and hit the road for Mexico City. The plan was simple: Get to El Barrio De Tepito and do some shopping. Now, you all know bout this barrio, correct? Famous wrestlers.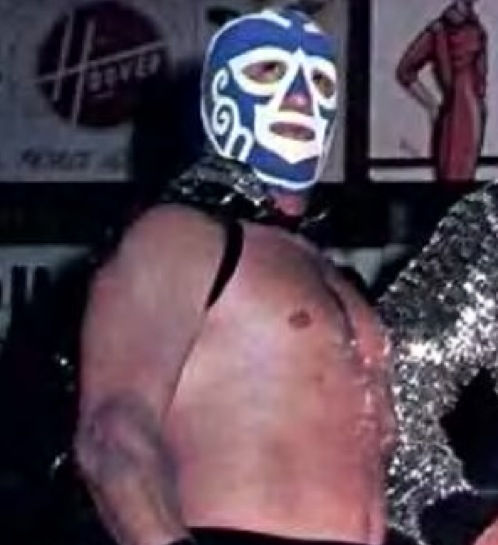 Famous boxers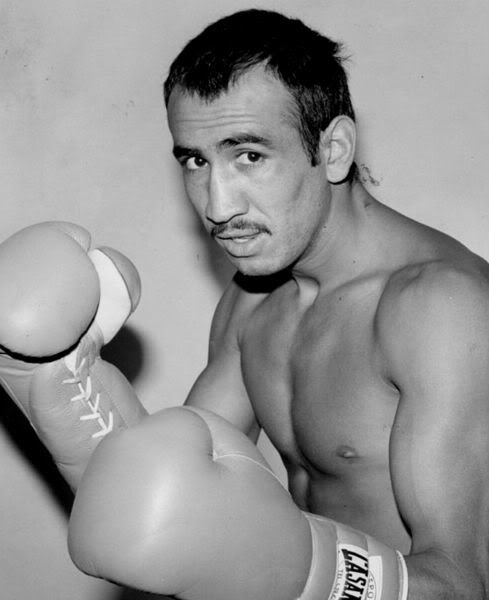 Kid Azteca, Ruben "El Púas" Olivares, Marco Antonio Barrera and the above-shown Carlos "Caña" Zárate. Even Cantinflas is from here, I believe. Of course, that righter of wrongs, Super Barrio, is one of my personal heroes and also from this hood.


I don't have many heroes. Let me see… Patch Adams


My gramma (RIP), my little cousins Mia, Miranda and Samantha and, of course, my lil friend Valentina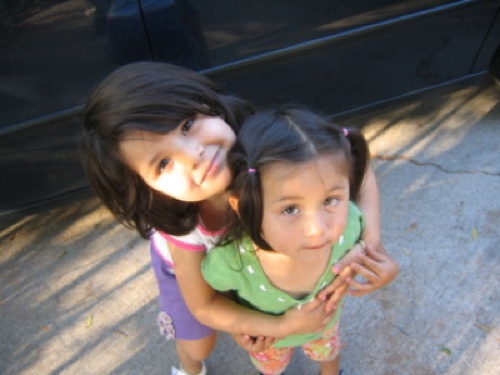 And a few scattered others. So this barrio is composed of infamously tough neighborhoods, to put it mildly. When I say, "Alright, I'm taking off to Mexico City." Friends, on more than one occasion, have advised, "Pero, por favor no vayas a Neza o al Tepito." For info on Neza, ask our good friend, El Chavo, he knows them hoods, he'll drop it on you. Nonetheless I have been to El Barrio De Tepito on a couple of occasions. Hey, it's fun. A market made up of 25 streets! What is not to like?


What is sold here? What you need? The famous rumor was that someone was once selling a tank here. But, I will admit one time this guy offered to sell me a gun. I think it was an offer. I just walked away from him, without batting an eye or losing eye contact. It has changed in the last few years but you still gotta watch yourself, kinda like in los angeles. Much of what is sold is "pirated" or "counterfeit" and I am offended by those terms. First, let me clarify: am I condoning the proliferation of "pirated" or "counterfeit" merchandise? You bet your brown ass I am! Oh, those pirates.


Let me backtrack again. I get off at that massive bus station and hit the metro. I always think of the D.C. one, you know the one that has a stop at Foggy Bottom. Need I say more? Despite the DF metro being very organized, I always get confused. Pisses me off. My excuse for gettin confused was I hadn't eaten anything. I left Qro at 830 am and got to the mighty city at 12 fuckin 15! I arrived only with ipod, cell phone and a borrowed camera. Agata and his classical music kept me relaxed.
[audio:https://laeastside.com/wp-content/uploads/2010/07/09-Bungy-copy.mp3|titles=Bungy copy]
On the metro, I took Dirección Pantitlán or was it Politéchnico? Even the memories are confused. The Metro is another world. Besides gum, razors and other assorted items, I was pitched a Cuco Sánchez cd with 205 songs. Sales(wo)men with their bespeakered open backpacks make their rounds (car to car) and hawk whatevers. Seated nearby are several locals reading books, actual books. People still do that? Dude comes in with his backpack blaring Marley's "I Shot The Sheriff," then one comes in blasting Vivaldi. Think it was "Primavera" he was playing.


Party gets ruined when a woman comes in with "Rock En Español." It's rock music but in espanish, get it? It's like, so different. She bails and then a woman busting some Julio Jaramillo walks in, you get the idear. I turn down my ipod in deference and continue watching. The guy who walks in and then lays out a t-shirt so he can roll around in shattered glass until you fork over some change to make him stop did not make an appearance. How disappointing.


I get off at the Lagunilla stop.


I walk around a bit, trying to remember where the big mercado was and I ask a woman cutting up meat on a corner. Make it look like I'm asking bout the carcass, but I ask her bout the big mercado. She says, "Esta hacia el alto del metro Tepito." Duh. Been awhile.


First, gotta take care of some business.


Among the millions of stands, I find it. I give the dude three pesos and he says, "Nomas puedes hacer del uno, no hay agua." No shit. There were plants in there, but talk about a latrine. Like I was pissing in foil or some kind of pie tray from El Super. Gee whiz. Got out of there with the quickness, never like to be in a bathroom alone in a place like El Tepito (or City Terrace Park). Wait, that doesn't sound right. I should want to be alone… never mind.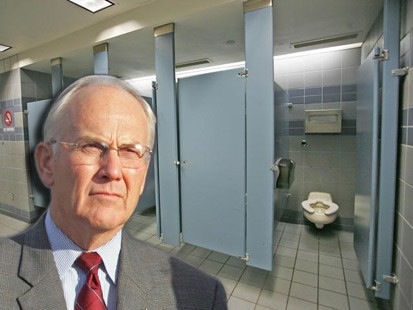 I stroll pass so many puestos filled with movies, cd's, dvd players, mp3 players, trendy shirts, etc. And these are the sidewalks! I'm on my way to the mercado and every curb is selling shit, I can barely walk w/out bumping into someone. I ignore every sales pitch. I am called "jefe" "señor" "maestro" "joven" and "guero."


I'm looking for international flicks and a shit load of music, mp3 style.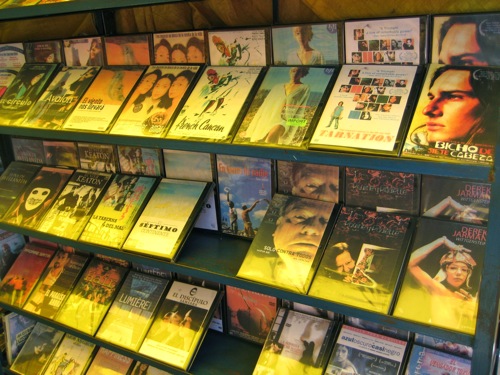 But, I am blasted with assorted garbage at every fuckin corner: thalia, fanny lu, paulina rubio, etc. If I had heard Fanny Lu's "hit" "song" one more time, El Tepito would have been razed. My screams from the gutter would have ruined the ruins in nearby Tenochtitlan. Check out this regurgitated horse diarrhea:
I now have an earache in my eye! And you thought Santana's "Maria Maria," Alicia Keys' "No One" and Shakira's "Hips Don't Lie" were on some IQ regressing, chromosome-shattering bullshit. This 40 year old teen sensation gives me genocidal tendencies. What an insult to banality. I'm sure you wrote the "lyrics" in crayon. My third grade friends from Harrison Elementary would laugh at this shit.
So I get to the market, the infamous Mercado Granaditas. Ain't too many heads here. Where is everybody? I start thinking bout La Crisis and then I remember Mexico has always been fucked. One thing it is not lacking, and that is crises. It's about 1:30 and the aisles are pretty thin. I'm surprised. I walk unhindered. I feel free! Free to shop?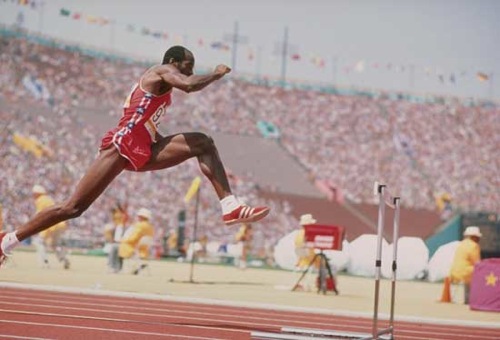 In this labyrinth, I begin to see a pattern. Every tenth puesto, and there are hundreds!!, is a fucking "sex shoppe." Sex Shop Diana, Sex Shop XXX, Sex Shop Felipe. I'm not one for sex shops or porn, but the word "Felipe" is not the way to get me thinking about the nitty gritty, the hanky panky or the boney maroney. Tsk tsk on such things.


Tsk Tsk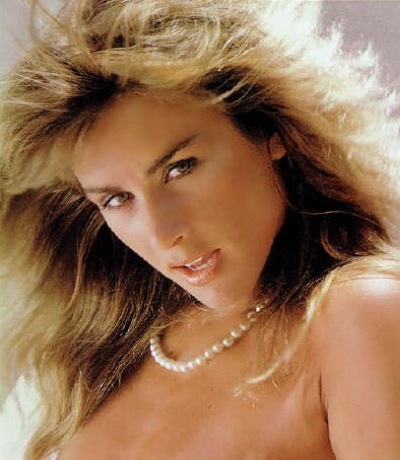 Ahem… where was I? Oh yeah. I continued my walking. Holy goddamn. I haven't seen so many dildos since the last time I walked the Westwood "Village".


And then: an epiphany. This infamous Black Market is the physical manifestation of the internet(s). It's like 50% porn, 20% music/film, 10% sports bullshit, 10% food and drink and 5% educational. (one family sold Discovery Channel dvd's. Kung Fu to Travel Guides to the Roman Empire to Russian History) I began to imagine the black markets of China and Turkey. The mind boggles.
It starts to liven up and I get to some purchases. How could I not? Tis the season. I like how boleros will always get some play. I bought a few cd's dealing with the broken hearted.
Consumer whore? It's 3 pm and damn, all these heads are here. I'm on Florida and Caricida and I find this young dude selling trance cds. He plays me some and at a buck a pop, I buy ten. Nice kid who knew his shit, but he liked the softer shit and i like my shit hard. As I'm chatting with this cool kid, down comes a homey pulling a cart with La Santa Muerte. C'mon, who doesn't want to see that? I get real shady and try to do it on the sneaks. But, the guy was either drunk or high and his awkward movidas caused him to see me taking a shot. He gets pissed and comes up to me.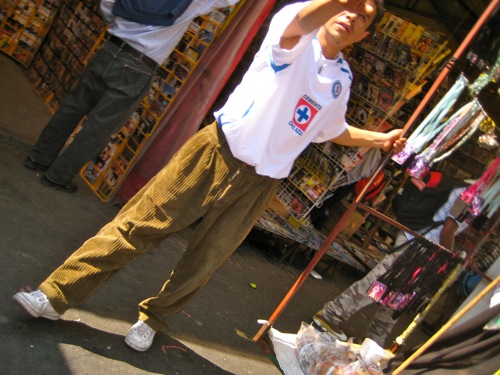 I stand there and he comes real close and says, "No deberías tomar fotografias de ella. Ella es sagrada." He dogs me up and down. The guy seems out of it, so I quickly surmise it might be tricky trying to time his move. Guys my size don't bother me too much. But holy halitosis, he had breath straight outta the Vernon slaughterhouses. At that instant, I prayed to La Muerte, but I survived his breath. His bad balance made me think I could get a chance to knee em in the face or the nuts. Oh well. He walks away and as he's walking away, I take another snapshot.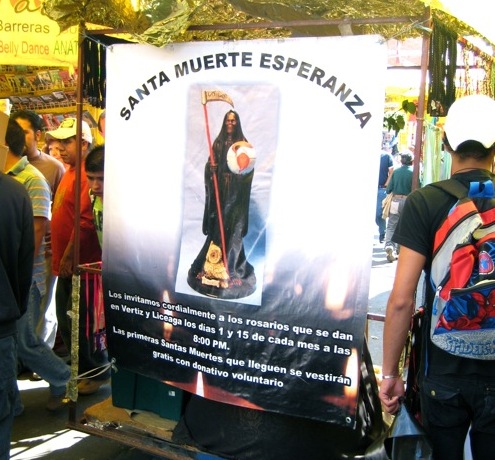 Remember that song, "do something tough guy, who the fuck wanna die?" So for a split second, I smile and wonder: what would happen if after I break his urethra with a spinning back kick, I then jump on a puesto and pull a Superfly on top of Her (La Santa Muerte) or simply deliver a perfect Tito Santana flying elbow?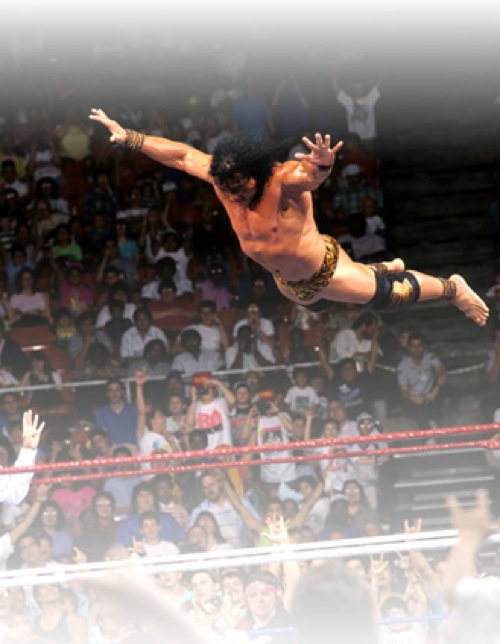 Oh, we can all dream. I kept seeing him all over the mercado and we'd mad dog each other.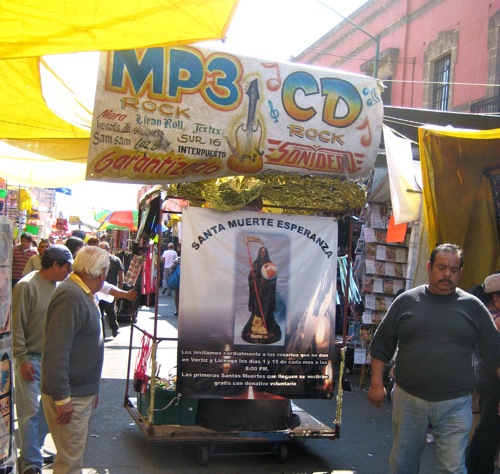 Whatever. I go on to by a whole bunch of shit for friends and myself.
I split out of there about 5 and went to Coyoacán for a slower pace and some vegan tacos. More on that another time. I got to the bus station and made my way back to Querétaro. As for my take, here is a peak. Yes imagine me carrying that black bag from the black market. It was fun: