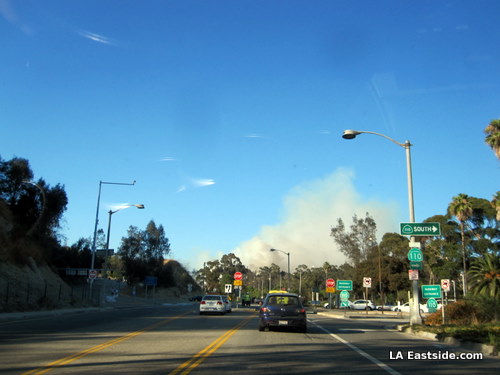 Hmm, what's that smoke?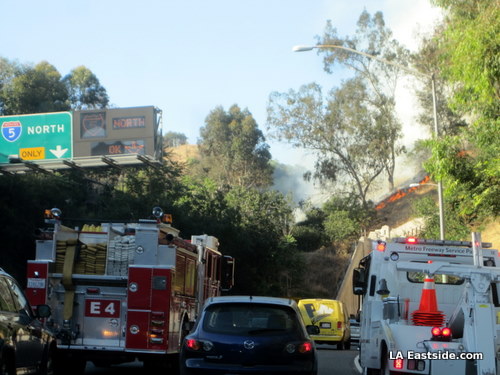 Oh look, Elysian Park is on fire. Fire trucks and freeway service is on the way!
Fire action!
Fire as seen from the other side, with the benefit of the sun, the smelly smoke, the smelly freeway, and a fence. Exciting!
Fire as seen from the parking lots of the Lincoln Heights Smart & Final. Intriguing!
The LA Eastside action crew: bringing you the breaking news that don't matter!
Film at 11?
No.