So uhh the circus is in Boyle Heights. I'm kinda conflicted by its presence here though. I mean it's awesome that there's something for families to check out on the weekend or during the week. To have the opportunity to see acrobatics, crazy stunts of some kind, clowns making fools of themselves and animals. Since the last two weeks it's been here I've seen families leave with huge smiles on their faces and kids painted like kitty cats, eating their cotton candy, mesmerized by the show they saw. That part I love, but the part about the animals being kept in small confined cages all day until they perform, that's the part I hate.
Victoria and I were gonna go check it out to see what it's all about, but the tickets are $20 a pop. I can do a lot of things with $20 and watching clowns, acrobats and animals go in circles isn't one of them. So instead I'll give y'all a tour of the outside of the circus. They perform once a day Monday through Friday and twice on weekends.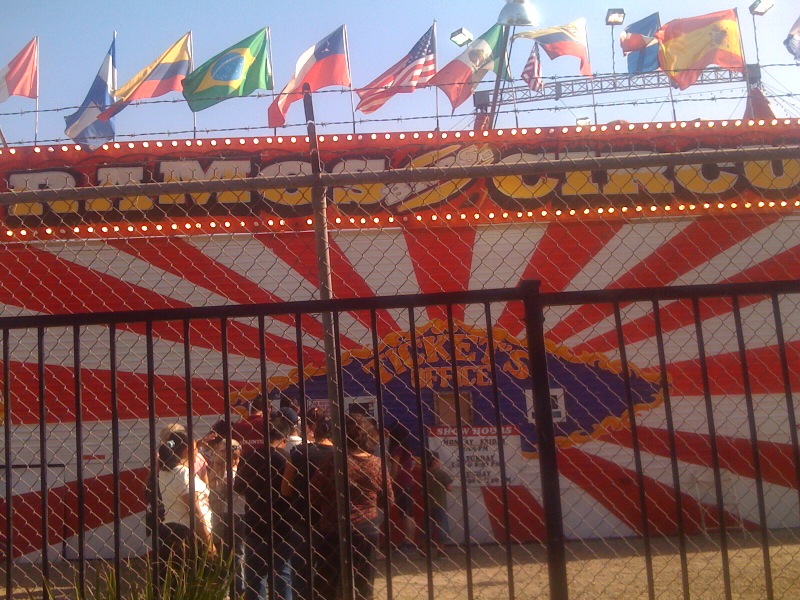 The circus is set up in the empty lot on Cesar Chavez and Fickett, where there use to be a swapmeet before it got torn down a few years ago. You can't really see inside, but you can hear the ring master every now and then. Between the huge tent, their trailers and animal enclosures, there's no space for rides or food carts.
Thankfully they don't have any big animals like elephants, just cute mini horses, a Clydesdale, and lamas.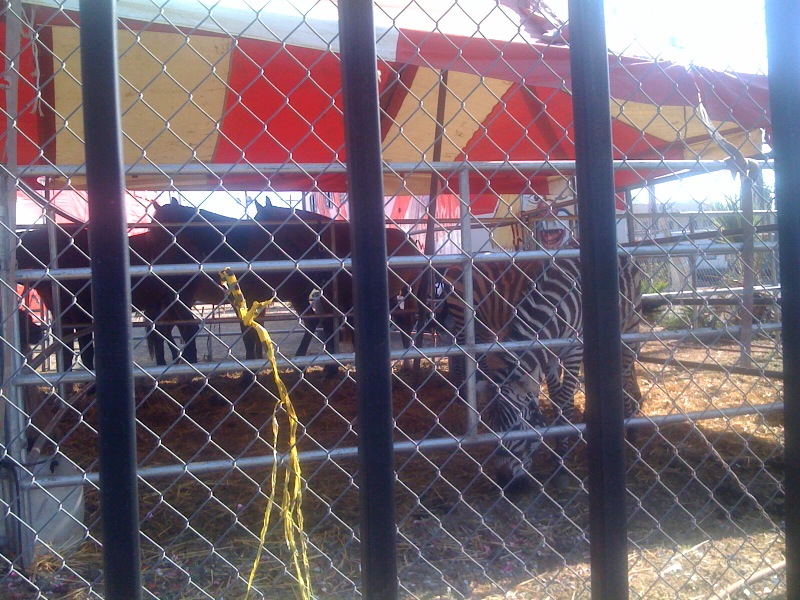 They also have zebras and some horses.
They also had a sad camel. I mean, if I was kept in  cage all day long, force to perform tricks and let people ride on top me I would feel sad too. But that only happens to me metaphorically. Poor camel. I wanted to give him/her a hug despite the smell of crap all over the place. This is really why I won't go support the circus. It's fucking depressing to see these animals be enslaved like they are and gawked at all day long. Still, how often do kids from the barrio get to see these kind of shows come through the hood ? That must count for something.