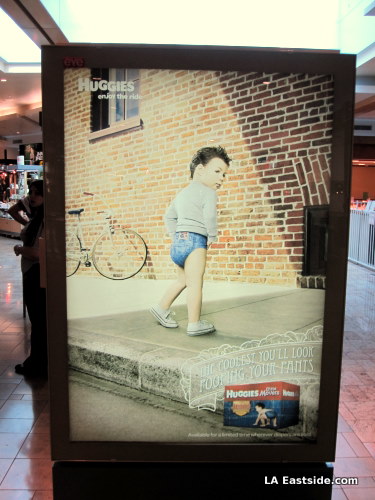 What do you get the modern hipster baby that still poops his pants? Why, fancy designer diapers to distract you from the wafting aromas! By the time you've snapped out of the temporary yet recurring horror that humanity is being flushed into oblivion by the same gaggle of fools that control most of the production of our necessities, the squishy bottomed baby has been removed from your work counter, with maybe a few unseen specimens left behind. But the baby looked cool.
Yup, the tagline really is "the coolest you'll look pooping your pants" and the jean label reads "little bowel movers" or something like that. Oh haha, let's all laugh at the cuteness that is yet another reason why our society doesn't work. Giggle, Giggle!
If you're a parent, you better not buy these. Don't make me have to mock your baby.
A few yards from this fine example of Modern American Living…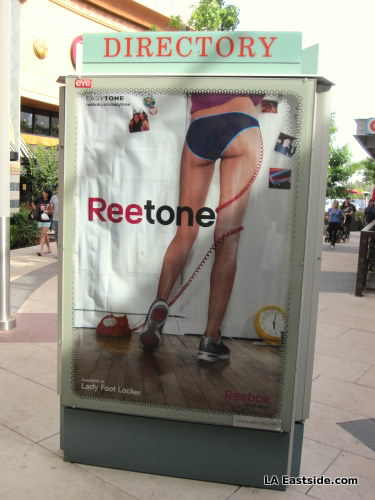 Grown up poopy pants! Where's a brick when you need one?