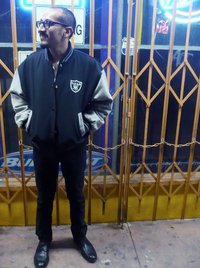 From one of LA Eastside's favorite bookstores, IMIX:

IMIX Books Presents: Talking Mexico And Blogging With Daniel Hernandez
Wednesday, April 14, 2010 at 7pm
5052 Eagle Rock Blvd (@ Colorado) Los Angeles
Let's welcome award-winning Mexico City-based journalist, Daniel Hernandez back to his old stomping grounds in Los Angeles for "Talking Mexico and Blogging with Daniel Hernandez: On the narco war, the political scene, and 'who gets to tell the story'."

Currently based in Mexico City, Daniel is working on a non-fiction book, upcoming from Scribner. He writes and produces content for newspapers, magazines, the Web, radio, and television, as well as cultural and political journalism and commentary, in English and Spanish.

He is the contributing blogger for La Plaza, the Latin America news blog at the L.A. Times.

His blog, Intersections, started as an experiment in December 2006. Intersections has over the years been linked up by sites and blogs such as Boing Boing, The Daily Dish by Andrew Sullivan, Gawker, Rolling Stone, Wired, The Guardian, LA Observed, and many others.

In his words:
"I'm interested in the fusion and mixing of all cultures, nations, and borders. As a storyteller my building blocks were shaped while growing up bilingual and bicultural on the U.S.-Mexico border, in multiethnic barrios. I'm excited by all forms of cultural production, by the intersections that exist between art, society, the sublime, and the streets."

COME JOIN US FOR THIS NIGHT OF ENGAGEMENT, EDUCATION, COMMUNITY + FUN!

More on IMIX Books:
IMIX is an independently-owned bookstore carrying contemporary works of fiction and non-fiction from all over the Americas: bi-lingual children's books, fiction/non-fiction, special learning tools; one-of-a-kind 'chucherias' like t-shirts, fine jewelery, music, original works of art, prints, and more from some of LA's most talented artists/artisans. We house a gallery space where several dozen exhibits, performances and screenings have been hosted for the community FREE of charge usually spotlighting local artists, independent filmmakers & musicians. Everyone from the Rza, to Jeff Chang, to Saul Williams has graced our space for a performance or book signing.
Read Daniel's scathing piece on the ill-conceived "journalistic" project The Entryway here.