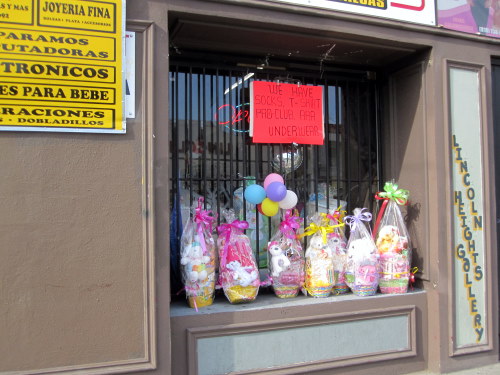 It's almost payday. Some dead vato will be remembered this weekend and the people need their supplies to help in the celebration. Why not make a bit of extra cash in the process? Every year there are different spots that bring you these glories of glory, with varying levels of craftsmanship, like these simple teddy bears ones. I got to see the soft opening of a few spots in Majestic Lincoln Heights. Click ahead if you want to see just a few more.
Well, no baskets here but they've set up a lil' display to await the bunny.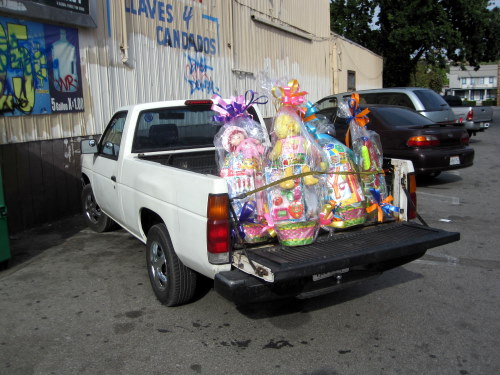 A mobile setup near a popular eatery.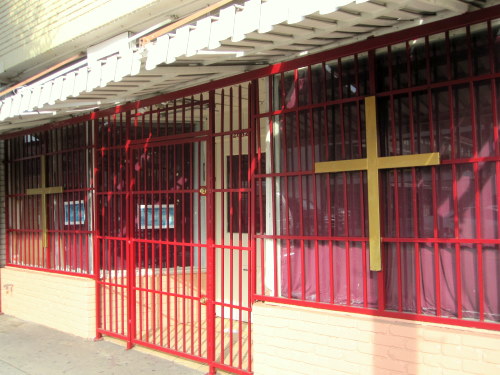 This store front church went all out and invested in red paint and new iron crosses.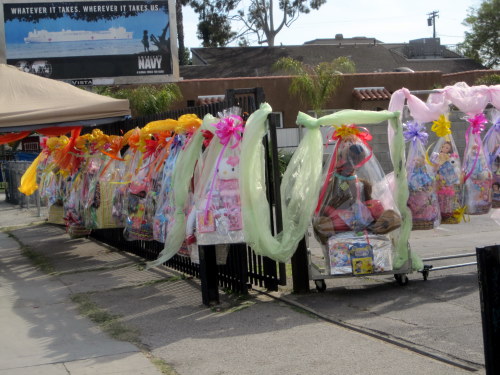 This spot by Launderland always has some crazy big baskets, with an almost life size Scooby Doo helping out in the Christian rites. How eggciting.
A previous post on the same topic. Cuz I like to repeat myself.