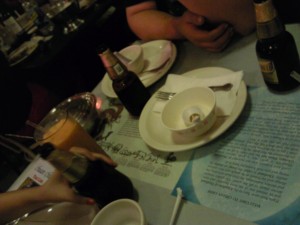 Some friends come to visit us these weekend, they came from Chi Town, so being the good friend that I am, I took them out for dinner. When I was in Chicago visiting them, they took me to a Thai Cuisine place, claiming that it was the best Thai place on earth. I have to admit that it was pretty damn good, but nothing compares to Chuan Chim.
You can bring your own beer/wine with you, so we brought some Negra Modelo with us. The Thai tea is awesome, I've had it in many places, but their version is by far the best.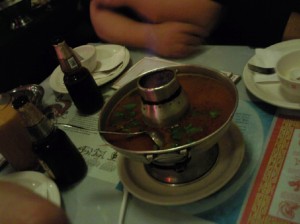 This right here is the spicy shrimp soup, we order a side of rice with it. I like to put the white rice in it. For some reason this soup reminds me in taste to the chicken soup my grandma makes. That soup has a homemade taste that makes you fall in love with it.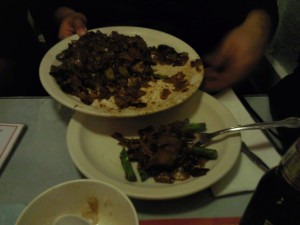 My favorite of all, pork chow fun noodles, I can go on and on talking bout these noodles and the explosion of flavors in your mouth, so I wont hype it too much, go try them and let me know what you think
Sorry for the bad, low-res phone pics, but you have to report one way or the other, right?
Chuan Chim
5644 Hollywood Blvd
Los Angeles, CA 90028
(323) 462-6221