Can you believe it's time for the East Los Angeles Classic all over again ? I can't because this year has just flown by. Serio. The other day I thought it was February. This year the classic is going to be turning 75 years old so both schools are going to be pulling out the stops.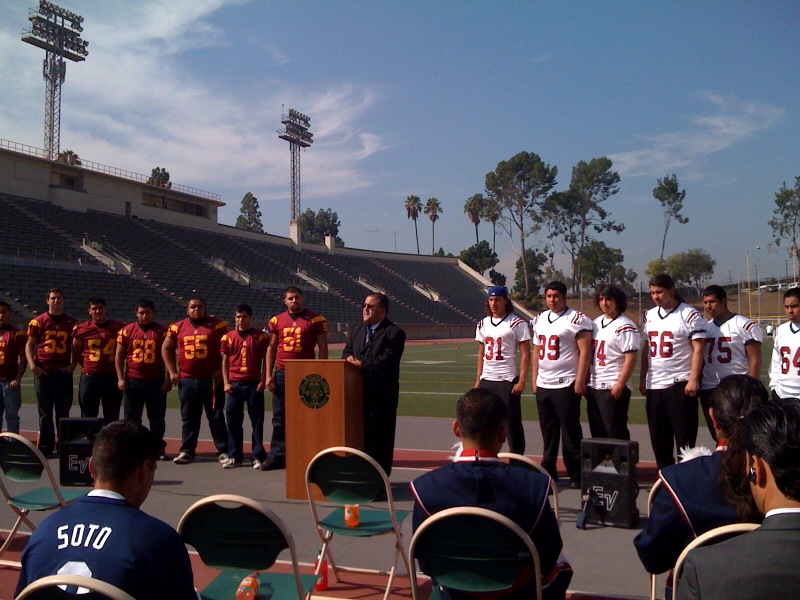 They held the press conference for the classic earlier this afternoon at Wingart Stadium at ELAC. I have classes Monday through Thursday so it was no big deal for me to drop in. Shout out to Erik Sarnie for giving me the heads up on twitter about the press conference. Louie Moreno was on hand giving info about Friday's much anticipated game and introducing speakers back and forth, which included both school principles, players and some sponsors.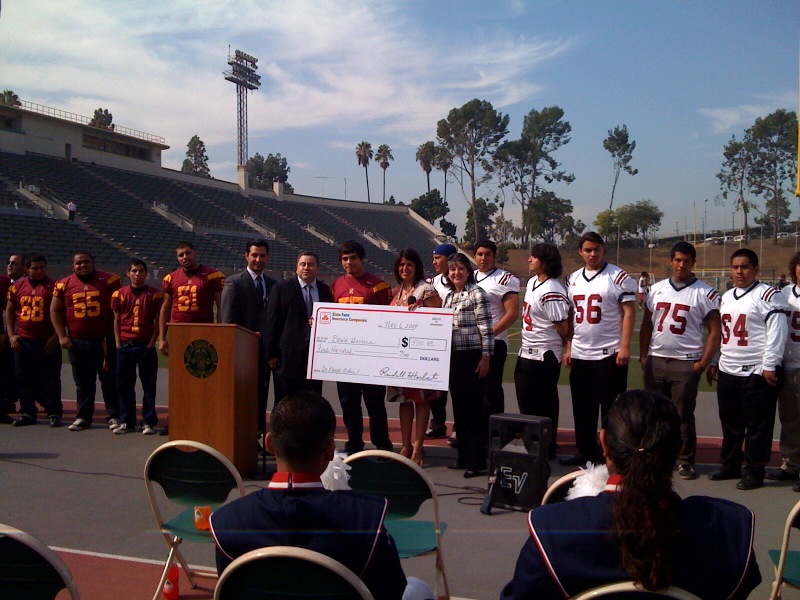 State farm is one of them and they presented two $500 scholarships to one player from each team. Bobby Vargas from Garfield and Angel Barrera from Roosevelt. Good stuff. A.J.'s BBQ was also an hand catering the press conference and both the teams. More good stuff.
Speaking of money, there were also some rumors that the classic wasn't going to happen this year because of the lack of money, but seriously, the schools CAN"T afford to NOT have the game because it always brings in huge crowds. This is one instance where I'm happy to put up with corporate sponsors who help pay some of the fees to keep this tradition going. And it's cool that they give out scholarships too.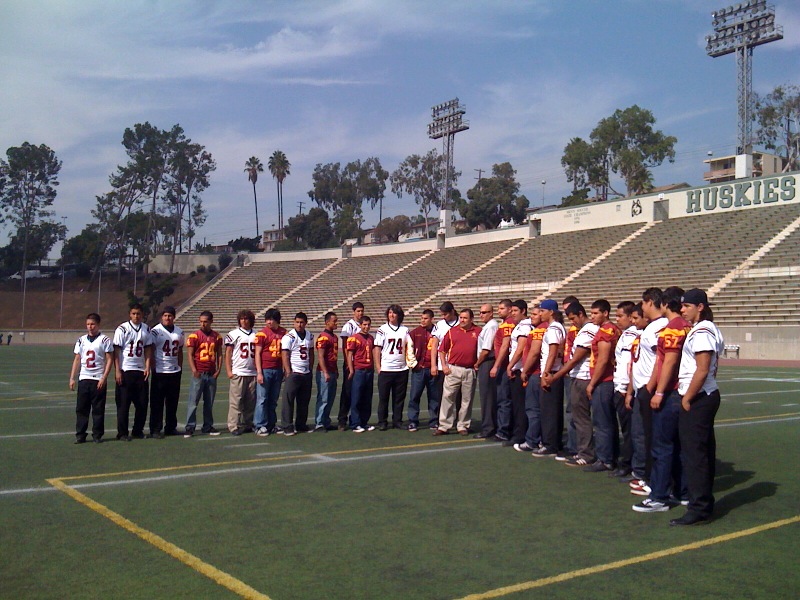 So, for those of you who will be going to the game to see Garfield lose again, tickets are going to be $12 the day of. Freshmen/Sophomore game is at 4:30 p.m. and the Varsity is at 7:30 p.m. Kids two and under are free. The game is also going to be streaming live on the net through IBN sports if you're too lazy to go to the game.