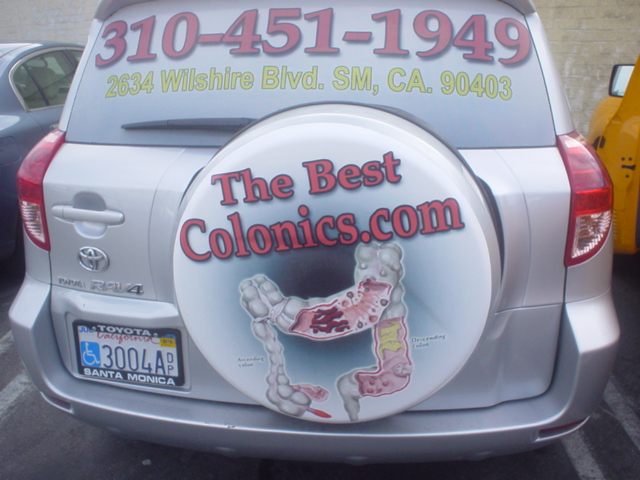 I recently observed this vehicle ad in Santa Monica and I became flushed….
Ok, is it just me? or does it seem like people on the Westside have a way deeper preoccupation with their scatological functions?
Living in the Eastside, I never once came across any signs that this colonics cottage industry (I vaguely remember hearing the word "LAVATIVA" once in Spanish) existed to the degree that  I see it here in the West of L.A. It's like an accepted part of everyday life it seems….people here budget their colonics along with their cable and cell phone bills.
Has this stuff ever been medically proven to work the wonders it promises? Does anybody from the Barrio get into this? I need to know the answers….
by the way,….eeewww.