I find it funny whenever I see a converted Wienerschnitzel location because no matter what they do to it it will always look like a Wienerschnitzel.
This old Wienerschnitzel location in Long Beach has been a couple different businesses.  I guess the last one was  a Mexican resturant which did not last long  either I wonder why?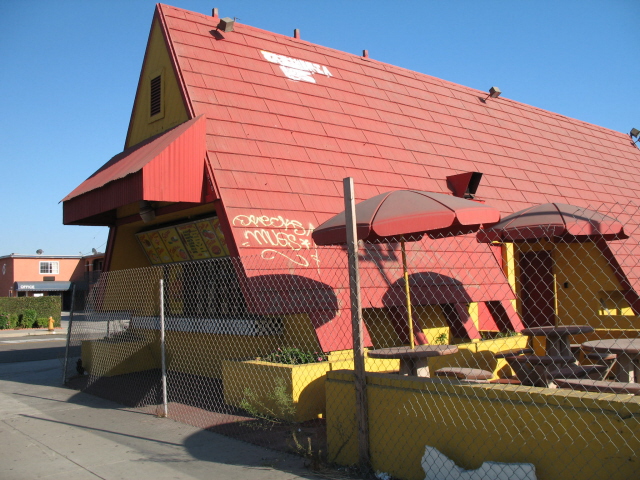 More after the jizump…
So yes I find it pretty annoying, and funny when known cheesy kind of  architecture of old restaurants  tries to be something else . Stop faking it people!
I can't say I am the biggest fan of  Wienerschnitzel, but I can't imagine ordering my comida Mexicana at this place how mean of me huh!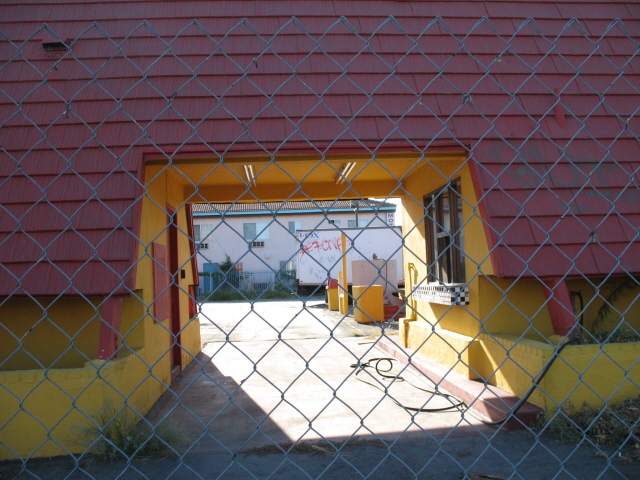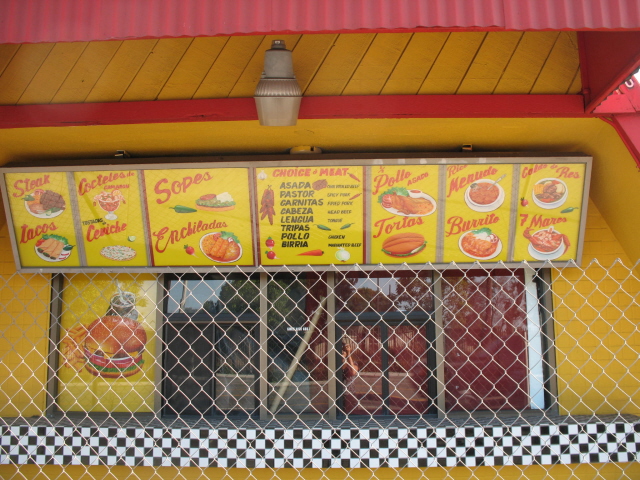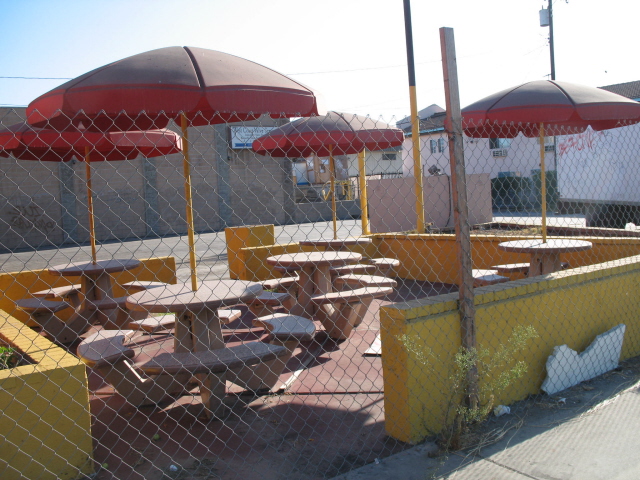 Fun Fact: The first ever Wienerschnitzel was located on Pacific Coast Highway in Wilmington my favorite grime spot, and still in operation till this day.
Speaking of Wilmington please join us at the Slanguage residency party part two at MOCA " Dislexicon A Word Performance"
Thursday October 1st 2009
7 p.m -10 p.m

MOCA Grand Avenue
250 South Grand Avenue
Los Angeles, CA 90012
FREE, Cash Bar
This is the second of a three part event which features a spoken word and song  performance by fellow Slangauge members as well as a mini homemade documentary I took part in about Wilmington. It  is kind of  like my blog Swap Meet Chronicles come to life so support the cause because it's free!
There will also be Djs and an Aztec headdress making workshop!
See ya there!
Peace
Doña Junta