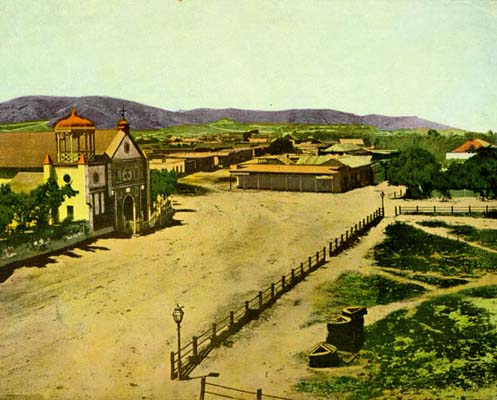 Hand-tinted photograph of the Plaza and the Plaza Church, as seen in 1869 photo courtesy of Los Angeles Public Library. The Eastside can be seen in the distance.
The City of Los Angeles was founded September 4, 1781 which makes our little pueblo 227 years old today.
The indigenous residents of this area, of Hokan and Uto-Aztecan ancestry have a history stretching back between 6,000-10,000 years ago.