She's Here.
Back in late June, I learned through the LACMA blog that they had acquired a gorgeous painting of La Virgen De Guadalupe from 1691.  It was installed a few weeks ago so I went over to check it out.  I had the luxury of visiting the Basilica de Nuestra Senora de Guadalupe earlier this year so I was excited to see this one.  I didn't feel like forking over 12 bucks for regular admission so I waited til the clock struck 5pm.  I gave my donation, got my ticket, and took the outside elevator right across from the Welcome Center/ Hammer Building up to the Art of the Americans Building.  I opened the door and there she was at the far end, immediately tugging at my heart and drawing me inward.
I walked in a straight through some rooms, completely oblivious to Diego Rivera's gems and Matta's 320 square foot beast of a painting.  I stood there in complete awe; words can't describe her beauty in person.  I felt bad that I couldn't leave her flowers as I walked away.  The painting is in surprisingly excellent condition and I highly suggest everyone visit.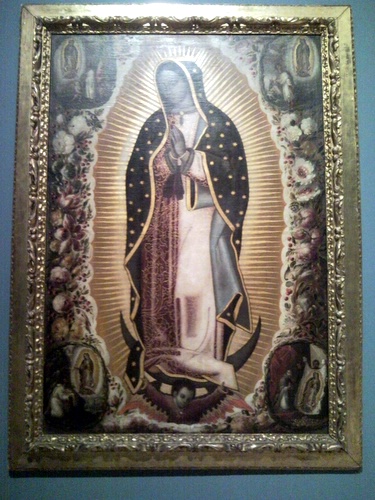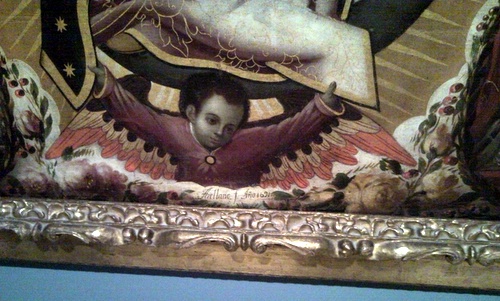 Afterwards, I strolled over to the Korean Artists Exhibit (until Sept 20th).  I'm not well-versed in contemporary art so I didn't understand the majority of them but it was overall a worthwhile visit.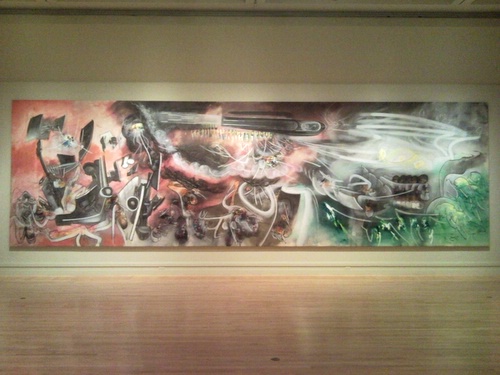 Sorry the pictures are grainy. Â I had to be slick while taking them with my phone since their pesky security is pretty vigilant.
411:
5905 Wilshire Blvd, 90036*
323/ 857-6000
Open every day except Weds.
$12 adult/ $8 student
Free every 2nd Tues of the month
After 5pm, pay what you want
M,T, Th, F- 12p-8p
Sat, Sun- 11a-8p
Take the 720 to Fairfax.
*not on the East Side but I'll survive.
-Angie Saldivar