I went to my monthly drum circle that hasn't met in several months due to rain and stuff.
My homie La Bruja Mafufa gave me a drum last year. I have gone to a few circles this is one of the better ones.
Today a few very good drummers kept the beats solid.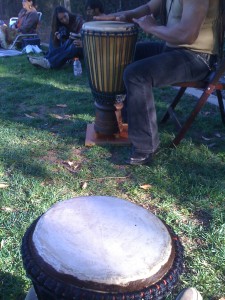 For more info go here