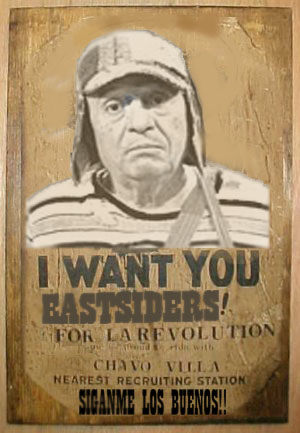 VIVA LA REVOLUCION!
¡Atencíon Pueblo Eastside! Ahi Viene-la-plaga ¡The MTA Gold Line Train is Coming!!!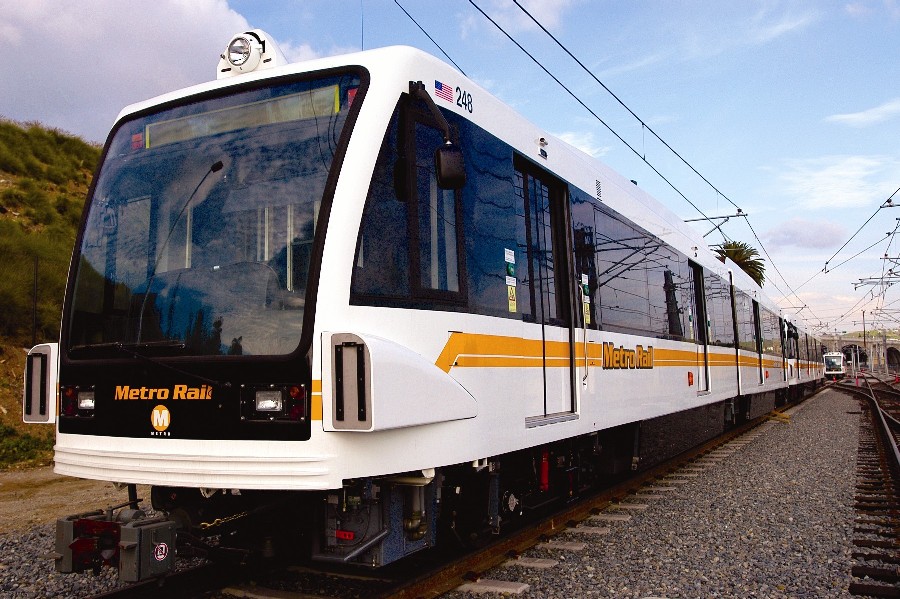 By order of Mi General "Chavo Villa" ("El Centauro del NorEste"), we must begin mounting our DEFENSES against the coming INVASION of  GENTRIFIERS, GENTRIMANDERERS, YUPPIES, WHITEWASHERS, DEVELOPERS, HIPSTERS and other CABRONES!!!!
There may be GOOD and BAD hombres & mujéres among the incoming hordes, But we can't always tell the Pinchi Difference! So Beware!!! Aguas, Gente!!!! Let's keep the the greater good for our Eastside always in focus and in the forefront!
VIVA EL PUEBLO EASTSIDE!!!!!
We true Eastsiders already have advance troops infiltrating the Gold Line Train Cars! Here is a smuggled photograph of our Elite Female Battalion: "LAS ADELITAS"  in position aboard one of the incoming Trains….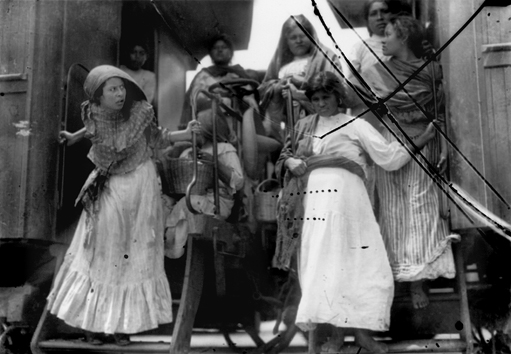 Shown above are Las Adelitas Del Eastside: CHIMÁTLI, BROWNE, DOÑA JUNTA, CINDYLU, RITZY, VICTORIA, among other fighting "Rieleras"
"BE READY FOR EL TREN, OR SE LOS VA A LLEVAR EL TREN!!!"
VIVA LA REVOLUCION!!!!!! VIVA EL EASTSIDE CABRONES!!!!!!