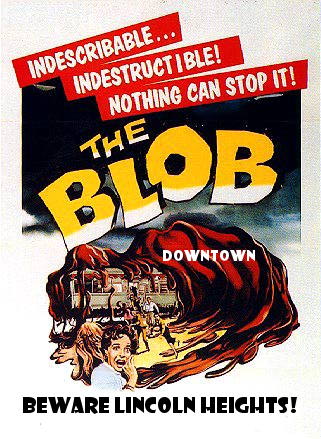 Oh no, Downtown is on a hungry rampage and moving east! It first started with The Brewery and then The San Antonio Winery and now has consumed every hipsters' favorite place to shop, The Saint Vincent de Paul Thrift Store in Lincoln Heights!
An article in today's Los Angeles Times features the downtown loft of a "recycled living" bohemian realtor and his fashion designer girlfriend. This couple is really cool cause they are into old stuff that was previously used! Wow! Read what I mean:
In the spirit of adaptive reuse, nearly all the furnishings inside the loft hail from flea markets or thrift shops or are alley finds.
Uh, huh. And where might one of these chic thrift stores be?
Heller stops by downtown's St. Vincent de Paul thrift shop at least twice a week.
Downtown? How did that happen? According to the Saint Vincent de Paul website, the store is located:
Just north of downtown Los Angeles … in Lincoln Heights, is one of the largest, well-stocked thrift stores in all of Southern California The St. Vincent de Paul Thrift Store which according to Los Angeles Magazine is the "Best Thrift Store in Los Angeles."
So it's happened again…Downtown, in it's appetite to swallow anything that might be "cool" has now gobbled up an even bigger chunk of Lincoln Heights. What will follow?