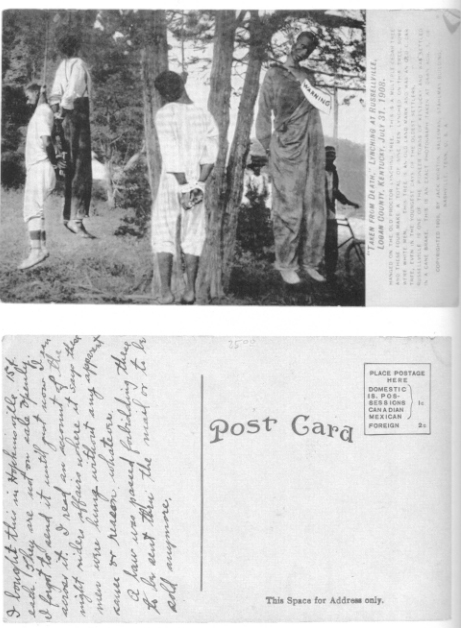 Feelings on Prop 8.
I'm upset that it did pass. Gay rights is a civil rights issue. I am not surprised that it passed, but that doesn't stop me from being pissed about it.
I'm also angry about how the LA Times focus in regards to this seems to be just on black people. Just in this wide swath. Why aren't we divided into different demographics like educated or Christian or blue collar? Why are we not individuals like how white people are viewed as individuals in the LA Times?
Kevin Roderick LA Observed (a long time comrade of people at the LA Times) makes a point to say 70% of the black population voted for Yes on 8 (over and over and over again), but fails to point out that we are six percent of California.
But on the other hand he doesn't link one blog by an African-American writer (I'm pretty sure that was on purpose), though he does link blogs that talk about African-Americans celebrating, in African-American sections of LA after the Obama win.
If the black issue was such a concern to him then why not at least do that.
(And if the rights of gay people were important to him, why doesn't he talk about it a little bit more. The time for talk about gay people and their rights was years ago, not two weeks before an election. I talk about equal rights for homosexuals, immigrants, racial minorities and woman all of the time, because I care about people, not because I want to denigrate another group, which sorry Kev, that sort what it looks like here. You don't seem to care too much about civil rights.)
Hey and I thought Obama was the best person for the job. What's up with the mainstream media not acknowledging Obama as biracial and then trying to imply that anyone who voted for him did it as a favor to black people?
You know what is "Obama won, black people voted for Prop 8." And variations on that
What the fuck is that supposed to be implying?
Here is a newsflash. Negroes aren't magical. To put that on us is prejudice. (Just like for minorities to paint gay people as being magical and therefore shouldn't be as racist or sexist is prejudice. The "good" stereotypes are as bad as the "bad' ones, because it assumes a minority biological thing can turn people into the borg.)  We are just like everyone else the good and the bad. No one educated the African-American community on the Prop 8 and so this is what happens when you assume that we have some special empathy that makes us understand things on different levels. We don't. We need information and to be talked to just like everyone else and not just when you want something.
This is one of the many reasons I don't like Democrats. You people (yes I mean that in a derogatory way) in general are a complete joke. If your vote for Obama was a favor to me, you can have it back. Put McCain up there. I'm going to be fine regardless of who is in office. If this place burns to the ground, I'll be ok I have a passport and I know how to shoot. If this place continues to be one of the most powerful countries in the world, I will still be ok. I have a $100,000 degree and good diction.
I'm not an idiot with five credit cards, a house that I can't afford, and a commute to the suburbs of hell. I don't want to have an overpriced wedding, I don't care about or believe in god or gods or whatever the hell nonsense you believe in,  I don't have kids I have to send to college, I am not living above my means. All of the stuff you "mainstream too afraid to rock the boat pseudo" liberals who refuse to talk to people outside of your exact demographic whether you be black, gay, white, Latino, Asian etc…I don't give a shit about any of the items that you want (though I'll fight for your right to completely ruin your life and go into debt) so you can take that favor and shove it up back to where it came from.
I will tell you I'm still pissed about 187 passing. I am still pissed that we still have the legalized guest worker slavery program in the US. Why doesn't the US have open boarders and dual citizenship for people from Mexico?
You mainstream liberals (especially within the media) will never fight for anything real. We need a new major civil rights bill that covers gay people, immigrant (illegal or legal), racial minorities, women and transgendered people. One bill with everyone on it, but you guys don't have the balls to do something like that, because each of those above groups think they are a little better than the other in some way.
I'm sick of homophobic racial minorities.

I'm sick of racist gay people.

I'm sick of sexist racial minorities and gay men.

Oh yeah and I'm sick of straight white people who do the same things.
I will tell you truly I don't give a rat's ass that Obama is of African descent. Sorry, I don't. I am a cynical person. I will tell you how I feel about him with his actions.
Apparently Kevin Roderick and his friends at the LA Times think that black people are evil, which is why they are obsessed by our "evil" ways. I guess they think since we have a "black" president that they are going to take black people down via reconstruction period style.
Maybe the LA Times and Kevin Roderick are getting ready to form the Knights of the Ink and Paper. The KIP, they'll go around lynching black people in blogs and newspapers in the dark of night, wearing their screen names as disguises.
Another thing I think is of interest is that the numbers everyone is using was taken from an exit poll was done by CNN (the news organization that brought the craptacular "Black in America" series to the airwaves), based on a sample of 2200 people and if they used a sample of 7% the grand total of black people used in this poll was 154. I know how mainstream papers and press cover the black community and I have a lot of questions in regards to this poll. I saw some members of the press in Compton on the day of the election. They ran in and ran out.
Am I saying that black people don't have a problem with homosexuality. Nope, I believe black people have a problem at the same level as white people when you account for age, religion and educational attainment. Notice on the poll they have virtually no facts (why are our ages non applicable) for the black people who voted and they have all kinds of little fact for the white people.
The LA Times Now has a whole post (I think they may have two or three now and the black people who work for the LA Times you are a joke. You need to say something for real. You need to say something for or against Prop 8. You need to say something about this coverage of black people. And you need to stop being chicken shit cowards. There is always work at the post office, if you are afraid for your economic well-being.)  about it complete with very nasty comments about black people and how certain people want to make laws to take away black people's rights.
I'm not upset with the commenters. That was a post that was written to incite people and it did just that.
In this whole fiasco I'm not upset with gay people. Even the ones that shouted "Nigger!" to African-Americans that passed by them in Westwood. I understand their anger. I'd be angry too. That is not to say that I'm not disappointed with that very small segment of assholes who happen to be gay who are letting themselves be manipulated by a society that has no affinity for them, BUT I'm well aware the basis of this is in the LA Times and mainstream paper focusing squarely on African-Americans and no one else.
The average person always strikes out at the easiest target. And in LA who is the easiest target, African-Americans, we're the smallest number and most obviously different than everyone else, but for the LA Times to do this, it points to something much more sinister.
It looks like the kind of racism that is the most dangerous kind. Institutional racism. Institutional homophobia is what passed Prop 8.
Is the LA Times a national paper or a tabloid? When I read it I feel like I am reading the NY Post, but a much less entertaining version of it.  
Want the facts about Prop 8. 
Some facts (from the LA Times, so what's up with the focus on black people, well I know what is up):
The vast majority of counties that were over 75% white voted for Prop 8.

The majority of counties that went for Bush in 2004 went for Prop 8.

And while white people may have been split, numbers wise their split for, far out numbers black people's 70% for, so what's the deal with the focus on black people?
Don't think I'm trying to now say white people are more homophobic than black people, I don't believe that either, BUT I'd like a free pass once in awhile. A black person kills a person, my fault. OJ Simpson, also my fault. You think you lost your job owing to affirmative action, all my fault. I mean come on.
I don't bring up Latinos in this, because in general leading up to this vote even though Latinos are higher in number the focus on Prop 8 has seemed to be "why black people are going to vote for it" and then a half-hearted Latinos are going to vote for it too. So as to not seem so narrowly and oddly focused on African-Americans in LA.  A sort of "we're not racist, we're talking about Latinos too." The "I'm not touching you" way to be racist.
I never heard the term "African-American" and about people's concern about African-Americans in LA as much as I have before Prop 8, but even then no one who was African-American AND is not afraid to discuss being African-American was asked a question or invited to dialogue about the issue. In fact the times I tried to talk on Prop 8 on many mainstream LA blogs I was told I was being negative and that I should shut-up. No one even tried to talk to the black community about No on 8. They just talked shit about us online.
This from blogs and papers that had no concern about reporting on African-Americans outside of the Homicide Report on the LA Times and that we robbed someone in the LA blogosphere.
Has anyone who says all of these things made an attempt to go to the black community and talk to them (not at them) but to them. How about going to gay black people who live in black neighborhoods (the living with and around other black people part is very important) and supporting those people in what they do. I have talked to black people about homosexuality, at a church in a black neighborhood and they weren't happy about it, but at least I made an effort.
So I am not saying that the conversation should not be had. It should. It should be had over and over and over again. In ALL communities. I am saying that this shouldn't be the only conversation being had.  I'm saying this is not how you have a conversation by just lumping all black people into one group and blaming us for a Proposition that was funded largely by people who look nothing like us (Mormons) and excluded us from even joining their church until the 1970s.
(What's up with the TV coverage of Prop 8 coverage showing Samoan Mormons? How hard did they have to search for that?)
Now painting Mormons as bigots that is fine you choose to be Mormon, but this all black people thing, well give us the benefit of the doubt at least have the courtesy to put fundamentalist Christian blacks in a separate category than other black people, because that's the black people who passed it within the black community (just like with the white, Asian and Latino communities.)
But also remember to keep in mind we are only six percent of California, so unless only 11% of people in California showed up to vote…I'm not sure how we alone did that.   
People who are angry at black people specifically should look towards former Bush Country (where many people's aunts and uncles and parents and grandparents live) and also maybe we should all work towards understanding each other a little better. Also know this, gay people who are looking at black people as the enemy owing to the really wrong coverage by the LA Times; you are being set up. I can smell this is a set up and that's why I also urge black people also to not get caught up on the racist white gay guy thing. That guy is not a fair representation of gay people. Racism isn't any more prevalent in gay culture than it is in straight culture, but it's there, because just because someone is a minority it doesn't mean they are "magical". We're all humans and humans have flaws.
I urge people to not get caught up in this institutional racism/homophobia game. The mainstream system of hate is egging on this fight to keep  African-American sisters and brothers and Gay and Lesbian sisters and brothers separated and distracted from real issues.
Work on legislation that includes equal rights for everyone!!! 
But of course this is the LA Times. The paper that didn't want to run a cartoon by Garry Trudeau, because what if Obama didn't win, because that wouldn't be real journalism.
This from a paper that had cute pictures of kittens on the front page of its website one weekday morning. Â It was a comic strip, what kind of sense does that make. Maybe the LA Times has some problems with other things other than just Prop 8 passing.
I see today they have yet another story on THE BLACK MENACE OF HOMOPHOBIA in the LA Times. The people at the Times are such unbelievable assholes.
(In my morning email this is what I'm greeted with via my LA Times email subscription of top stories and conspicuously absent is Jasmyne Cannick's piece on Prop 8, again with the "I'm not touching you racism" of the LA TIMES. Message for the LA Times your piece by JC does not excuse you from this mess you stated, because gay people didn't start this. YOU DID!!! Gay people aren't racist the LA Times newspaper is racist.)
And in the "Top of the LA Times" story the LA Times does the kind of research they are known for by asking the opinion of an African-American Gay and Lesbian organization (Barbara Jordan/ Baynard Rustin Coalition) that is not even truly African-American. The LA Times knows exactly where to find liberal black people and gay black people to do a hard news story, but they make a point to not talk to us (or will only talk to one of us and make it clear that we are an exception, like Obama is an exception) because it doesn't fit with their LIES!!! It's not a lie that many invidual black people voted for Prop 8, but it's a lie to imply that we are the only ones that voted for it and are the main reason for it and to use us as a symbol of evil.
The sad thing about all of this is that owing to this I'm seriously considering getting out LA. It's too racist out here. I was never ever called a nigger before 2005, after that well, I can give you lots of stories and I'm a woman. I don't know what happened to LA. And you know what you're going to be left with? Lots of black people who aren't even willing to talk to you or dialogue with you. They are going to be firmly in the arms of the right. Maybe this is part of Sam Zell's plan. Sam Zell the owner of the LA Times who spent over $40,000 on the McCain Campaign.
Now that Obama is president I think the right is going to really be looking at the African-American god-fearing, working class population as ripe for picking and thanks to the LA Times, they are probably going to move right in.
We have a biracial president, if that could happen, just about anything could happen.
Here's a link to Sparky Monster. She is a biracial, bisexual living on the East Coast and she did some real research on this topic and I think it deserves a click: Issues on Prop 8.
Also take a look at Shanikka's Daily Kos Journal: Issues on Prop 8.
Both of these sisters break it down pretty well.
I want to restate I firmly support gay marriage. I do believe in gay civil rights. Please everyone stop playing the Oppression Olympics. Everyone's struggle is real.
For the people voted for this stupid law, whether you are black, white, Asian, Latino, orange or a mixture of any of those groups, you need to educate yourself. And you know the whole god thing is bullshit? I'm just saying. If you believe in god and the afterlife kill yourself and prove me wrong. Maybe you should stop worrying about the imaginary people who are going to judge you in the afterlife and start worrying about who is going to judge you right now in reality.                                                                                 
Maybe that is a bit harsh, but religion is a choice. You choose to be part of a wacky religion that takes away other people's rights I'm going to make fun of you, because it's a choice. You can leave the game of freaky religion at any time. Being black or Latino or gay or a woman is not a choice.