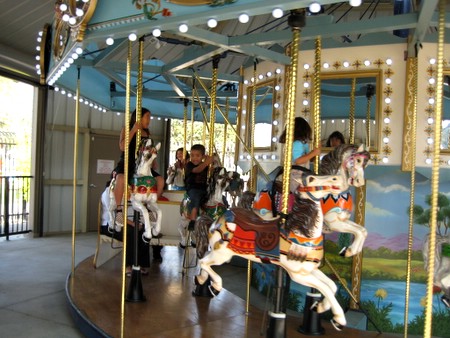 According to Javi of lincolnheightsla.com the fairly new carousel in Lincoln Park is set to close on Sept 28 due to low ridership. There's no mention of it on the official park site but you can trust Javi with this info, he knows what's going on around LH. From his email:
Due to low ridership the LP carousel will have its final spin on Sept. 28, 2008. So if you haven't seen or taken a ride then do so before it's too late. I encourage everyone to visit and take a spin.
That's kinda sad but it did seem like many people were unaware of the new ride. You really might want to heed that warning and go take a spin. I took some pics less than a year ago over at my site if you want to see a bit more. Or click ahead for a short video clip.