Yeah, I know, this is old news, but it's new to me: one of the ELAC parking lots has been outfitted with a whole bunch of solar panels and is now producing about 45% of the electricity the school needs. That's a pretty good idea. And I bet it helps keep cars cooler. But even better, us swapmeeteros can now rummage through the goods without roasting our necks! Click ahead for a few more pics.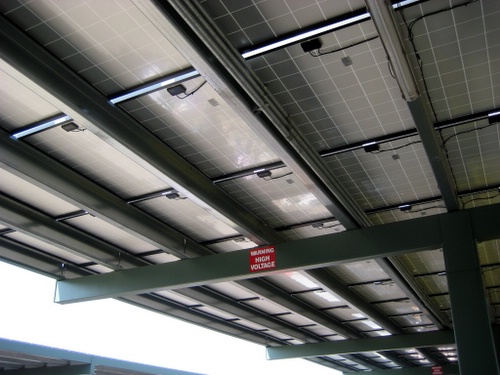 I was at the swapmeet to replenish my stock of $1 deodorant and to find a great gift for my special lady friend in the $3 bins, cuz when it comes to charming the gals, I go all out! I hadn't been here in awhile so these panels were quite surprising, but they've been working on this green plan for some time. The sign above reminds you not to go monkeying around lest you learn a jolting lesson.
Everyone was trying to stay in the shade on this hot Sunday.Thank you solar panels.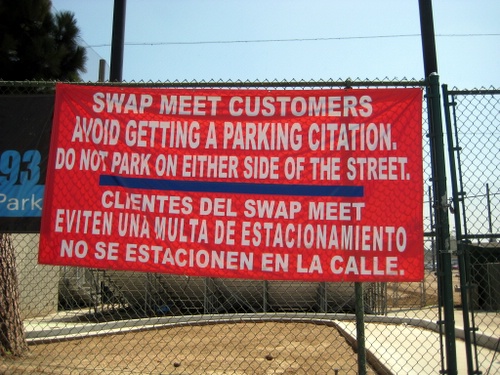 Aww, they do care! But actually, you can park on the college side of the street, just read the signs carefully.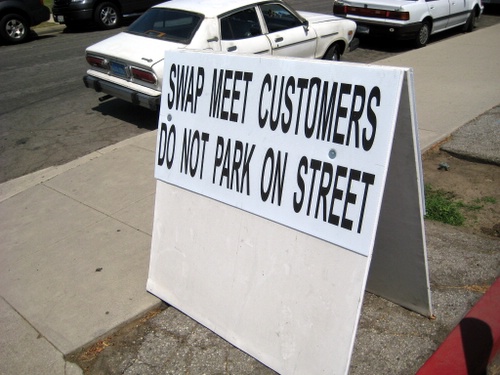 I think they just want to make that extra $2 for parking. Never! If you want to see a much more extensive piece on the ELAC swapmeet, check out this old post I did. Or just show up on Sunday for a taste of the Swap Meet lifestyle.
That is all.