Fox TV was filming some scenes from TERMINATOR THE SARAH CONNER CHRONICLES in my neighborhood today. Not much action, but they did Terminate all of the parking for three blocks around for two days. A major pain in the ass, but it's an industry town, right? Just one of the prices we pay for living in Tinseltown. We still bitched to the studio people, and they gave us their usual response: "But we bring Money into the neighborhood!". Wish I'd see some of it.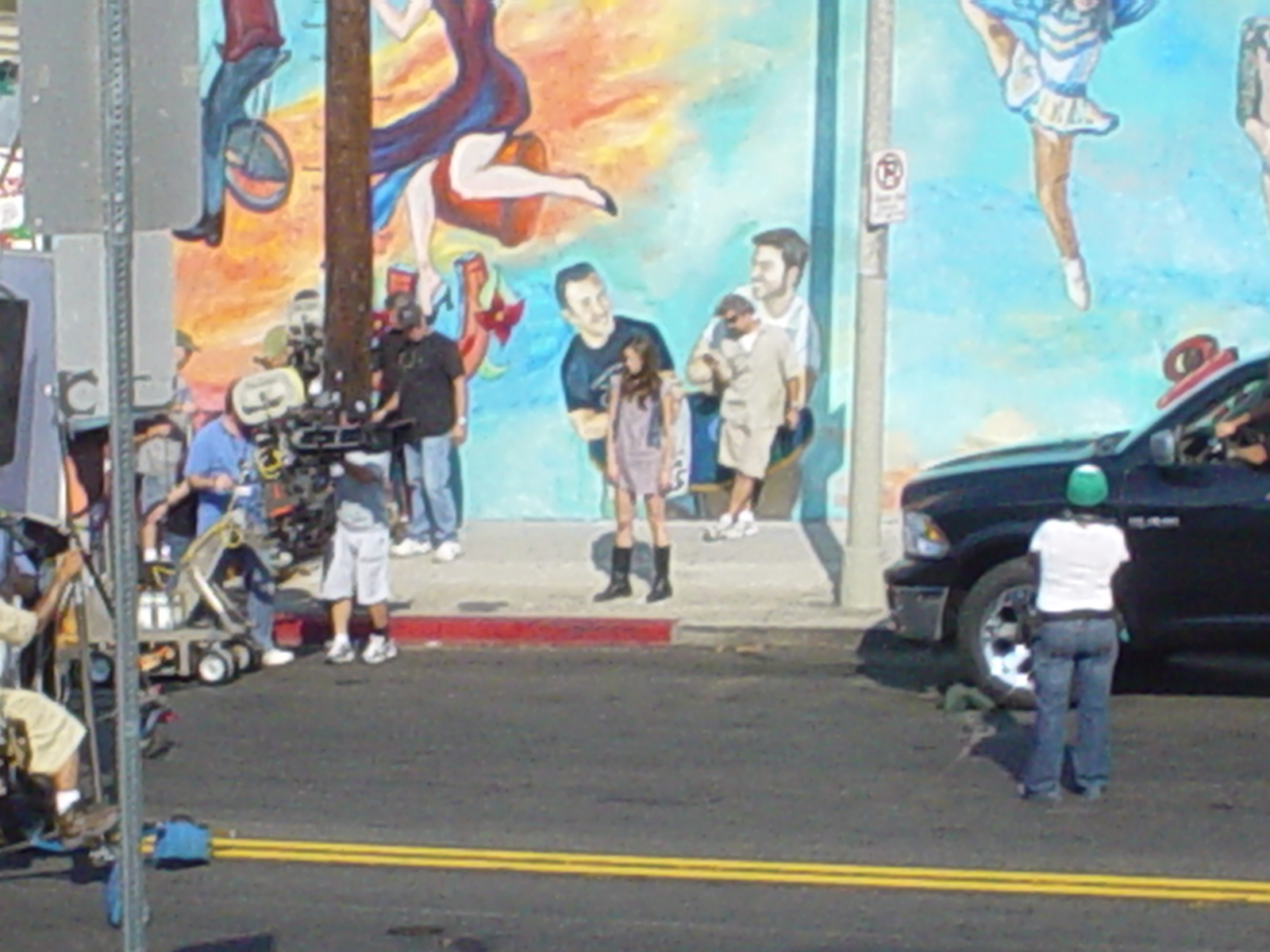 I got to see the Terminator Chick, Summer Glau. She looked too skinny to terminate much of anything. And the dude, whats-his-name that plays John Conner, he was in the truck…..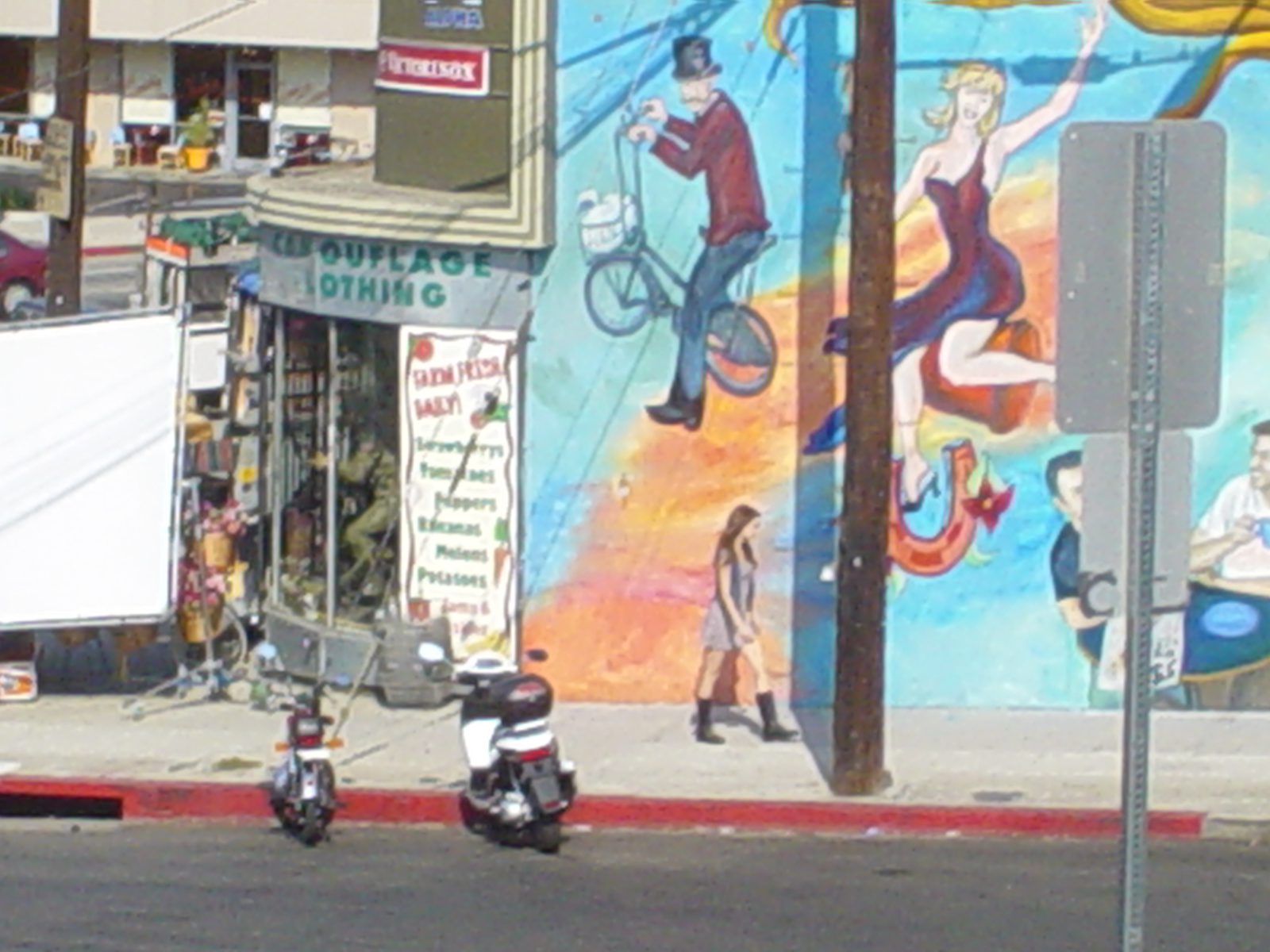 I've seen scenarios like this one (above) around here many times, only they weren't actors, just some local maniaco Silver Lake Queens cruising it!!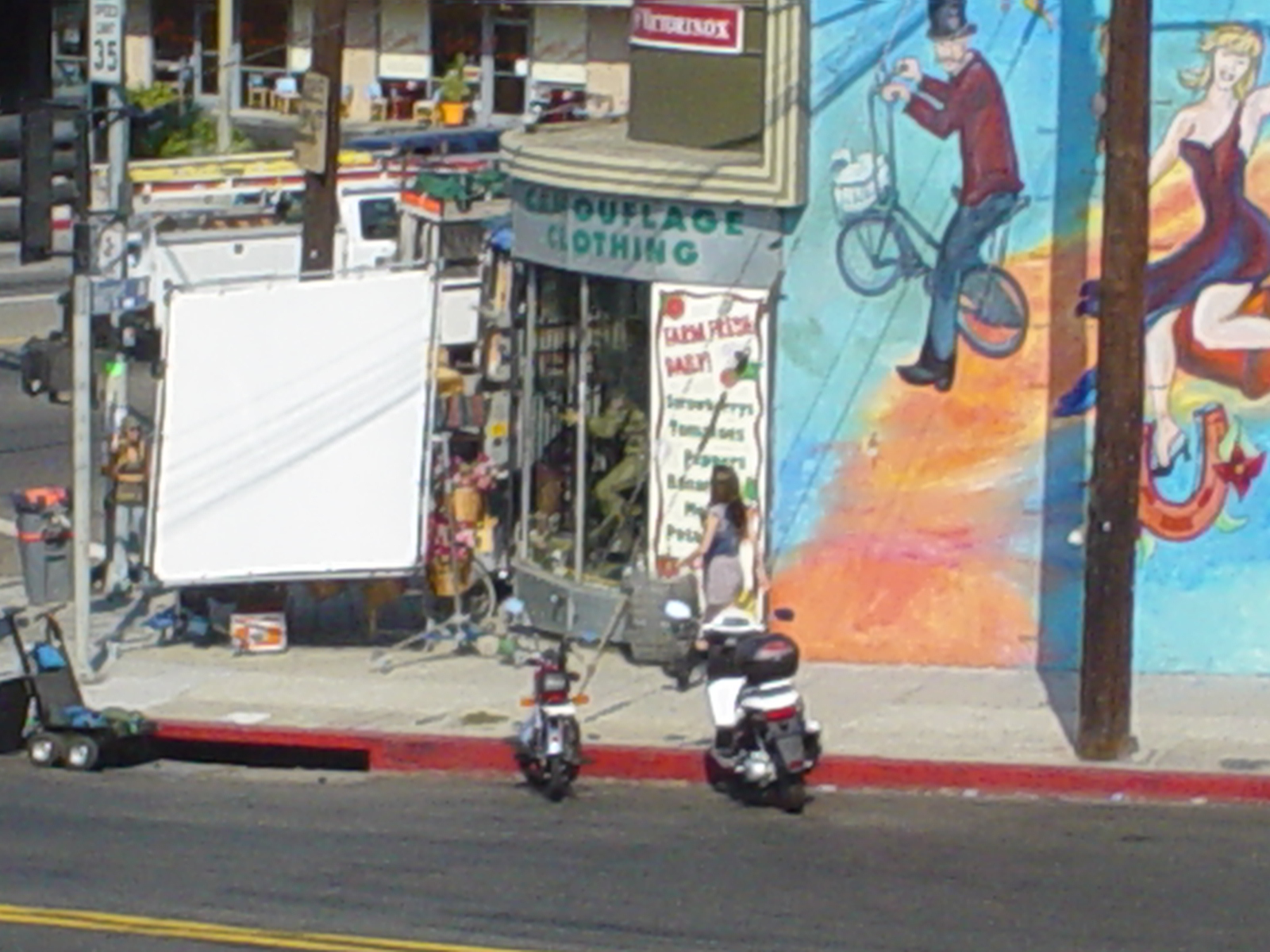 They turned the Army Surplus Store into a Fruit & Flower shop. I was lucky. They gave me a pass to put on my car so I could park in the filming zone. My car became a "Film Vehicle" for the day. That's a wrap!