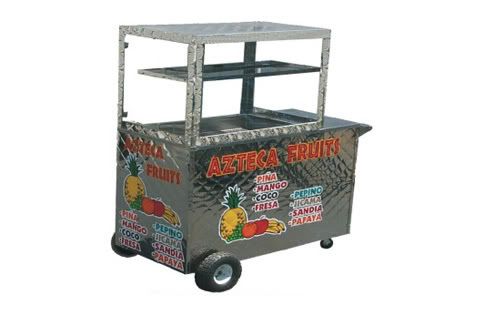 After I deposited some long over due client checks at the ATM outside of Lucy's Laundry Mart, I went over to the fruit cart to get my custom bag of fruit with lime, salt and chile. I hadn't been in a minute. I was excited.
As a solopreneur, I have for sure felt the blow of this f-ed up economy. I figured its summer timers and the fruit cart biz must be a booming, right? WRONG!
I started up convo with the fruit cart man and asked him what time he's usually done for the day. He said that sometimes he's there until 6pm. I was like really?! I told him I thought with it being Summer timers he'd be done by mid-afternoon. He said that most summers its like that but not now with "la crisis", making people pinch every penny.
Damn.