This Ramirez Transmissions mural really caught my attention, mostly because the huge blockbuster roller letters, they really stand out boldly and proud.The work was mostly hand painted with acrylic and brush, but it also looked liked they used spray paint for some parts. The beloved Chicano/Aztec drawings and symbols were quite detailed too.
Mas después de estos comerciales…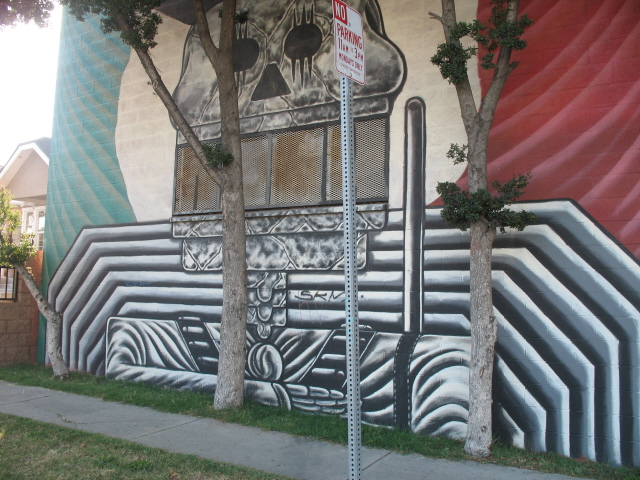 I loved how they incorporated the skeletons mouth into the window.
The main reason I ran into this mural was because this past Sunday while driving down Valley Blvd my friend and I noticed smoke and fire coming from the hills on other side of the freeway towards City Terrace, being we wanted to be nosy and so amazed seeing fire! we drove towards it for a closer look. We ended driving and parking up on this hilly st called Bonnie Beach Pl where the location of the mural is at; we posted a bit watching the fire until we finally seen the firefighters start to shut it down. I am glad it didn't get to much out of hand being it was so close to homes yikes!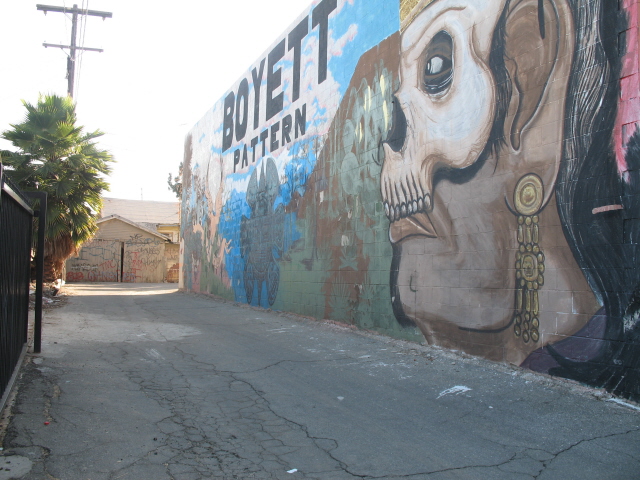 This other mural was a little up the way from the transmission place.It is pretty nice although the aztec indio looks kind of scary. I also love the old school tagged up garage in the background it just reminded me of tagged up garage/clubhouse scenes like the movie Boulevard Nights, or Colors