Here's an urban survival tip for you to consider, which might come in handy at some crucial moment in your hectic life. If you want to determine how windy it is outside, say because you want to start a bbq or want to cut some tumbleweeds at the root to see them roll around all over the streets, measure the height of palm fronds on the sidewalk. Here we see a few inches of frond, which translates to a lil' windy.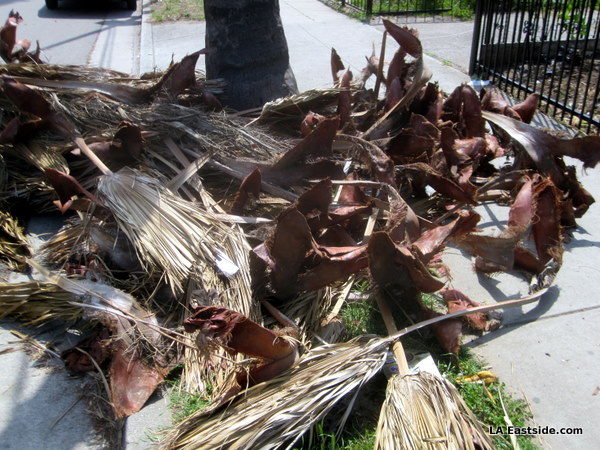 Here we see a couple of feet, which technically means pretty windy.
Yup, the formula checks out.
I suppose you could just go outside and feel the wind around you, that might work too. But its not a very scientific way to do things.