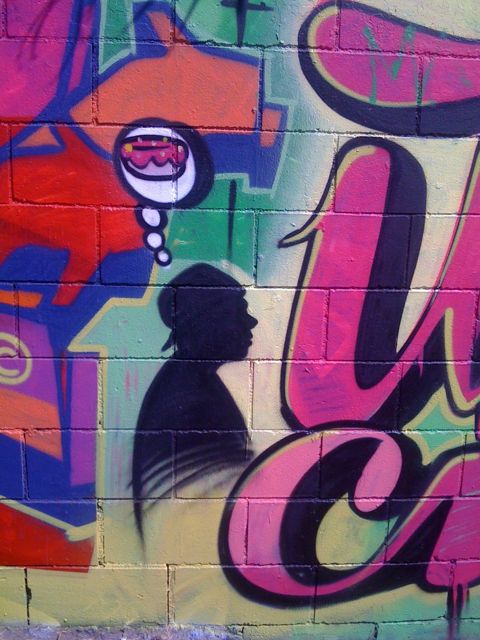 Except for my horrible farmers tan, I love summer. Hot days, cold drinks, long evening bike rides through Los Angelestitlan. The electricity in the air, waiting to spark a blaze of social upheaval. You can literally feel it in the air. Social unrest, riots waiting to happen. Not too worry though, we all need to relax and have a good time every once in a while, por que si no, it get's ugly. So even though the week isn't over, the weekend is already getting started.
Thursday
It's the second Thursday of the month and that means one of two things, either I forgot to take my meds or it's time for the Downtown L.A. Art Walk again. Of course, there's a bunch of stuff going on that night, so don't feel constricted by just going to the same old galleries and drinking wine with those same hipsters you hang out with every art walk. What you need to do is get yo butt to Gallery 727 for TEmporium. Tochtli 7, The Aztec Bunny is going to be on hand giving limpias, drawing analysis, love spells, listening to your chisme, all for donations or you can barter with him. The more you give the MORE you get.  727 S. Spring St. stop by and you might see some familiar faces.
After the art walk you can moozie on over to Boyle Heights, by taking the goldline and getting off at Mariachi Plaza to see Ollin play what will surely be a bad ass set. These guys always bring down the house. If you've never seen them before, this is the perfect opportunity for you to do so. Just don't gentrify the barrio ok ? Spend your money here, but then go back to your home 🙂
Friday
Of course I'm a big fan of El Verde. Take 60's Batman, the Honey Mooners and some clever writing, mix in some Chicano flavor and you get El Verde. I highly reccomend the show. It's on every weekend Fri/Sat 8p.m. and Sun at 5 p.m at Casa 0101.
"The day has finally come where news reporter, Marthala Marthala, will marry Mayor Johnny Angel. But one of Johnny's old flames is out to ruin their day of w…edded bliss; the evil La Quinceañera. To win back Johnny's heart she must travel to when it all began. Will our hero be able to chase La Quinceañera through time and space to stop her? Find out in this brand new thrilling adventure of El Verde: The Marriage of Quinceañera !!!"
Admission info:
-GENERAL: $15
-CHILD, STUDENT, SENIOR OR BOYLE HEIGHT'S RESIDENTS: $12*
-GROUP RATES FOR 10 OR MORE: $14-$11 EACH*
Reserve at:
elverdereservations@gmail.com
Purchase at:
http://www.brownpapertickets.com/event/119460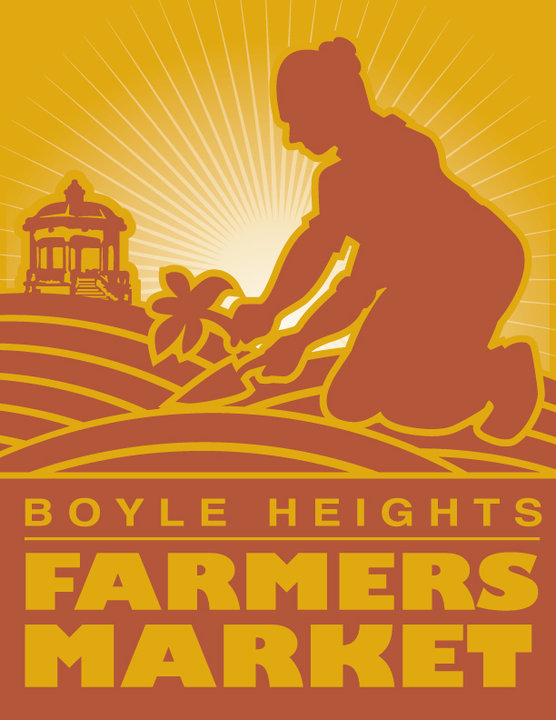 The Boyle Heights Farmers Market is always a good way to kill some time and get something to eat. It goes on from 3 to 8 p.m. and there's vendors selling everything from fresh veggies, to food, pop corn etc. Free parking and right on the Mariachi Goldline stop.
This is like the best birthday party ever in the history of birthdays. Tickets are still available and it's a great line up and a great cause.
If you haven't heard or danced to La Santa Cecilia, then you REALLY need to go see them, like right now. Google them and watch a video on youtube. That way, you can be ready for them when they play at the Commerce Casino. Doors open at 9 p.m. $7 cover
Commerce Casino
6131 E. Telegraph Rd.
Commerce, CA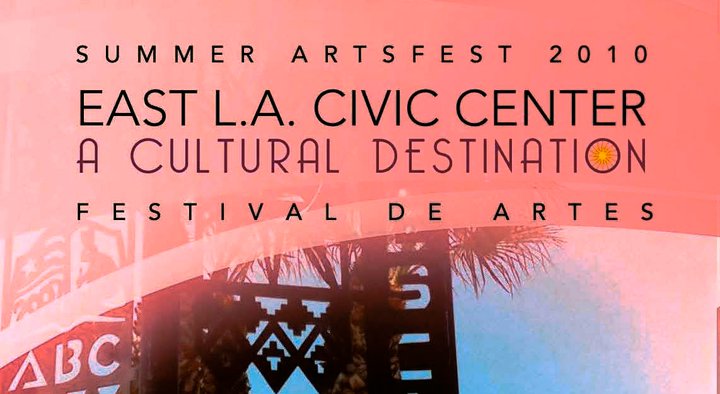 This is a great family friendly event. Not only is the East L.A. Farmers market going on at the same time, but now you have this art park as well with various vendors and artist selling affordable art work and out reaching to the community. Not only that, but Little Willie G and Thee East L.A. Philharmonic will be playing at 5 p.m. Then you have free Salsa dance classes and a dance party at 7 p.m. Free and at the east L.A. Civic Center. Goldline friendly and parking is free too, I think. I don't drive, so don't take my word on it.

Another kick ass fundraiser, for Proyecto Pastorol, who gets part of the proceeds. The line up is damn good because even my pocho ass can recognize some of the bands on the bill. For the full line up, prices and info check out their web site.
This one is in El Sereno, but definitely worth checking out. Bring the kids.
While you're in El Sereno already, make your way over to Studio Ave. 50 for the opening reception of "East Los" a series of new works documenting East Los Angeles with paintings by Roberto Gutierrez and photography by José Orozco and "Existence/Resistance", a series of new multimedia works and installation by Chicano artists Alfonso Aceves and Nico.  "Existence /Resistance" focuses on questions of identity and race as it relates to cultural suppression and resistance.
Sunday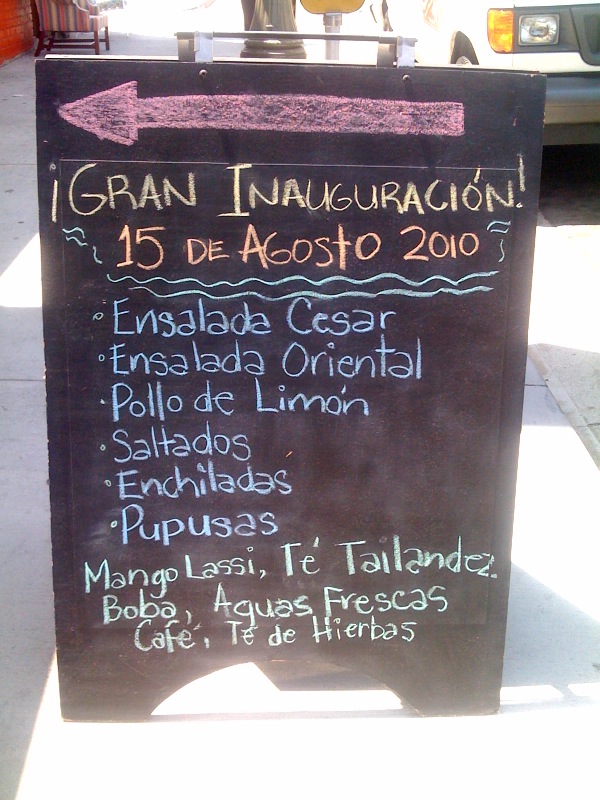 I don't know about y'all, but whenever I get the chance, Sundays for me are lounging around days. Don't really wanna do any work and I don't really feel like doing anything productive other than taking it easy. So, come down to Un Solo Sol for their grand opening. I've ate here already and I highly recommend it to everyone, even the veggie heads.  They have a great menu, as you can see from their chalk sign. They're located where home girl cafe use to be. There's free wifi, refreshing aguas frescas, popusas from mushrooms, to spinach and cactus and veggy posole. I've had their popusas and I loved them. The same for their enchiladas. Nom, nom, nom …. They're open from noon to 2 p.m. and 5 to 9 p.m. 1818 E. First St. 90033
Once you have a hearty breakfast, walk down to Corazon del Pueblo and hang out for their monthly Tianguis. There's a list of some of the peeps who will be there at the bottom. And with that being said, y'all have no excuse for not doing anything this weekend, unless your working and I know all too well how that goes. But still, support your local community and vendors by going to these events. There's a bunch more things happening in other parts of town, but I don't live there, I live here in Boyle Heights, East of the river. So I support my neighborhood as much as I can 😀
artisan crafts/artesania
vintage clothing/ropa de moda retro
…handcrafted jewelry/joyeria hecha a mano
art/arte
posters/fichas
prints/grabados
books/libros
music/musica
food/comida
community/comunidad
ARTISANS/ARTISANOS:
Jaguar~copper jewelry
Oli~jewelry, clothing, accessories, functional art
Yerberia Mayahuel~handmade soaps,oils
Chobe~copper jewelry
Cielo Designs~beaded jewelry
Claudia/Guille~jewelry, accessories
Anna/David~handcrafted jewelry
Sunshine Jewelry~handcrafted jewelry
Amini Herbals~delicious healthy shakes
Pedros Doggie Apparel~clothes for concious dogs
arte.moni~jewelry & functional art
Lucy Mendez~jewelry, scarves
Goodlife Roots~clothing
Cihuatl Moon~functional art
Goodlife Roots~clothing